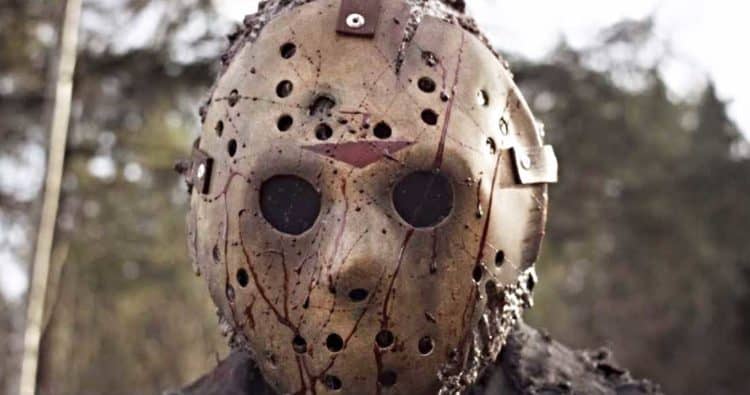 There are a few stories out there that kind of got away from the creator in the sense that what they became wasn't what the original writer intended. Victor Miller fully believes that Friday the 13th missed the whole point of the movie and that Jason Voorhees should have never become the villain, but should have stayed the victim. That's how it started after all since the first movie featured Pamela Voorhees, Jason's mother, as the original killer. Tom Savini, who worked on the first movie, even admitted that the dream sequence at the end of the movie, when a decrepit-looking Jason leaped out of the water to pull the final survivor into the lake, was supposed to be a throwaway scene meant as a giant jump scare. But it's fair to say that Miller underestimated how much people actually want to be scared and how much they would call for a sequel, then for another one, and several more after that. His idea to depict a mother as the killer was a great idea to be certain since a lot of people didn't see it coming, and a lot of folks don't even remember that Jason wasn't the initial killer of Camp Crystal Lake. But Miller became adamant that those that took charge of the movies screwed it up badly since making Jason into the villain rather than keeping him the victim was a mistake. It's easy to argue with this, but it's also just as easy to see his point of view since Jason's mother was a surprise and it was something that could have been left alone or run with if a person really decided to make it happen. Miller had this to say via MovieWeb:
"To be honest, I have not seen any of the sequels, but I have a major problem with all of them because they made Jason the villain. I still believe that the best part of my screenplay was the fact that a mother figure was the serial killer—working from a horribly twisted desire to avenge the senseless death of her son, Jason. Jason was dead from the very beginning. He was a victim, not a villain. But I took motherhood and turned it on its head and I think that was great fun. Mrs. Vorhees was the mother I'd always wanted—a mother who would have killed for her kids."
But somehow, Jason became the main point of the story since people were into a hulking monstrosity that couldn't be killed, and could be controlled by the memory of his mother. Miller might not have enjoyed what happened to the creation that he helped to bring into the world, but the fact is that Jason Voorhees has been seen as royalty in the horror genre for many years now, which means that his objections are noted, but they weren't nearly enough to keep the legend from being created and then pushed for years on end. It does kind of feel as though Jason should have been left behind or left to rest by now, at least for a while, but while the movies have slowed down quite a bit, the reality is that he's going to keep being mentioned since he's now one of those creations that are synonymous with horror, and every Halloween and every other possible moment that people take to mention this notorious killer, they're going to take it. From being a younger victim of negligence on the part of the camp counselors to being the machete-wielding, hockey mask-wearing juggernaut, his story had a chance to be swept under the rug and largely forgotten save to fuel the fire that spurred his mother towards a murderous rampage that could have lasted all of one movie before being laid to rest. It's hard to imagine the horror genre without Jason at this point, especially since he's been an icon for so long. But had Miller gotten his way it's very likely that we wouldn't have had the Friday the 13th franchise and Jason would have been little more than a brief explanation in a movie that was created decades ago and had barely garnered enough notice to be remembered.
As it stands, Miller's admission that he hasn't watched the sequels and the feeling that he likely won't make it clear that he hasn't been pleased with the direction that Jason has been given over the years. That's definitely regretful since a writer not liking what's happened to the story they told is something that does happen once it goes beyond their control, but it's easy to lament since coming up with something iconic only to watch it be turned into something mainstream that can be pushed over and over is kind of common in the business, or so it would appear.