Canadian-American actor Michael J. Fox has worn many hats in his day. Not only has he been in the industry for over four decades now. Born Michael Andrew Fox, he's also an author, producer, and advocate. Hands down, his most popular role was as Marty McFly in the 1980s Back to the Future trilogy. It's safe to say that the show made him one of the pillars of contemporary popular culture.
For the most part, Fox kicked off his acting career in the late 1970s with various TV roles. However, his breakthrough role was as Alex P. Keaton in Family Ties. Needless to say, he piggybacked on that fame to build a solid career. Here are some interesting facts about him.
1. He Is Proudly Canadian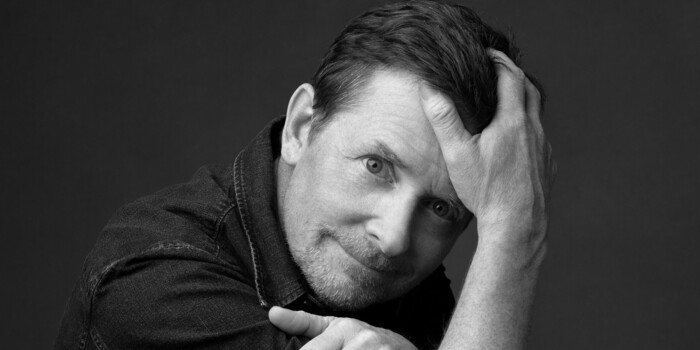 Fox was born in Edmonton, Canada, in 1961 and has lived all over the country since he was a military brat. Even though he later moved to the United States, he consistently expresses unwavering affection for the place he calls home.
In an interview, Fox expressed his enduring sense of pride in his Canadian heritage and emphasized the significance of his native country in shaping his unique identity. Similarly, in a 2017 piece published, Fox continued to emphasize his strong connection to his Canadian heritage, expressing that his Canadian roots are a fundamental point of reference for him.
2. He Met His Wife On The Set Of A TV Show
The star has been happily married to actress Tracy Pollan since 1988. How did they meet? Well, they were both on the set of the show Family Ties. In the popular NBC series, Fox portrayed a key character named Alex, while Pollan starred in Seasons 4 and 5 as Ellen Reed. It's almost poetic that she was actually his love interest on the show. But while Alex and Ellen's relationship didn't work out, he's been with his wife for more than three decades.
3. He Starred In His First TV Show At 15 Years Old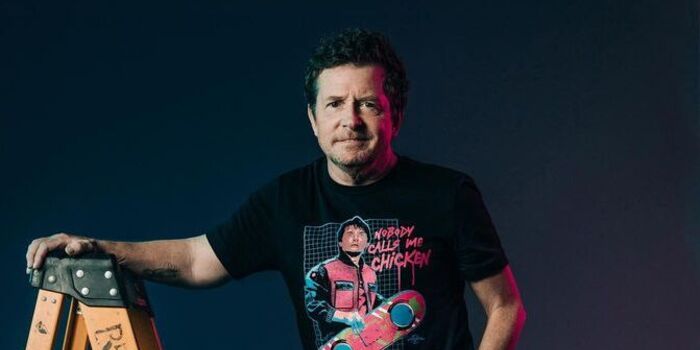 Michael J. Fox made his debut in front of a television audience on the Canadian series Leo and Me. At the time, he was just fifteen years old. Thanks to his youthful appearance and stout stature, he was able to act convincingly as a 10-year-old. Because of how outstanding he was on the show, he was able to get his start in entertainment.
4. He Had To Eat Only Mac And Cheese For A While
When he was 18, the star uprooted his life and headed to Los Angeles to pursue a career in acting. Unfortunately, he had a hard time landing any jobs, and as a result, he was forced to go on a special diet. Fox's staple became Mac and cheese for a while to conserve funds. However, in 1982 he got a break when he landed the role of Alex P. Keaton in the hit sitcom Family Ties. This marked the beginning of his career and catapulted him to greater heights.
5. Michael J. Fox Wrote Several Memorable One-Liners From "Back to the Future"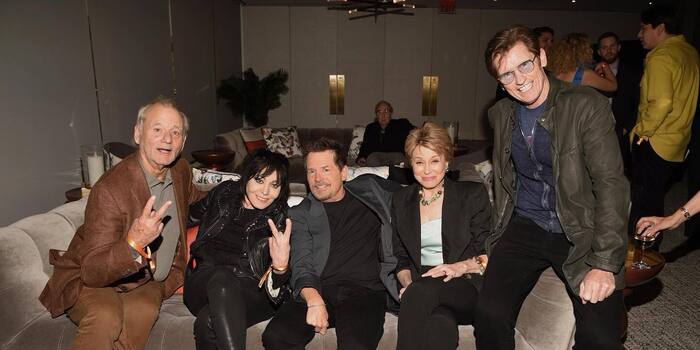 If one this is clear, it's that Michael J. Fox is intelligent and witty. Apparently, he could change one joke into three on a whim. So, it totally makes sense that he came up with some of the amusing lines in Back to the Future. Robert Zemeckis, the film's director, revealed in an interview with Men's Health that Michael J. Fox came up with the line "Over there — on my hope chest". He was originally meant to say "Over there," but Fox's addition added a comedic spin to what would have been a throwaway line.
6. The Actor Nearly Died On The Set Of Back To The Future Part 3
Though filming the Back to the Future trilogy was extremely taxing for Fox, he has never stopped talking about how much fun he had. But things did get dicey on set every now and then. In fact, while they were filming Back to the Future Part 3, there was a terrible accident that almost took the actor's life.
In his book, he claims that during the hanging scene, the noose that was placed around him was far tighter than it should have been. At some point, he became breathless and eventually passed out. Thankfully, the director realized what was going on and rushed him off to recuperate.
7. Michael J. Fox Has Parkinson's Disease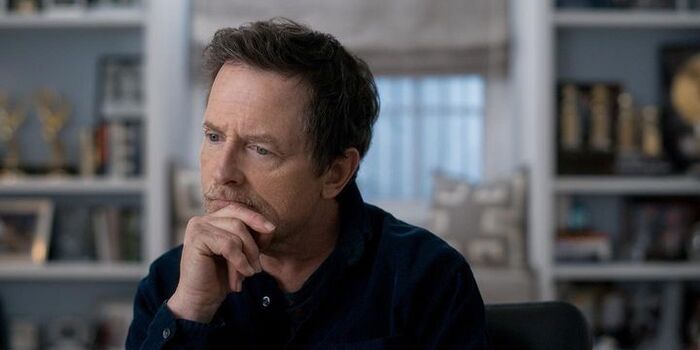 While filming the classic 1991 movie Doc Hollywood, he discovered an odd twitch in his finger. He was unable to stop the movement, and that made him suspicious. After seeking medical counsel, he was diagnosed with Parkinson's disease. Though his life was irrevocably altered after that, he has since dedicated himself to promoting Parkinson's disease research and awareness.
8. He Loves Survival Shows
Michael J. Fox, like many other individuals during the pandemic, discovered a show that got him hooked. In his case, the show was Alone. Fox was particularly impressed by the participants' cassettes which they made while they were out in the woods. This was mostly because of their ability to articulate their experiences of being alone in the harsh outdoors with only a backpack.
9. Michael J. Fox Works Hard To Raise Awareness Of Parkinson's Disease
As mentioned earlier, Fox was diagnosed with Parkinson's disease in 1991, but that hasn't put him down. Fox has been unrelenting in his goal of increasing awareness of Parkinson's Disease. After waiting seven years, he finally summoned the strength to tell the public about his illness. Since then, he has devoted his life to assisting people who are coping with the same condition. Even more, Fox has taken on tiny roles despite his limitations. His dedication and drive have inspired others.
10. He's A Published Author
A veteran of both film and television, Fox added "published author" to his long list of accomplishments in 2002. His book, "Lucky Man: A Memoir", was an autobiography and detailed his experiences in film and television. He's also published the books "Always Looking Up: The Adventures of an Incurable Optimist" and "A Funny Thing Happened on the Way to the Future: Twists and Turns and Lessons Learned in 2010". The next and latest addition to his collection is "No Time Like the Future: An Optimist Considers Mortality" which was published in 2020.