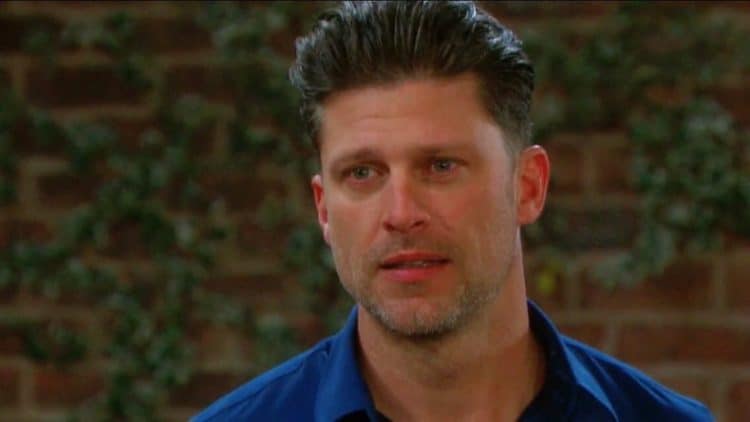 For the majority of his career, Greg Vaughan has been known as a soap opera star. He first gained popularity for his role as Diego Guttierez in The Young and the Restless before moving on to play Lucky in General Hospital. In more recent years, Greg became known for his role in Days of Our Lives. Although he briefly left the show and was focused on his role in the hit series Queen Sugar, he returned to Days of Our Lives in 2021. Fans are excited to have him back, and they're looking forward to seeing what's in store for his character. Greg is also looking forward to continuing to give them great performances. Keep reading for 10 things you didn't know about Greg Vaughan.
1. He's A Dallas Native
Dallas is known for being the birthplace of some very well-known people in the entertainment industry, and Greg Vaughan is yet another. He was born in Dallas and raised between there and Fredericksburg. He attended Mesquite High School and graduated in 1991.
2. He's A Proud Dad
Greg's work takes up a good chunk of his time, but nothing comes before his family. He is a father of three children from his marriage with actress Touriya Haoud. The couple divorced in 2014. Greg got engaged to actress Angie Harmon in 2019. It doesn't appear that they've set a wedding date yet.
3. He Started His Career As A Model
Greg's good looks are the first thing many people notice about him, so it's probably not too surprising that he's worked in the modeling industry. In fact, he started modeling before he got into acting. During his career as a model, he got the chance to work with several well-known brands including Ralph Lauren and Tommy Hilfiger.
4. He Left Days Of Our Lives Due To Broken Promises
There were a lot of people who were surprised when news broke that Greg would be leaving Days of Our Lives, but what many people didn't realize was that he had his reasons. According to US Magazine, Greg said, "A lot of things that were said to me or promised to me never came to fruition. I didn't feel like all of the things that were being told to me were being delivered. I felt like a glorified extra in everybody else's story line, and I never felt like Ari [Zucker] and I were given a, 'Hey, you're going to be our couple.' So, it was time. My deal was over and that was it."
5. He Loves The Outdoors
Greg is an adventurous person who isn't afraid to step outside of his comfort zone and have new experiences. When Greg gets time off from work, he likes to spend it outside. Some of his favorite outdoor activities include hiking, paddleboarding, and simply enjoying the beauty of nature.
6. He Was The Spokesperson For I Can't Believe It's Not Butter
Greg has gotten some pretty cool opportunities during his career, and one of them was the chance to work with I Can't Believe It's Not Butter. In 2006, Greg won a contest to replace Fabio as the company's spokesperson. He appeared in a commercial for the brand that same year.
7. It's Unclear If He's Had Formal Acting Training
While we know that Greg got into acting after he'd already started modeling, we weren't able to find any information on if he took any acting classes along the way. Although formal training is a part of the journey for lots of actors, there are also many who jump right into the audition process.
8. He's An Emmy Award Winner
There's no better feeling than knowing that the hard work you've put into something you love hasn't gone unnoticed. For an actor, that recognition typically comes in the form of awards. In 2018, Greg won a Daytime Emmy Award for Outstanding Supporting Actor in a Drama Series for his work on Days of Our Lives.
9. He's A Private Person
Some celebrities can't get enough of being in the spotlight, and they're willing to put their entire lives on display to make sure that the world doesn't forget them. Greg, however, seems to prefer a more private approach. He isn't active on social media and has never been the type to but all of his business in the streets.
10. He's All About Spreading Good Vibes
Sometimes it can be hard not to get caught up in the negativity of the world, but Greg does his best. Greg is a positive person and he tries to see the good in every situation. On top of having this mindset himself, he does his best to spread this energy to the people he comes in contact with.
Tell us what's wrong with this post? How could we improve it? :)
Let us improve this post!