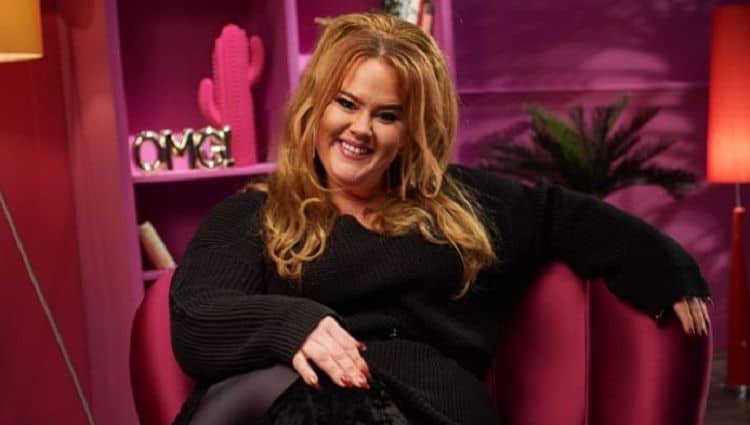 Actors who are also comedians don't usually get the respect they deserve. Donna Preston, however, is here to show that she can do much more than make people laugh and so far she's done a great job. Although the majority of her career has included comedic roles, she's also never been afraid to switch things up. Recently, it was announced that she was cast in the upcoming TV series The Sandman which is based on the DC Comics character. Her fans are excited to see what she will bring to the project. On top of that, working with Netflix could prove to be an incredible opportunity for Donna's career. Continue reading to learn 10 things you didn't know about Donna Preston.
1. She Can Speak Sign Language
When people think about languages, sign language is one that gets overlooked far too often. According to her LinkedIn profile, Donna can speak level 1 British Sign Language. It's unclear exactly what level one means, but it's likely that she is not fluent in the language.
2. She's A Formally Trained Actress
Anyone who thinks that acting isn't something Donna takes seriously might want to think again. She has put in a lot of hard work to get where she wants to be. She studied acting at Rose Buford College where she graduated with honors in 2009. Just a few years later, her career began to really take off.
3. She's A Writer And Producer
Donna Preston has been in front of the camera for almost all of her career, but she also enjoys getting behind the scenes and telling stories from the other side. In 2019, she wrote and produced three episodes of Fully Blown and she's also written a few other projects over the years. There's a good chance we'll see more writing and producing from her in the years to come.
4. She Hosts A Podcast
As a comedian, Donna has never been afraid to push the limits, and this is something she also does in other areas of her life. Donna is the host of a podcast called Dating the Dildo with Donna Preston. As the podcast's description states Dating with Dildo is "about the highs and lows of dating, relationships and you guessed it… dildo". Needless to say, Donna isn't afraid to get a little risque.
5. She's Adventurous
Most people would agree that they want to have as much fun during their lifetimes as possible. This is something that Donna is very serious about. She loves to get out, try new things, and make memories. She always welcomes a good adventure and she enjoys traveling.
6. She Likes Fashion
Most people are capable of putting outfits together, but that doesn't mean they have style. Donna, however, is very fashionable and she isn't afraid to get a little creative with her clothing choices. She loves bold colors and patterns and she always has what it takes to pull them off.
7. She's Done Voiceover Work
The majority of Donna's career has been made up of live-action work, but she's also done some voice-over stuff as well. Most notably, she has appeared in three video games over the years. Her ability to move between mediums is yet another testament to how versatile she is as a performer. Those who are interested in hiring Donna for voiceover work can do so through the popular freelance marketplace, Fiverr. Currently, her price starts at just $45.
8. She Has A Page On Wikifeet
If you've ever stumbled across Wikifeet, you probably couldn't help but be reminded of what a weird place the internet can be. Wikifeet is an online database dedicated to sharing photos of famous people's feet and rating them. Donna's feet have been added to the site, but unfortunately, they only have a three-star rating at the moment. That said, her rating will likely go up as more pictures of her feet get added to the database.
9. She's All About Positivity
The world can be a very negative place, and most would agree that it can feel hard to avoid some of the bad vibes that are constantly going around. However, Donna does her best to maintain a positive mindset for herself and she also likes being able to spread positivity to the people she comes in contact with.
10. She Can Do A Variety Of Accents
The list of things that Donna is good at just keeps getting longer and longer. According to her resume, Donna can do quite a few accents that are popular in the United Kingdom. She can also pull off accents from other parts of the world including Australian, Jamaican, and Ghanian.