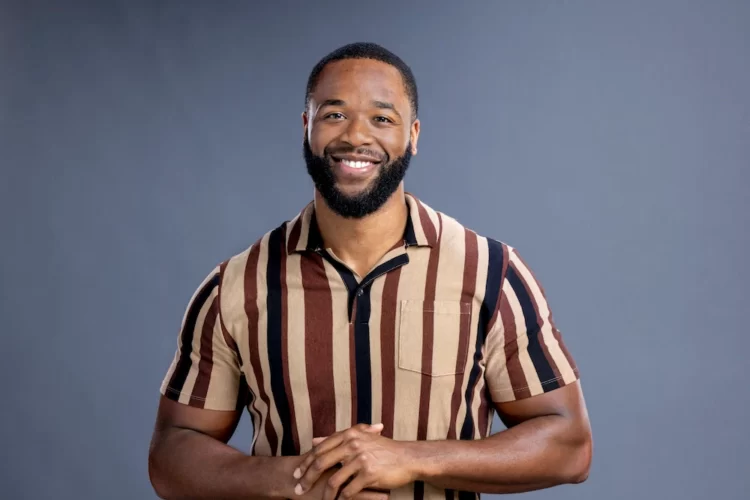 The 24th season of Big Brother has gotten off to a great start and lots of people are looking forward to seeing how this group of House Guests plays the game. Monte Taylor is among the latest group to enter the Big Brother House, and he's hoping that when he leaves he'll be $750,000 richer. Thanks to his naturally competitive nature and ability to strategize, Monte has already shown that he is going to do everything in his power to become the next winner of Big Brother. However, even if he does make it all the way to the end, there's no doubt that the road isn't going to be easy. Keep reading to learn 10 things you didn't know about Monte Taylor.
1. He's a Delaware Native
Delaware is one of those small states that's easy to forget about if you don't live there or know someone who does. However, for Monte, Delaware is home. He is originally from the Bear area and that is where he currently resides. It's unclear if he has ever lived anywhere else.
2. He Likes to Inspire Others
Helping other people reach their goals is something that Monte is really passionate about. Fortunately, his work as a personal trainer allows him to do that. He loves being able to inspire others and he will be able to reach even more people thanks to his time on Big Brother.
3. He's an Entrepreneur
Most of us are raised to believe that working a traditional job is the best way to build stability. In reality, however, there are plenty of people who just don't want to follow that path. Monte has an entrepreneurial spirit and that's something he is very proud of. In addition to starting his personal training business, he is also the founder of a company called Taylor'd Fit.
4. He Studied Mechanical Engineering
When some people see Monte, they may instantly assume that he's just another gym junkie. That, however, couldn't be further from the truth. He also has lots of intelligence to go along with his chiseled physique. Monte has a bachelor's degree in mechanical engineering from the University of Delaware.
5. He's a Very Positive Person
The world is full of negative things and that can make it difficult for people to see the positives. Monte, however, is the kind of person who always does his best to keep a positive mindset. This is something that could either help or hurt him while in the Big Brother house.
6. Big Brother Is His First TV Experience
From what we can tell, Monte has not done anything in the entertainment industry prior to Big Brother. There's also no information to suggest that he has attempted to do any other reality shows in the past. Now that he's officially part of the reality TV world, there's a chance that he could be interested in other opportunities down the line.
7. He Plans on Sticking With His Alliance
Alliances are a very important part of Big Brother. Although everyone eventually gets to a point where they need to prioritize their own interests, Monte hopes to stay with his alliance as long as possible. According to Parade, he said, "I'd rather go with the house to help my overall alliance. The reason for that is because I don't think that it would behoove the situation to flip the house if my alliance has a lot of trust and a lot of loyalty already built in. So to make sure that that trust and loyalty continue throughout the entire summer, I want to make sure that I'm going with the alliance to make sure that we continue to advance our game."
8. He Loves Fashion
Some people wear clothes simply because they have to, but others really value fashion. Monte is definitely part of the second group. Monte loves being able to express himself through his clothing and he has a great sense of style. Just because he spends a lot of time at the gym doesn't mean that he doesn't know how to clean up.
9. He Likes His Privacy
There are some people who don't mind putting all of their business on display, but Monte isn't one of them. Monte hasn't shared a lot of personal information on Instagram. It'll be interesting to see if this remains the same after his time on Big Brother comes to an end.
10. He's All About Being Himself
When people do shows like Big Brother, they often think of how they want to present themselves to others. Monte, however, is committed to being his authentic self during his time in the Big Brother House. Since lots of people tend to gravitate towards authenticity, this could end up working out well for him.