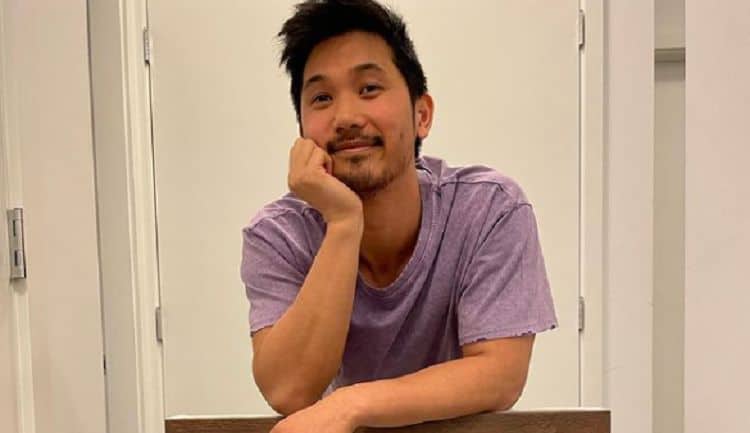 Jon Prasida is an actor who is doing some big things in his hit show Kung Fu. The show is a 70s reboot that he feels very thankful to have in his life right now, and he hopes that his way of telling his own character's story is respectful to the past version of the show and what it meant to the fans who watched it then. He's been in the press often lately for his role as Ryan, an openly gay Asian man on television, and people are looking up to him as a role model. Here's what you need to know about him, his life, and how he handles the unknowns his character brings to the table.
1. He's Into Sneakers
Everyone has their thing. Some of us are into handbags, some into heels, some into collectibles. He is into sneakers. He loves them, and he was hopeful that he might be able to incorporate that into his character in a way, and he did. He spoke with the costume department, and they've been exceptionally accommodating in terms of allowing him to have that input for his own character.
2. He Has Creative Input
It's a cool thing to get to have when you are an actor. Many don't have the opportunity to get to sit back with the writers or the costume department and figure things out as they are, but he did. He's got some creative input, as he should. When you are the character, you know the character. There is no reason you shouldn't have say.
3. He Auditions for As Much as Possible
If you are wondering what makes him audition for a role, it's a simple process. He auditions for roles so he can have a job. He is not picky. He auditions for as many as he can because actors don't always have work. He wants to work. He wants to get paid. So, he auditions for roles often and regularly.
4. He Finds Communication Most Important
There are many ways to become a great actor. You can have great work ethic, talent, and skill. However, at the end of the day, he does feel that being an effective communicator is the most important aspect of being a good actor. If you cannot communicate what you think about a role or project, it won't work.
5. He Has a Backup Plan
If acting doesn't work out for him, he has a backup plan. It's a wild one, and it's likely one you did not see coming. Here we go; he would become a professional cat sitter. He'd literally let himself into people's homes and he'd just give his lap to their cats and then ask them for a paycheck when they come home. He's obviously joking, but we do feel he might be a cat lover.
6. He is Not Gay
His character in Kung Fu is an openly gay man who is representing the Asian American crowd, and that is important to him. However, he is not a gay man. There are some who wonder if he is because he portrays one on television, but only his character is gay.
7. He Appreciates the Positive Role Models in His Life
In his own life, he feels that the people he spends the most time with are the people who are such positive role models. It's an important lesson for everyone because the people you spend the most time with really help shape your own life and personality, and they should be positive people with something to teach.
8. He Likes to Listen
As a friend, he likes to listen. If he needs to be educated about something he's not familiar with, he will ask questions, listen, and do what he can to learn. He applied that logic to this role when he began playing a gay man. He opened up to his LGBT friends, asked questions, and he listened.
9. He Hopes to Teach
His role in Kung Fu is one that he hopes can help others by teaching. He doesn't consider himself an expert, but he hopes that some of the lessons in the show and some of the examples he and the other cast members are setting with their characters can help someone – teach them something.
10. He is Private
At the end of the day, however, he's a man who appreciates the privacy of his own life. He is not sharing everything there is to share about himself, and that is his prerogative.