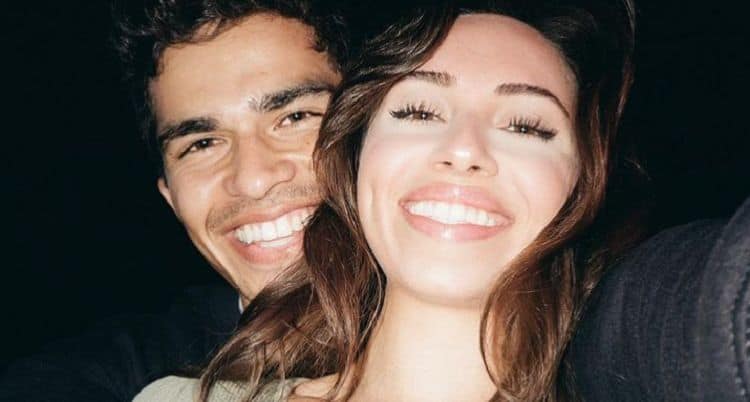 Alex Aiono has been in the entertainment industry for the last 10 years, and he has accomplished a lot of great things during that time. Initially known for his YouTube videos, Alex built a large following by recording himself singing covers of popular songs. He eventually branched out into making his own music and he has also gotten into the acting world. While there may have been some people who questioned whether or not he has what it takes to move it, he has consistently proven that he does. 2021 has been a great year for him and he's looking to carry that momentum into the upcoming years. Continue reading to learn 10 things you didn't know about Alex Aiono.
1. He's An Arizona Native
Alex was born and raised in Arizona and he comes from a diverse background. His mother is white and his father is Samoan and Maori. Once Alex decided that he was serious about pursuing a career as an entertainer he and his family decided to relocate to the Los Angeles area.
2. He Didn't Plan On Blowing Up On YouTube
When Alex first started making videos for YouTube, he had no idea that they would eventually turn him into a star. When he started his channel, he was just looking for a creative outlet and he was excited to be sharing his talent with people all over the world.
3. His YouTube Channel Has More Than A Billion Views
Oftentimes, when people talk about the success that Alex has had on YouTube, they fixate on the number of subscribers he has. While having nearly six million subscribers is certainly impressive, the fact that his channel has gotten more than a billion views is even more mind blowing.
4. He Supports The Black Lives Matter Movement
Many people in Alex's position are afraid to speak out on subjects that are considered controversial because they're afraid of potentially offending people. Alex, however, has used his platform to show his support for the Black Lives Matter Movement. He has an entire highlight section on his Instagram profile dedicated to sharing information and resources.
5. He's In A Relationship
Thanks to his good looks, success, and talent, Alex's DMs are probably flooded with people on a regular basis. Unfortunately for all of the people out there who wanted to shoot their shot, Alex isn't interested. Alex is currently in a relationship with a woman named Madison Mehrdad, but she seems to prefer to keep a low profile.
6. He's A Big John Legend Fan
Long before Alex embarked on his own musical career, he was a fan of other talented artists. John Legend is right at the top of the list. Alex told Buzzfeed, "I remember my parents went to a John Legend concert and came back with a CD and they played it. I was just absolutely enamored by the level of soul and raw emotions and feelings. Definitely still one of my biggest music inspirations."
7. He Plays Lots Of Instruments
Singing isn't the only musical talent Alex has. He also plays quite a few instruments. During an interview with The Young Folks, Alex said, "I've lost count of the instruments. Definitely the piano, the guitar, drums, bass, ukulele… And then I've dabbled in so many others, from violin to brass instruments. Everything all around the board."
8. He Draws Inspiration From Lots Of Places
Most creative people would probably agree that inspiration is one of the most important parts of the creative process. Although some people try to create in a vacuum, the reality is that the best art requires creators to interact with the world around them. Alex always finds inspiration from his surroundings and the people in his life.
9. He's A Mormon
Religion isn't usually considered a trendy thing to discuss, but Alex has never been shy about his religious beliefs. He is a member of the Church of Jesus Christ of Latter-Day Saints also known as the Mormon church. Alex's religion has always played an important role in his life. His first album, The Gospel at 23, was a gospel project.
10. He Hopes To Inspire Others
Music is one of the few things that has the ability to touch people from all walks of life in places all over the world. Alex is thankful to be a part of it and he hopes that he is able to use his art to inspire others. With all of the people he's reached over the years, I think it's safe to say that he is on the right track.
Tell us what's wrong with this post? How could we improve it? :)
Let us improve this post!