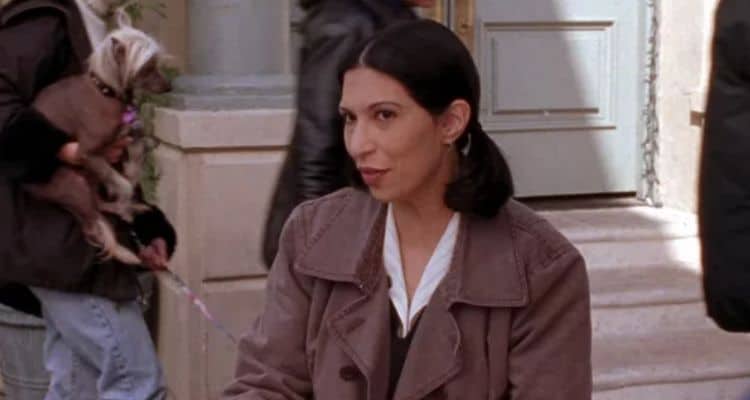 If you're familiar with Rose Abdoo's career, you would probably agree that she doesn't get nearly as much credit as she deserves. Over the years, she has proved that she is as talented a versatile as they come. She has made an impact on the big and small screen, and she has played a variety of characters along the way. No matter how much screen time she has, Rose has a way of commanding viewers' attention. Most people will know her best from being in things like Gilmore Girls and That's So Raven. Recently, she has been getting a lot of attention for her role in the TV series Hacks. Continue reading to learn 10 things you didn't know about Rose Abdoo.
1. She Comes From A Diverse Background
Rose was raised in the Detroit area, but we don't have any specific information about her upbringing. She is of Lebanese descent on her father's side and Dominican descent on her mother's side. Rose is very proud of where she's from as well as the cultures that have combined to make her who she is.
2. She Has An Account On Cameo
The internet has made it easier than ever before for people to connect with their favorite celebrities. Fans of Rose's work will be happy to know that they have the chance to purchase a personalized video shoutout from her thanks to Cameo. Rose currently sells videos on the platform for $79 and she a five-star rating.
3. She Studied Communications
Due to her line of work, most people would probably assume that Rose went to college to study acting, but that actually isn't the case. She attended Michigan State University where she earned a bachelor's degree in communications. She did, however, study acting afterward at The Second City in Chicago.
4. She Is A Voice Actress
When most people think of Rose's acting career, her on-screen roles are what comes to mind. That isn't the only thing she's done though. She has also had a lot of voice roles over the years in animated movies and TV shows including Hotel Transylvania 1 and 2. She will also have a voice role in the upcoming animated comedy series Captain Fall.
5. She Is A Sculptor
Acting isn't the only way Rose likes to express her creative side. She is also a very talented sculptor and she loves designing miniature pieces of all sorts of things. She often uploads her work on Instagram and her followers really enjoy seeing what she can do.
6. She Is Married
Rose has always been the kind of celebrity who prefers to keep her personal life on the low, but we do know that she is happily married to John Matta who also works in the entertainment industry. It's unclear exactly how long the couple has been together or if they have any children.
7. She Has nearly 100 Acting Credits
Rose may not always get the recognition she deserves, but she has never had an issue finding work. She has been working consistently since making her on-screen debut in Johnny Bago in 1993, she has racked up a total of 94 acting credits including voice roles and an upcoming project. Throughout her career, she has gotten to work with some of the industry's biggest names and she's also been in some popular TV shows such as Scandal, Criminal Minds, and Will & Grace.
8. She Played Two Roles In Gilmore Girls: A Year In The Life
Those who watched Gilmore Girls: A Year In The Life may have noticed that two of the characters shared an uncanny resemblance. That's because two of them were played by Rose. In the miniseries, she played both Gypsy and Berta. Even some people on set didn't realize that Rose was playing two characters.
9. She Is a Dog Person
Although we don't know if Rose has any children, we do know that she is a very proud dog mom. Her fur baby, Monkey, makes frequent appearances on her Instagram profile and he often steals the spotlight. Unfortunately for all of the dog lovers out there, Monkey doesn't have his own Instagram account.
10. She Loves Theater
Rose has spent the majority of her career doing on-screen work, but like lots of other talented actors, she got her start in theater. While it doesn't appear that she has done any theater work recently, she loves going to plays in her free time. There's something about being able to see a production happen right in front of your eyes that lots of people just can't get enough of.
Tell us what's wrong with this post? How could we improve it? :)
Let us improve this post!