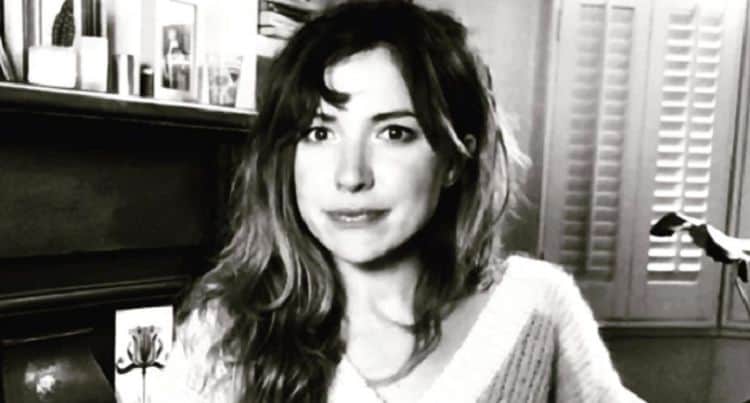 From very early on in her career, Esther Smith was fortunate to land great opportunities. Her debut role was in the TV series Material Girl and she continued to move up from there. Over the years, she has landed several recurring and leading roles. Viewers all over the world have fallen in love with her on-screen charm and her ability to do a little bit of everything. Most recently, Esther has gotten a lot of attention for playing Nikki Newman in the TV series Trying. Now in its second season, the show's fan base is continuing to grow which means Esther has been getting a lot of love for her work. Continue reading to learn 10 things you didn't know about Esther Smith.
1. She Started Off As A Dancer
From an early age, it was clear that Esther was meant to be a performer. When she was just three years old, she started taking dance classes. She went on to study ballet and contemporary dance. Although dance was her first love, she eventually found her way to acting.
2. She Cried When She Read The Script For Trying
Almost every actor has at least one script that hit them as soon as they started reading it. Trying was that script for Esther. During an interview with Standard, Esther said, "I was sent the first two scripts and I basically just inhaled them," she recalls. "I just embarrassingly sat in a coffee shop crying and crying because obviously Andy's a brilliant comedy writer, but I just found the story so moving."
3. She Studied At Guildford
After studying at King Edward VI College, a teacher encouraged her to enroll in drama classes at the Guildford School of Acting. The school has a long history of producing successful actors. Some of its most notable alumni include Chris Geere, T'Nia Miller, and Kobna Holdbrook-Smith MBE. Esther landed her role in Material Girl not long after finishing school.
4. She Likes To Read
Things have been going very well for Esther's career over the last several years which means she probably doesn't get a lot of free time. However, when she does get the opportunity to take a break, she loves to sit back and read a good book. Unfortunately, we weren't able to find any information on what kinds of books she likes to read.
5. She's Had A Successful Theater Career
In addition to getting a lot of opportunities on the big and small screens, Esther has also done a lot of work on the stage. Like many other formally trained actors, the theater will always have a special place in her heart. Some of her stage credits include Harry Potter and the Cursed Child and Romeo and Juliet.
6. She Likes To Travel
Esther is an adventurous person who is always looking to make the most out of life. She isn't afraid to step outside of her comfort zone and try new things and she loves traveling to different places. She has gotten the chance to visit some beautiful destinations including Greece and Spain.
7. Family Is Important To Her
Even though Esther has maintained a high level of privacy throughout her career, her social media activity has made it clear that family is one of the most important things in her life. When she isn't on set or rehearsing for an upcoming role, you can usually find her spending time with her family.
8. She Enjoys The Outdoors
There's something about the beauty of nature that nothing else can compare to. Spending time outside has become one of Esther's favorite ways to relax and recharge and she loves being near the water. On top of that, being outdoors is a great way for her to feed her adventurous spirit.
9. She Is A Screenwriter
Acting is what Esther has spent the majority of her career doing, but she's also dabbled in screenwriting. She made her debut as a writer in 2015 with an episode of the TV series Funny Valentines. There's no information to indicate whether or not she plans to do more writing in the future.
10. She Was In An Episode Of Black Mirror
One of the cool things about Esther's career so far is that she has gotten the chance to be a part of a wide variety of successful projects. One of them is the popular TV show, Black Mirror. She appeared in an episode of the series in 2014 as a character named Madge. The diversity in Esther's resume means there's a good chance she's been in at least one thing that you've enjoyed.
Tell us what's wrong with this post? How could we improve it? :)
Let us improve this post!