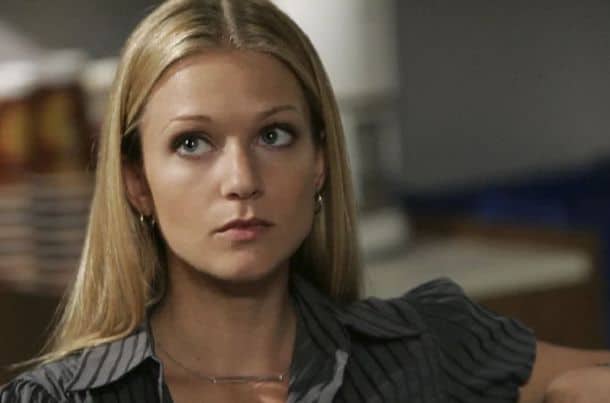 Technically, a practicing Mormon can be either dead or alive. For the purposes of the list, we are only going to consider those celebrities living among us on the Earth. Celebrities who have renounced Mormonism such as Ryan Gosling, Jewel, Christine Aguilera, and Marco Rubio do not qualify the inclusion on the list.
A bit about the religion itself is in order since there are many common misconceptions about how Mormonism began. The founder of the church was Joseph Smith when he lived in upstate New York, and called the church The Church of Christ. After his death in 1844, the church followed leader Brigham Young westward and settled in what is now the state of Utah. The name of the religion comes from the Book of Mormon. The book is said to have been written by a 4th century AD prophet, Mormon, whose writings are believed to be of equal importance to the Christian Bible. Most Mormons live outside the United States, but the church in Utah is the central point of Mormon culture and influence.
As you scan through the list you will find some surprises; celebrities you didn't know were practicing Mormons, including a Pulitzer Prize winning author, a Hawaiian mayor. You will find not only Hollywood celebrities, but politicians and musicians as well. Perhaps most interesting of all you will find that all practicing Mormons do not necessarily see their faith in the same way, so you are likely to discover that any preconceived ideas you had of Mormonism or religion may be changed by looking over this list.
1. Orrin Hatch
Hatch has been Utah's senior Senator since 1977, and it makes perfect sense given that he is a Mormon. Mitt Romney's, also a Mormon, ran for president in 2012 but his religion was said to be a factor in not receiving the full backing of voting Republicans. Hatch has no such problem since his constituency is primarily Mormon. He has held the position of President pro tempore of the Senate since 2015 and is the longest-serving Republican Senator in U.S. history. With all the current political chaos in the country, this is one of the few things that makes sense.
2. Bryce Harper
We move into the sports arena with Bryce Harper. At 24 he is in direct contrast to Orrin Hatch, who is 83. He has had a great career start, being selected by the Washington Nationals as the first overall pick in Major League Baseball's 2010 draft. His rookie achievements include being selected as MLB's Rookie of the Year and made history as the youngest position player to ever be selected for the MLB All Star game. Only 3 years later he would be voted as baseball's most valuable player – unanimously. Despite the Nationals making the MLB playoffs 4 years since his arrival, he is still waiting for his first World Series appearance.
3. Torah Bright
Staying with sports, we introduce Australian snowboarder Torah Bright. Her unusual first name was suggested by her sister believing Torah would have a spiritual message to share with the world. Professionally, she has won gold and silver medals in Olympic halfpipe snowboarding. As for her personal life, she currently is in her second marriage to snowboarder Angus Thomson since 2015. Regarding divorce in the Mormon religion, though they do not approve of it, it is generally allowed without much debate. Bright initiated the divorce of her first husband and remarried a year later.
4. Shawn Bradley
Shawn Bradley was a professional NBA basketball player for three teams — The Philadelphia 76ers, the New Jersey Nets, and the Dallas Mavericks. He was the second pick of the 76ers in 1993, a time when international players were being more widely accepted into the NBA. Bradley stood at 7′ 6" tall, but many experts questioned his relatively lean size at 235 pounds. After retiring from the NBA he has spent a considerable amount of time doing volunteer and charity work, including working through the Rising Star Outreach treating leprosy colonies in India, and the better known "Basketball Without Borders" program.
5. Danny Ainge
Sports seems to have more than a few Mormon representatives, and another name added to the list is the Boston Celtics Danny Ainge. Currently General Manager and President of Basketball Operations for the Celtics, he has also played in the NBA and had a 3 year baseball career with the Toronto Blue Jays. Ainge and his wife are living in Wellesley, Massachusetts where he serves as a Mormon bishop. Together they have 6 children from one marriage, a reality some in the media didn't want to accept. "I heard that my kids were in drug rehab, that I was having an affair and that I was going through a divorce … I've heard just about everything, and I just have to laugh at it."
6. Harry Reid
We return to high profile politics with the former Democratic leader of the United States Senate, Harry Reid. Recently retiring from his Senate seat in his home state of Nevada, Reid was a focal point for Republicans to attack in the 2016 election cycle. He has a couple of noteworthy accomplishments in his personal life, having been married to his wife Landra since 1959 and amassing a tidy sum of money estimated to be between $3 and $10 million. It is worthwhile to note that Utah is a very Republican state and many Mormons from Utah question Reid's actual practice of the religion based on some of his political positions.
7. Kaskade
In the world of disc jockeys, Kaskade is one of the most famous and well-paid. According to one source he managed to make more than $17 million in 2015. Brigham Young University (BYU) has more Mormons than you can hit swinging a dead cat, and people unfamiliar with the university may believe it to be hyper straight laced. Kaskade says he started practicing his DL skills in his dorm room at BYU. He manages to keep his DJ life and personal life separate for the most part. "I'm married and have three children. I have a life outside of this." He has a reputation for being a party guy, just without the drugs and alcohol.
8. Donny and Marie Osmond
These two were once were the most famous Mormon faces in pop culture. Though they still maintain a presence in the celebrity world, they do not occupy the limelight the way they once did. They were part of the singing group "The Osmonds" and soon had their own 1970's variety show, "Donny and Marie." Later they would be jointly hosting a talk show, and found a revitalized career when appearing on "Dancing with the Stars." Currently they have a contract to perform in Las Vegas that has been going since 2008. Front row seats go for $95 per person.
9. Ricky Schroder
Many fans of Ricky Schroder were in full support mode when his wife of 24 years filed for divorce just over a year ago. Schroder is a Mormon convert, and from statements by his ex-wife the reasons for divorcing him were to move on after accomplishing her personal goals in life as his wife. She was responsible for Ricky's Mormon conversion, and Mormon divorce tenets give plenty of leeway for either party to initiate proceedings limited only by the civil laws of the land. She has filed for full custody of their youngest daughter, Faith, and for spousal support. His estimated net worth is $8 million.
10. Julianne Hough
Julianne Hough is a practicing Mormon with a few caveats. She was raised in a Mormon home but has publicly stated that she chooses not to strictly observe all of the religion's restrictions. Her first marriage took place this year in July, 2017 to Brooks Laich of the Los Angeles Kings. Though her moving in with one time boyfriend Ryan Seacrest made the gossip columns, she still maintains very close ties with her father who is a devout Mormon. She may not go to church, but she apparently has returned to a more traditional Mormon lifestyle, saying after getting engaged, "So it's very nice to feel like a strong woman and still have my man be my leading man." Stay tuned to see if dad leads her back to the church and not just the altar. "I've made choices that decided in the fact that I do want to be a goody-two-shoes."
11. David Archuleta
David Archuleta has been keeping himself busy at the relatively young age of 26, which includes a 2 year stint serving as a Mormon missionary in Argentina in 2012. He has stated in an interview that his early success on American Idol and the sales of his first album had him being challenged by what other people were defining happiness to be. He stepped back and realized that what everyone was defining as happiness, wasn't. In reflection, he said "I'm forgetting what's always made me happy." His late teen years (18, 19) were challenging as he was reported to be in several dating relationships in 2008 — 2009, but currently has no romantic interests despite rumors to the contrary.
12. Mitt Romney
Definitely the most widely recognized political Mormon, Romney has been a serious candidate for President of the United States for the Republican Party for many years. He was the party's selected candidate for 2012, losing to incumbent Barack Obama. Believe it or not, he will turn 71 on March 12th. There is no evidence that Mormonism will keep you looking younger, but a look at some of the recent pics of people on the list can have you wondering. Though many practicing Mormons on the list are in the sports and entertainment categories, Romney did attend BYU but also has a JD—MBA from Harvard University.
13. Glenn Beck
Controversy has been no stranger to Beck in his many years as a radio talk show host and Fox News contributor. After leaving Fox he started his own radio station, The Blaze, where he continues to air his views on a 3 hour daily radio program. Often criticized for using inflammatory rhetoric strictly for rating purposes, his political views are very conservative and are many are considered to lean towards conspiracy theories. As for his Mormonism, he became a practicing Mormon after many years of dealing with his own personal demons, including alcoholism, drug addiction, and says he has ADHD. He came to be a practicing Mormon after spending time investigating a wide variety of spiritual and religious alternatives.
14. Katherine Heigl
The former Grey's Anatomy star was brought up in a Mormon home after her parent's converted a few years after her birth. Tough her practice of her faith is sometimes fledgling, she stated prior to marrying current husband Josh Kelley in 2007, "I … didn't want to live together before we were married … I wanted to keep that a little bit sacred." Her home is near Park City, Utah, and she says she still prays every night though she has given in to anti-Mormon vices such as smoking and drinking. Her strong preference to living in the state that is the center of Mormon culture is one sign she continues to lean more towards returning to a full practice of her faith rather than throwing it aside for the Hollywood lifestyle.
15. A. J. Cook
Better known as Jennifer "JJ" Jareau on the TV series Criminal Minds, Cook is definitely a practicing Mormon, being seen as an actress that prefers roles that allow her to demonstrate and teach about her Mormon faith. It is well-known that she will not accept roles that are contradictory to her personal beliefs as a Mormon. She married Nathan Andersen just a few months after turning 23. Though they met at a film class in Orem, Utah, she relocated 40 miles north to Salt Lake City to be with (not to live with) Andersen.
16. John Willard Marriott Jr.
His more common moniker is Bill Marriott. If you have heard of the Marriott hotel chain, including brands such as Courtside, St. Regis, and Westin. A devout Mormon, he has been married for more than 50 years, and they have 13 great-grandchildren, 15 grandchildren and 4 children. But that public commitment to Mormonism has come under question as he has come out in support of LGBT celebrations, which are contradictory to the church's clear positional on traditional marriage. Interestingly, his position is in opposition to A. J. Cook's refusal to accept roles that are in conflict with her personal beliefs and values. Marriott justifies his position by maintaining he keeps his personal life and business life separate. There is a statistic that has a definite business interest for Bill Marriott – $202 billion. That is the industry estimate of the annual amount spent by the LGBT community on travel. You can judge for yourself whether Marriott has managed to separate his personal and business life, or has used his religion for personal benefit.
17. Steve Young
Of all the people on this list, Young is perhaps the most "deserving" celebrity, being the great-great-great-grandson of Brigham Young, founder of the replanted Church of the Latter Day Saints. Naturally, he attended Brigham Young University, as did his sons. But one thing missing from Young's life as a Mormon which is common to the vast majority of long time devout Mormons is the 2 year term of missionary service. The reason is somewhat odd, but at the same time understandable. When deciding when and where to go on his missionary journey, he felt very nervous and concluded he was actually suffering from separation anxiety from his parents and the people he counted as friends. He sought counsel from his father and from the church's bishop, who supported his decision to stay at BYU and continue his life without the generally obligatory missionary service. Though at that time he did not see his future being so closely knitted with football, he went on to win many awards, and ended his career as the NFL's highest rated passer in history. He currently works part time for ESPN as a football commentator.
18. Brandon Manumaleuna
Keeping with sports personalities, Brandon Manumaleuna was a highly sought after TE and was drafted by the St Louis Rams (now the Los Angeles Rams) back in 2001. Some professional football scouts prior to the draft had positioned him as a potential fullback-tight end combination player due to his size and athletic ability. He has played for the San Diego Chargers and the Chicago Bears football franchises. His long and fun last name translates to "bird-of-paradise", and he is of Samoan and African American descent.
19. Laurel Thatcher Ulrich
There certainly are a number of sports, political, and entertainment celebrity people represented on the list, which may give you the impression that currently practicing Mormon's fit into a relatively narrow group of Americans. But you can add literature and education to the categories. Laurel Thatcher Ulrich is a Harvard University professor and a Pulitzer Prize winning author. Her book, A Handmaid's Tale, is famous for its portrayal of women in 18th century America. Her style is to approach history from the perspective of "the silent work of ordinary people." If you are a student of feminism and history, you are already familiar with the works of Ulrich. Her writing also has been specific to the issues of the Mormon Church, including being a founding member of the independent publication, Exponent II, which relates the experience of being a Mormon woman.
20. Mufi Hannemann
We end the list looking at the 50th state and mayor of the city of Honolulu, Hawaii. To be honest, his service as mayor and overall political career has been interesting to say the least. At 6′ 7" tall, he is almost the tallest person on this list (Shawn Bradley is huge) and also represents a Samoan heritage. He is only the second Mormon to hold the office of mayor in Honolulu and the first of Samoan descent. In 2002, Hannemann left his office as mayor and threw his hat in the ring to become Governor of Hawaii. He lost in the Democratic primary elections. His years in office had him walking some very thin lines on the LGBT issue and how it conflicted with his Mormon beliefs.
The list contains some very interesting personalities, and many of the people are no stranger to controversy. Some on the list are wavering in their practice, while others can be accused of using their religion for personal gain. As it has been said, there is a lot of controversy in the group. At the same time, some people who made the list have chosen to keep their personal lives largely private, certainly a challenge in today's social media environment.
Yet this group of practicing Mormons are high achievers, some having reached the top of their particular professions in one way or another. Many excel in sports, while others have earned awards for demonstrating excellence at their craft. More than a few have chosen to put their personal beliefs ahead of what the world expects them to do, giving up additional fame and fortune in the process. The women on this list have opted to practice their faith, particularly when it comes to romance and marriage.
There are more than a few celebrities who were once Mormons and chose to give up the practice in favor of adapting to their new environments of fame and success. From the evidence of these people who have stayed the course, marriages last longer, happiness is easier to come by, and Utah is the place they call home. Like their faith, it is a personal choice and one that few seem to regret. Many of these people have amassed a tidy sum of money without renouncing their faith, and it would be interesting to find out whether they would have had the same level of monetary and personal success had they chosen to go in a different direction.