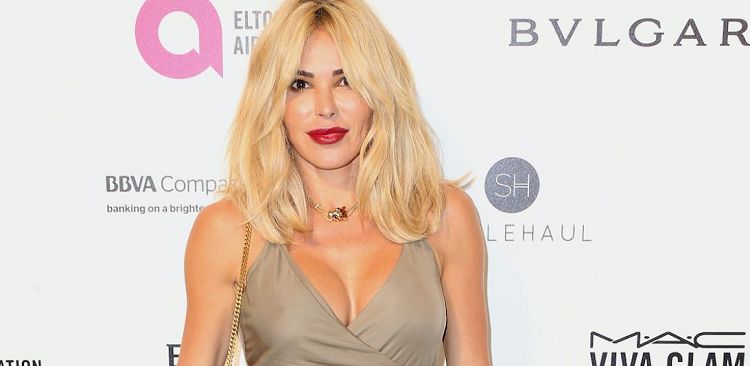 When Lisa Rinna was cast on "The Real Housewives of Beverly Hills," the game changed. She's everything that the world needed in a reality star on television, and she brings so much entertainment. She's a little bit of everything that everyone else is on the inside and the out. Fans love her, and she's a staple. However, this season, fans are speculating that her own friend, Salena Diana Jenkins, might just join her on a more permanent basis. We've all met Jenkins in the past because she's Rinna's good friend, but we hear she's the one being tapped to join season 12, and it seems that the rumors might just be true. Who exactly is Salena Diana Jenkins?
1. She is From Yugoslavia
Sanela Diana Jenkins is a woman who was born sometime in the early 70s in a place called Sarajevo, SFR Yugoslavia. This area is now known as Bosnia. She was allegedly born in 1973, though we have no precise date on which she was born that year. She grew up in Yugoslavia with her mother, her father, and her brother.
2. She Fled Her Home
Sadly, her life in Yugoslavia was cut very short when she had to flee the country as a student. The tragic war of 1992 was too much for many to take, and they fled the country. She spent nearly a year in Croatia where she was living and trying to stay safe before she was able to emigrate to London. Those times were trying, at best, and they are days she remembers well.
3. She Went to College
Before she fled her home country, she was a university student at the University of Sarajevo. Her college career was, unfortunately, cut short while she was there. She did not graduate from college here, but she eventually found herself walking across the stage and accepting her diploma from City University, London. She had her degree in computer science and economics.
4. She Has a Swimwear Line
When she graduated from college, she got right to work. She acquired a swimwear line that she now calls her own. it's called Melissa Odabash, and it's a company that she was interested in, that she wanted for herself, and that she ran with vigor.
5. She is CEO
Jenkins is the CEO of two companies. She has a company called Neuro, which is a drink line with a homebase in California (Sherman Oaks, to be precise). She also has a company called DEmpire, which is a music company that represents musical artists.
6. She Started a Foundation for Her Brother
In addition to being the CEO of two companies, she's also a woman who does what she can to give back, to educate, and improve the lives of those who need help. She gives a lot of her time and her money to charities, including founding on in memory of her brother. Sadly, her brother's life was lost during the Bosnian Conflict, and she will never forget. She began the Irnis Catic Foundation in his memory.
7. She is No Longer Married
She was married, once. Sadly, her marriage only lasted around 12 years. She wed an executive from Barclays Bank in 1999, and she divorced him in 2011. His name is Roger Jenkins. They share two of her three children.
8. She Met Her Husband at the Gym
Her ex-husband, we should specify. He was recently divorced from his first wife, and he was living at Barbican. Barbican is a London, England, building that is home to more than 2,000 homes. They call them flats in London, but we might call them condos or apartments here. They met at the gym, they hit it off, and they did get married and divorced.
9. She's Got Some Famous Friends
According to her social media pages, it looks as if she's a lady with famous friends. In addition to her friendship with Lisa Rinna, she also seems to be on friendly terms with the Hilton family (Paris, anyone?) as well as Elton John and his own husband. They share some photos together at home, and it seems as if their friendship is a good one.
10. She's An Excellent Mix
What we love about this specific mix to the business is that she is bold, she is beautiful, and she is doing her life her way. She is powerful and connected, and she seems to be just the type of woman ready to hold her own with the other real housewives.