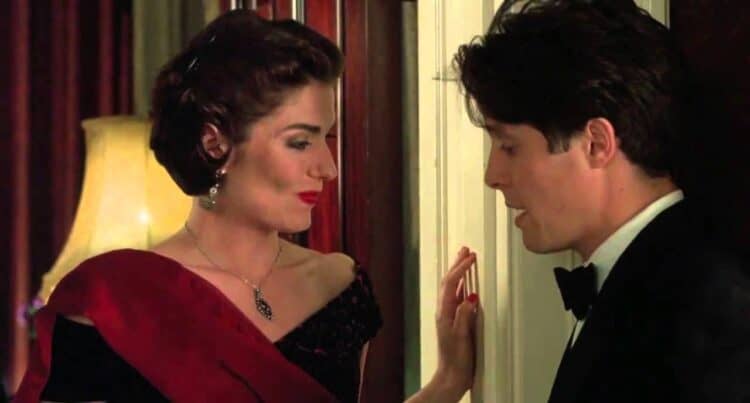 Anna Chancellor started her professional acting journey more than 30 years ago, and what a wild ride it's been. With a combination of movie and TV roles, Anna has consistently proven that she has what it takes to light up any screen. No matter how big or small her role is, she always brings the same level of commitment. Her latest role in the TV series That Dirty Black Bag has gotten her lots of attention and given her the chance to work with talented people from other parts of the world. Anna also has a couple of other projects in the works that her fans are sure to live. Keep reading to learn 10 things you didn't know about Anna Chancellor.
1. She Has Some Well-Known Ancestors
Anna certainly isn't the first person in her family to make a name for herself. She is the great-great-granddaughter of H. H. Asquith who was the prime minister of the UK from 1908 to 1916. She is also the 8x great-niece of well-known author Jane Austen.
2. She Studied At LAMDA
Having natural acting skills is always great, but it often takes a lot more than that to make it into the entertainment industry. She also put a lot of time and effort into sharpening her skills. Anna studied at the London Academy of Music and Dramatic Art (LAMDA) which is an institution known for producing great talent.
3. She Is A Proud Mom
There are many people who believe that women can't have successful careers and also be great mothers, but Anna is proof that you can definitely have it all. She began dating a poet named Jock Scot when she was in her 20s and they had one child together, a daughter named Poppy. Anna and Poppy maintain a very close relationship. Sadly, Jock passed away in 2016.
4. She Likes Giving Back to Others
Anna has always been passionate about doing what she can to help others. Over the years, she has worked with a charity called Scene & Heard. According to the organization's website, "Scene & Heard is committed to the children of Somers Town, to improving their prospects and providing an environment where they can have fun, learn and grow."
5. She's Done Some Voice Work
Almost all of Anna's career has been spent in front of the camera, but she has also shown that she has the skills to be a voice actor. To date, she has two voice acting credits on her resume. It'll be interesting to see if she decides to work on more voice projects in the future.
6. She Isn't Into Social Media
Social media has given people the chance to connect with their favorite entertainers like never before. Unfortunately, though, Anna's fans don't have that option. Anna doesn't appear to have any social media profiles. This lines up with the fact that she has always been a fairly private person.
7. She Doesn't Mind Talking About Her Role as Duckface
Being cast as Henrietta (BKA Duckface) in the movie Four Weddings and a Funeral was a huge turning point in Anna's career. Even after all these years, she's still thankful for the opportunity and doesn't mind talking about the character. She told The Mirror, "When I die, my obituary will probably be, 'Duckface dies'. What can I say about that – do I mind? No, I think it would be churlish to bite the hand that feeds you and, coincidentally, I've always had a passion for ducks."
8. She Struggled A Lot During Her 20s
Anna comes from a very privileged background, but by the time she reached her 20s, she didn't have any money of her own and didn't know how to go about making any. She described that time in her life as being "very chaotic," but she still managed to get through it.
9. She Wanted to Be a Zoologist
When Anna was growing up, acting wasn't the career she had in mind. When asked what she wanted to be when she was younger, Anna told FT, "To be a zoologist. I had no idea what it meant. I just loved animals. I remember me and my brother stealing a lamb from a field and putting it in my dolls' cot."
10. She Enjoys Being Outdoors
Even after spending a good chunk of her life in the entertainment industry, Anna doesn't need red carpets and flashing lights to have a good time. When she isn't busy with work, she loves spending time out in nature. She enjoys relaxing by the water and simply exploring her surroundings.