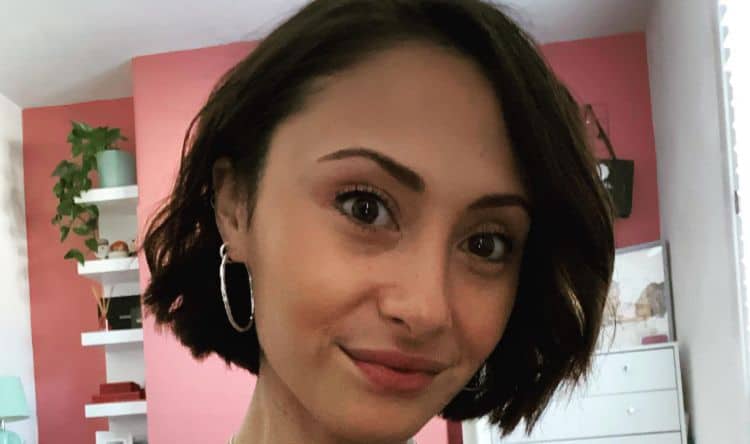 Klariza Clayton started her professional acting journey more than a decade ago and she has been moving at full speed ever since. Her work has introduced her to countless people all over the world, and she's gotten the chance to show everyone just how versatile she is. Some of her most well-known credits include Skins and House of Anubis. Although it's been a couple of years since her last on-screen appearance, Klariza's fans won't have to wait much longer to see her again. She is working on an upcoming TV series called Flatshare which is based on a novel by Beth O'Leary. Keep reading to learn 10 things you didn't know about Klariza Clayton.
1. She Comes From a Diverse Background
Klariza was born in British Hong Kong although she grew up in London. Her father is British and her mother is Filipino. Klariza is very proud of all of the cultures that have come together to make her the person she is. She currently splits her time between the UK and the United States.
2. She Has an Account on Cameo
If you're one of Klariza's fans, you'll be happy to know that you have the opportunity to hear from her directly. She is active on Cameo which is a platform that allows celebrities and influencers to sell personalized video shoutouts. Klariza is currently charging $35 per video and can have then turned around within 24 hours.
3. She Likes Being Near the Water
Klariza is the kind of person who likes to spend time outdoors. She particularly enjoys being near the water and that's usually where you can find her when the weather is beautiful. Whether she's going for a swim or just walking on the beach, there's something about the water that makes her feel calm.
4. She Was in a Music Video
Klariza is most widely known for her film and TV work, but those aren't the only on-screen opportunities she's gotten. In 2021, she was in the music video for Alex Sawyer's song "Panic". The video now has more than 6,600 views on YouTube. This is her only music video credit.
5. She Was in a Video Game
Live-action work is what has gotten Klariza the most attention, but she has also dabbled in the voice acting world and it's clear she has skills in that department. In 2019, she voiced Michelle Marks in the video game Blood & Truth. It'll be interesting to see if she decides to take on more voice roles.
6. She's A Dog Mom
From what we can tell, Klariza doesn't have any children, but that hasn't stopped her from experiencing some of the joys of motherhood. She is a devoted pet parent and her dog is her pride and joy. Unfortunately, she has only shared one pic of her pup on her Instagram profile.
7. It's Unclear If She's Had Formal Acting Training
While we know that Klariza doesn't come from a family with a background in the entertainment industry, we weren't able to find any details on what inspired her to get into acting. We also didn't find any information on whether she attended drama school or underwent any other kind of acting training.
8. She Understands the Importance of Mental Health
Mental health is a topic that lots of people are afraid to talk about, but not Klariza. In an Instagram post, she wrote:
"LET'S TALK ABOUT MENTAL HEATH!!
I always was too embarrassed to ask for help for years, thinking I wasn't a proper functioning human being (whatever the f**k that is) feeling I was weak or the trauma I was going through was not as bad as other peoples. I struggled for so long, my weight dropped, I wasn't eating and my hair started falling out due to alopecia. I didn't reach out, and due to the above, resulted in a breakdown.
Thank goodness I had my family and friends to help guide me, I know I'm luckier than most. But ultimately it was myself who needed to take that first step. I look at myself now and I'm a much stronger person for asking for help."
9. Family Is Important to Her
As you may have guessed from the previous point, Klariza comes from a very close-knit family. She really cherishes the bonds she has with her loved ones and they have been instrumental in helping her get where she is today. After all, in an industry like entertainment, it's important to have a strong support system.
10. She Likes to Travel
Klariza is all about making as many memories as possible, and traveling is one of the ways she's able to do that. Over the years, she has gotten the chance to visit some great places all over the world. Some of the countries she's been to include Sri Lanka and the Philippines.
Tell us what's wrong with this post? How could we improve it? :)
Let us improve this post!