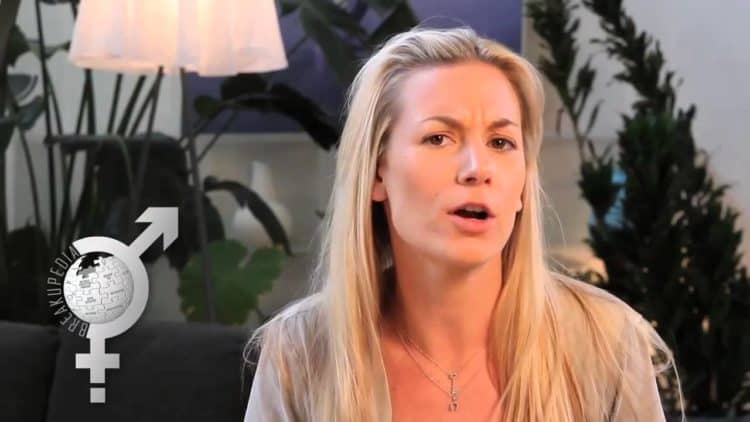 Some people were born to entertain, and Jessimae Peluso is one of them. The multi-talented performer has been in the industry for more than a decade. During that time, she has become known for her skills as an actress and a stand-up comedian. She has appeared on various shows including Girl Code, Chelsea Lately, and Hip Hop Squares. Now she has a major opportunity on her hands as the host of the new Netflix series, Tattoo Redo. As the name suggests, the series will focus on stories of terrible tattoos. Not only will the show give Jessimae a chance to let her comedic side shine, but it also has the potential to open up more doors for her in the future. Keep reading to learn 10 things you didn't know about Jessimae Peluso.
1. She's A Syracuse Native
Jessimae was born and raised in Syracuse, and even though she no longer lives there it's the place she will always consider home. During an interview with Syracuse.com, Jessimae said, "I love Syracuse, I come home as often as I can. This city has such a huge place in my heart and I feel like there's a revival going on. The arts and cultural scene is being revived."
2. She's A Devoted Dog Mom
Jessimae might not technically have any children by some people's standards, but she's still a mother in her own right. She is a dedicated pet parent, and as you can guess, her fur babies are her pride and joy. She has three adorable rescue dogs that she loves spending as much time with as she can.
3. She Hosts A Podcast
If you can't make it out to one of Jessimae's standup routines, you'll be happy to know that that isn't the only way you can hear her put on a good show. She is also the host of a podcast called Sharp Tongue in which she discusses a wide variety of topics. No matter what she's talking about, you can bet that it's going to be funny.
4. She Has An Account On Cameo
Building a strong relationship with fans is an important part of being a public figure, and technology has made it easier than ever before. In addition to being active on social media, Jessimae is also active on Cameo which is a platform that allows people to record and sell personalized video shoutouts. Jessimae's videos currently cost $50.
5. She Has a Few Tattoos That Might Be Worthy Of Being On Tattoo Redo
Jessimae is a proud member of #TeamTatted, but she's not exactly proud of all of her tattoos. While talking to Syracuse.com, she admitted that not all of her tattoos are the best quality. She added, "I let really young people draw on me. You can just tell I'm a walking bad decision maker."
6. She's Passionate about Alzheimer's Awareness
Joking around is obviously a really big part of who Jessimae is, but she also knows when to be serious and Alzheimer's is one of the things she's serious about. She has consistently used her platform to raise awareness about the disease which sadly took her father's life. Sadly, Jessimae's mother also passed away in 2020.
7. Family Is Important To Her
Despite losing both of her parents, family continues to be a very big part of Jessimae's life. From what we know, she has one sister and the two have a very close relationship. Jessimae is also a proud aunt. When times get hard, there's no better feeling than knowing there are people you can lean on who truly have your best interest at heart.
8. She Enjoys Being Outdoors
Jessimae has been fortunate to find consistent work during her career, but that also means she isn't left with much free time. When she does get a moment to spare, though, you can usually find her appreciating the beauty of nature. Jessimae loves spending time outside. She especially likes doing things like going hiking and relaxing by the water.
9. She Has A YouTube Channel
These days, part of being successful in the entertainment industry is having the skills to create content online. Building a large following on social media can help create awesome opportunities in real life and that's something Jessimae understands. She has a YouTube channel where she posts a variety of videos. Jessimae's YouTube channel has 10,000 subscribers and nearly 450,000 views.
10. She Sells Merch
If you're a fan of Jessimae's work, attending her shows and following her on social media aren't the only ways you can show your support. She also sells branded merchandise through her website. At the moment, she sells t-shirts, hoodies, and a candle. However, there's a chance she could offer more items in the future.
Tell us what's wrong with this post? How could we improve it? :)
Let us improve this post!