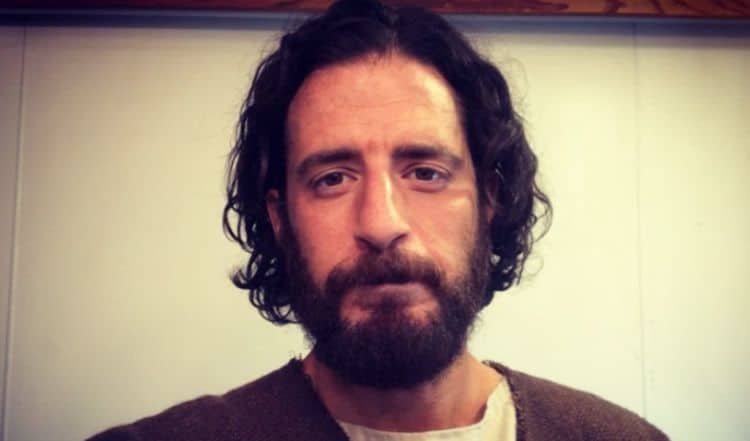 %250A
The entertainment industry can be an overwhelming place, but Jonathan Roumie's faith in God has helped him successfully navigate the ups and downs of professional acting. Over the years, Jonathan has worked diligently to build a long career, and he's done just that. In 2019, he was cast as Jesus Christ in the TV series The Chosen which has been a huge break for him. Through this role, he has been able to share his talent with countless people and his fan base has grown exponentially. Now that the show is back for its second season, everyone is looking forward to seeing Jonathan back in action. Keep reading to discover 10 things you didn't know about Jonathan Roumie.
1. He's A New York Native
Jonathan was born and raised in the suburbs of New York, and he comes from a very diverse background. His mother is Irish and his father is from Egypt, so Jonathan feels a strong connection to both cultures and is proud of the things he has learned from each of them. It is unclear if he still resides in New York.
2. He Studied Filmmaking
It was unclear what had sparked Jonathan's passion for acting, but by the time he was a teenager, it was evident that he was determined to pursue a creative career. After graduating high school, he enrolled at New York's School of Visual Arts and obtained a degree in filmmaking.
3. He Loves Connecting With Fans
There have been countless celebrities who have been widely criticized for the way they treat their fans, but Jonathan Roumie stands apart. He consistently expresses his love and respect for his fans and regularly uses social media as a way to connect with them.
4. He's A Writer And Producer
Jonathan has spent the majority of his career in front of the camera, so that's what most people are familiar with. However, many don't know that he has also ventured behind the camera. In 2006, he made his debut as a writer and producer with a TV movie called Oh! Be Joyful! He also produced a short film in 2015 titled Heat Wave. It wouldn't be surprising if he chose to do more behind-the-scenes work in the future.
5. He's Been In Video Games
If you thought Jonathan's live-action work was the only thing he's done over the years, it's time to reconsider. Jonathan has lent his voice to more than a dozen video games, with some of his most notable titles being Fallout 4, Call of Duty: Black Ops 4, and Lost Planet 3.
6. He Wasn't Always Catholic
It's no secret that Jonathan's faith is very important to him and he is a proud member of the Catholic Church, but this wasn't always the case. According to Hollywood Mask, "he was raised according to his family's Orthodox tradition and embraced his native ethnicity." Eventually, he made the decision to convert to Catholicism, which was the faith his mother was raised in.
7. He's A YouTuber
Watching The Chosen isn't the only way to see Jonathan do his thing. He also has a YouTube channel where he uploads a variety of content. At the moment, Jonathan's channel has just over 4,500 subscribers, and his videos have amassed a total of more than 44,000 views.
8. Playing Jesus Made Him A Better Person
Every actor has at least one role that has left a lasting impression on their life. For Jonathan Roumie, playing Jesus Christ has been that role. During an interview with Fox News, Jonathan said, "I always say that playing Christ has just made me a better version of myself because I aspire to greater things, to a higher moral ground than before playing him."
9. He Might Be Married
Throughout his career, Jonathan has remained highly private about his personal life. He has never openly discussed any of his romantic relationships, but apparently, there is evidence to suggest that he is married. Hollywood Mask reports that a wedding registry bearing Jonathan's name had surfaced, indicating he had married a woman named Hannah in the summer of 2020. The registry has since been removed.
10. He Was In Celebrity Deathmatch
Video games aren't the only place where Jonathan has utilized his voice acting skills. One of his earliest voice acting roles was in the popular animated series Celebrity Deathmatch, for which he worked from 2000 to 2002, voicing several notable celebrities such as Mike Myers, Russell Crowe, Tony Danza, and David Arquette.
Tell us what's wrong with this post? How could we improve it? :)
Let us improve this post!