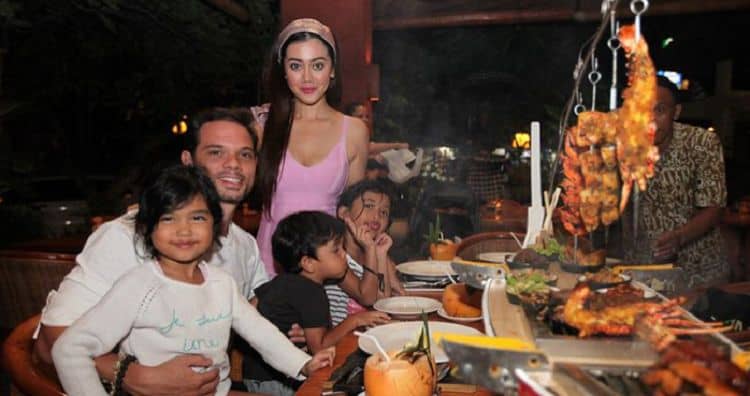 When Julia Perez was born, she had no idea what her life would look like. She had no idea she'd become one of the most famous Indonesian actresses and singers in the world. She had no idea she would become so outspoken against her own Muslim religion. She had no idea she would be considered too sexy for her own people. She had no idea she'd be married and divorced twice. She had no idea she would only live 36 years. Her story is a beautiful and tragic story, and we are here to tell it.
1. She was Born in the 80s
Julia Perez was born on July 15, 1980. She was born Yuli Rachmawati, and she was born in Jakarta, Indonesia. She spent many years being dubbed Jupe in the press, and she had no problem answering to any of the names she was born with or given as she got older.
2. Her Parents Were Both Athletes
Her mother is Sri Wulansih. She played women's football in Jakarta for the Caprina Cijantung Club. Her father is Angkasa Kjaya, a football player for Banda Lampung. She is one of three girls, and her parents divorced when she was still a child. Her mother was forced to work odd jobs until she met her second husband and married him.
3. She Married a Model
She was vacationing in Spain when she met Damian Perez. He was a model from France. Their marriage happened quickly, and it was over after only 8 years. They married in 2002, they had no children together, and they divorced in 2010. Sadly, they tried to have a baby and it did not work out. She suffered a miscarriage back in 2007.
4. She Met Her Second Husband in 2009
It was 2009 when she and a soccer player by the name of Gaston Castano became very close. Her divorce occurred a year later in 2010, and she publicly blamed her ex-husband for the divorce. She said it was his own issues with womanizing that ended their marriage. She and Castano began dating, they got engaged in 2013, and they got married the same year. It was a very quiet wedding that occurred in Sydney, Australia, and no one knew about it.
5. Her Mother Opposed her Second Marriage
Her own mother was not happy about her marriage. She did not think that her daughter should marry a football player. However, she loves her daughter and that is that. She and her new husband kept their marriage a secret from anyone in Indonesia for some time.
6. She Lost Her Father in 2013
Sadly, her biological father lost his life shortly after she eloped in 2013. He was arrested the year before after being caught in possession of drugs. It was a rough year for her family. Her father died in December of 2013, which only made that time in her life that much more difficult.
7. She Divorced Her Second Husband in 2016
After only three years of marriage and a very difficult cancer diagnosis, she divorced her second husband. Their divorce was finalized in May of 2016, and she was awarded alimony from the judge presiding over her case.
8. She was Diagnosed with Cancer
It was only three months after the death of her father that she found out she was living with cervical cancer. The month was March, the year was 2014. She went through treatments, and she was optimistic because the cancer was found early. However, her treatment did not work. By the time December 2016 arrived, her cancer was at stage four and she was dying. She died on June 10, 2017, from her cancer.
9. She Was Accused of Being a Porn Star
It was back in 2011 when the Indonesia Ulema Council accused her of being a porn star. She demanded evidence that she was a porn star, but she also refused to wear a Muslim headscarf. Instead, she simply apologized to her fans and the world for being too sexy. She jokingly made this apology, and it was just one of the many times she was able to stand up for herself and her beliefs.
10. She Was a Condom Ambassador
She was a huge fan of pushing boundaries, and people loved it. She was named the ambassador for National Condom Week back in 2013, and it was not something her own home country was thrilled about. She did so because she wanted to promote and raise awareness for the prevention of STDs such as HIV and AIDS. Sadly, Islamic groups did not like the idea, and the entire event was canceled.
Tell us what's wrong with this post? How could we improve it? :)
Let us improve this post!