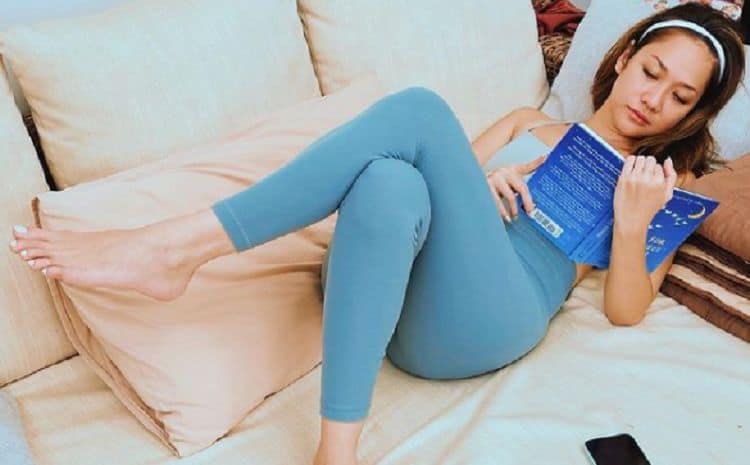 It's won't come as a shock to anyone if you don't know the name Bunga Citra Lestari. However, it might come as a bit more of a shock if you don't recognize the name BCL. The Indonesian actress often goes by her initials rather than her full name, and it is her fan's preferred way of referring to the singer, judge, and television personality. She's a little bit of everything pertaining to Indonesian television and entertainment, and she's good at it. She's been in the public eye for well over a decade now, and it's time her fans got to know more about her.
1. She is an 80s Girl
BCL was born and raised in the 80s. She was born on March 22, 1983, in Jakarta, Indonesia. She grew up there. Her family is from the area, and she doesn't spend too much time away from home. She got her start in the industry when she was only 14.
2. She Began Modeling as a Child
She was only 14 when she began modeling. It was 1997, and she was given a chance to work as a model for HAI Magazine. The exposure she got working as a model allowed her to pursue other avenues in the entertainment world, including working as an actress.
3. Her Name's Meaning is Beautiful
Her parents knew what they were doing when they gave her the name she was born with. While most don't refer to her as Bunga Citra, her name has a very lovely meaning. It is "flower with an everlasting image," when you translate the meaning of her name. How lovely is that?
4. She is a Widow
BCL began dating her late husband many years ago. They got engaged, then they got marred on November 8, 2008. Their wedding was large, and they celebrated in two countries. However, their marriage only lasted just over 11 years. Her husband, Ashraf Sinclair, died in February 2020. He died of a heart attack.
5. She is a Mother
She and her late husband welcomed their first and only child into the world a few years after their wedding. They welcomed a son by the name of Noah Sinclair back in 2010. He was, tragically, only 10 when he lost his father.
6. She is a Judge
She's one of the most famous people in all of Indonesia, so it only makes sense that Indonesian Idol would tap her to become one of their judges. She began judging on the show in 2017, and she did a lovely job. Her fans respect her and the knowledge that she has in the industry, and she's taken that respect and gone very far with it.
7. She is Hugely Popular Online
She is one of the most followed women in the world. Across her social media platforms, she boasts tens of millions of followers. Her fans love to follow along to see if they can get a glimpse into her personal life, to see if she is doing anything interesting outside of work, and to see what she's wearing and how she is dressing herself.
8. She is a Fashion Icon
She is nothing short of a total fashion icon. She is a woman who knows how to dress her body, she knows what is flattering, and she manages to look chic and stylish without looking too trendy or off-putting. Her style is a regular topic of conversation the world over, and she doesn't seem to realize just how fashionable she really is.
9. She is Private
BCL is a private woman. She always has been. She spends enough time in front of the camera and in front of her audiences to know that she should keep a few things to and for herself. She does a lovely job of it, too. She's someone who has been able to focus on her life as a star in one neatly packaged box, and she has her personal life inside another neatly packaged box. She does well, and she is someone to admire.
10. She Got to Work with Her Husband
Following their marriage, she was able to work on a project with her actor husband. They were happy to work together, and it was such a fun situation for them. Now that he has passed, it must be bittersweet for her to look back on the work that they did together and see herself with her husband while also knowing that she will not go home to him at night. It's tragic, and our hearts ache for her family.
Tell us what's wrong with this post? How could we improve it? :)
Let us improve this post!