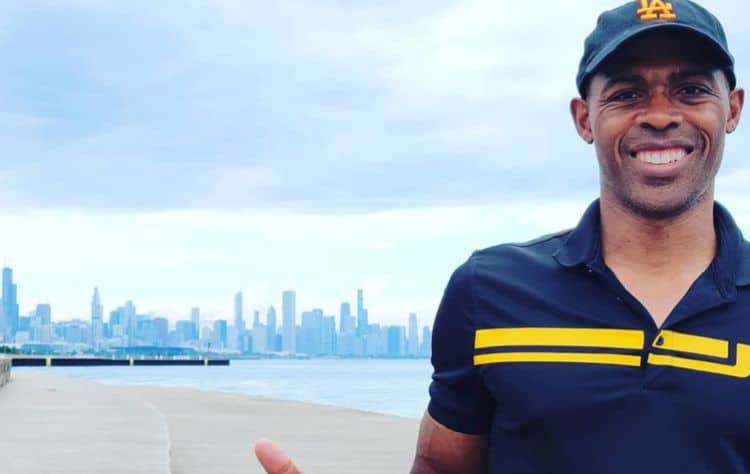 Best known as Dr. Ian, Ian K. Smith has been in the entertainment industry for the last 15 years. Even though he doesn't have any acting experience, Dr. Ian has still managed to become a TV star. He has appeared on dozens of shows including Rachael Ray, The Doctors, and Good Morning America. During his career, he has earned the respect of countless people and he has proven to be a man of many talents. Ian has already accomplished a lot of great things, but he's nowhere near finished yet. His growing fan base is excited to see what kinds of things he gets into in the years to come. Continue reading to learn 10 things you didn't know about Ian K. Smith.
1. He's A Connecticut Native
As a Connecticut native myself, I can't help but get a little excited any time I find out that someone noteworthy is from the area. Dr. Ian was born and raised in Connecticut and graduated from Immaculate High School in Danbury. These days, however, he lives in the Kenwood community of Chicago.
2. He Really Is A Doctor
Let's be real, there are people in the reality TV world who make all sorts of claims about their credentials and experience. However, Dr. Ian has never been one of them. Doctor isn't just a title that he gave himself. He graduated from the University of Chicago Pritzker School of Medicine. His initial plan was to become a neurosurgeon.
3. He Has A Twin
If you've ever thought you saw Dr. Ian out in public, there's a chance that it may not have actually been him you were looking at. Dr. Ian has an identical twin brother named Dana. As far as we know, Dana has never worked in the entertainment industry and he seems to keep a pretty low profile.
4. He Loves To Stay Active
Health and fitness are very important to Dr. Ian and exercise is a very important part of his daily routine. He loves playing golf, going to the gym, and doing other activities. He has also built a brand around sharing information geared towards helping people take better care of themselves.
5. He's Married
Not only does Dr. Ian get to spend his time doing what he loves, but he also gets to spend his time with the person he loves. Dr. Ian has been married to Triste Lieteau since 2005. The couple has one child together. His wife has an MD and a JD. She is the Executive Director for the Southside Healthcare Collaborative in Chicago.
6. He's Written A Variety Of Books
Writing has been a big part of Dr. Ian's career since the beginning. While lots of people are aware of the fact that he's written several books in the health and fitness space, many don't realize that he has also written fiction. Most recently, he released a novel called The Unspoken in 2020.
7. He Was A Part Of The Obama Administration
Dr. Ian has accomplished a lot of cool things over the course of his career, but one of the coolest was probably a chance to work with the President of the United States. In 2010, Barack Obama appointed Dr. Ian to the President's Council on Sports, Fitness, and Nutrition. According to the council's official website, "The President's Council on Sports, Fitness & Nutrition (PCSFN) is a federal advisory committee that aims to promote healthy eating and physical activity for all Americans, regardless of background or ability."
8. He Isn't Shy About Speaking His Mind
Lots of people in the spotlight tend to stay away from talking about anything that could be deemed as controversial, but not Dr. Ian. He has never shied away from using his platform to speak up for the things that are important to him. He has been very vocal about speaking out against racism and police brutality. Dr. Ian also hasn't been afraid to share his political opinions.
9. He's Had To Learn How To Say No
When you're the kind of person who loves what you do and wants to be as involved as possible, it can be difficult to set the proper boundaries. Throughout his career, Dr. Ian has had to grow to understand that he can't say yes to everything. Mastering the art of saying no has certainly been beneficial to him.
10. He's Fairly Private
Although Dr. Ian has been in the spotlight for well over a decade, he has never become the type of person who likes to put his personal life on display. Instead, he prefers to keep his private life to himself, and this approach has worked very well for him and his family.