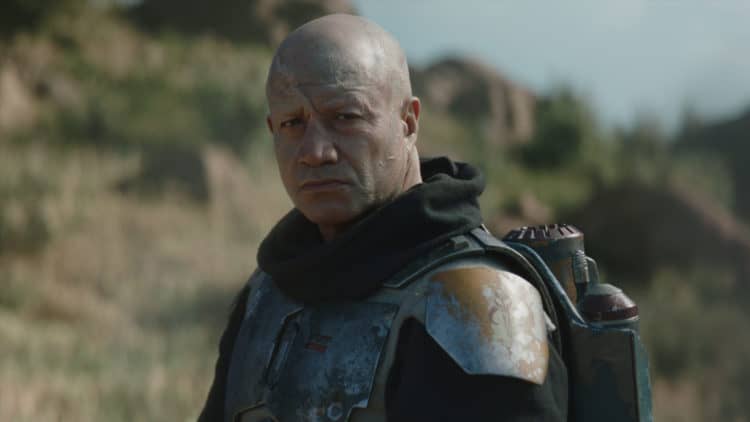 The thing about Temuera Morrison is that he's famous. However, many of his fans seem to think that he only just became famous. He's been famous for a long time, but people forget. He's been in the business of acting since 1972. Officially, he's 39 years into his career, and he's had some of the most iconic roles in the most iconic works of art in Hollywood over the years. While he might be most famous for his role as the intimidating Boba Fett in "The Mandalorian," he's been everywhere, regularly, for a long time. He's a man who is the epitome of the word talented, and it's time his fans get to know him better.
1. He is in his 60s
He was born in 1960, and he is 60, and that is a cool thing to get to say for a year. He was born the day after Christmas, making him a December 26, 1960, baby. He has a little over a month to go before his 61st birthday, and we imagine that the week of Christmas is a fun one for him.
2. He's From New Zealand
He was born and raised in New Zealand. He's from Rotorua. It's on the North Island, and it's not a massive place to grow up. He spent his childhood there with his mother and his father as well as his sister. He also has a large extended family who grew up in the area with him.
3. He is From a Famous Family
Some of his family members are famous on their own account. His sister is the late singer Taini Morrison. His uncle is a musician, too, and he is known by the name Sir Howard Morrison. Talent runs in the family, but it might also be due to the fact that his own mother was also a musician who passed along the talented genes to her children.
4. He is College Educated
His college education was earned at Wesley College. It's located in Auckland, New Zealand. He graduated with his degree, but we are unaware which degree or what kind of degree he graduated with. We assume he was a good student, though.
5. He is a Father
He has two children with two different women, but he never married. His first child is his son, James. James' mother is Kim Willoughby, a famous musician, and singer who is part of a girl group. She and his father were together for a while in the 80s. His second child is a daughter, Aiorangi. Her mother is Peata Melbourne.
6. He is Not Single
While he may not have married in his life thus far, he is in a long-term relationship with a woman by the name of Ashlee Howden-Sadlier. She is younger than he is by more than two decades – closer to three decades to be fair. He is 60 and she is 34. They've been together for more than seven years as of 2021.
7. He's Rumored to Have A Poor Relationship with His Uncle
While no one really speaks of it, there are some rumors that the relationship was not a good one. Some say that his uncle was not a fan of being in the limelight with others, and he did not want to see his family members in the spotlight. He would do what he could to dim their star while trying to ensure his own was brighter. We cannot confirm this rumor, though.
8. His Grandfather Was an Athlete
Fame is a thing in this family, as well as talent. His grandfather was a famed rugby player. He played for the All Blacks, a major sports organization in New Zealand. His grandfather's name is Temuera Morrison. He was the man who played sports, who raised his kids, and who is the man after whom his grandson is named.
9. He Was Named for his Grandfather
But, his family was not sure he would be. You see, his mother and aunt were pregnant at the same time, and they were both pregnant with little boys. They both knew that whoever gave birth first would be the one who got to name their son after his grandfather, and it was a little bit of a race. However, his cousin ended up being born a week after he did, so he ended up with his grandfather's name.
10. He's a Private Man
He may have an acting career that's more than a decade older than I am, but he is a man who has always maintained his privacy. His life is a quiet one lived on his own terms, and he feels no need to share every waking moment with anyone else.