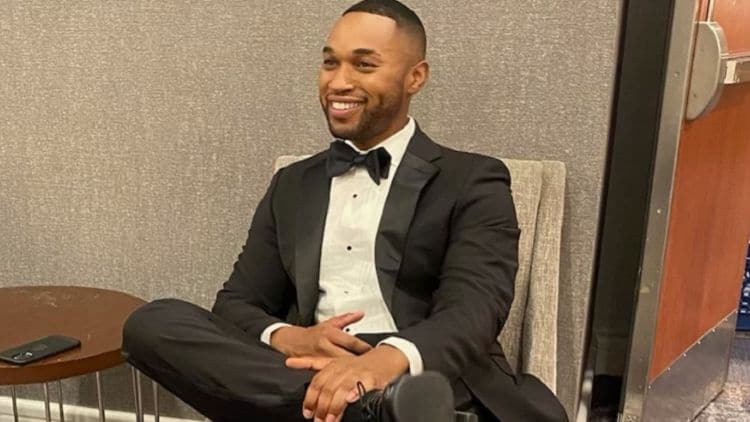 Growing up, Tye White had no idea that he would end up working with Oprah. Maybe not directly working with her, but he had no idea as a child that he would grow up to star on one of the biggest daytime television host's networks as one of her own show's actors. It wasn't until 2016 when he took on his role in "Greenleaf," that he realized he'd made it. Now he's starred in more than a dozen films and television shows, and he is working on becoming a household name. However, he is someone his fans want to know more about, so here we go.
1. He is from Michigan
Tye White was born and raised in Detroit, Michigan. He lived there his entire childhood, and he attended school there. He graduated from the Brother Rice High School, and he applied for colleges in-state after his high school career was over.
2. He is a College Graduate
When he graduated high school and applied for colleges, he was accepted into the University of Michigan. One of the best schools in the state, he became a student there and completed his studies. We don't know what year he graduated, though.
3. He Plays a Gay Man
His role in Oprah's "Greenleaf," is that of a gay man. His character, Kevin Satterlee, is married to a woman by the name of Charity Greenleaf-Satterlee, yet he is a gay man who is married to a woman. He began his role in 2016, and he was a series regular through 2018.
4. His Dad Was Not Happy About His College Choices
When his father found out his son's course schedule at the University of Michigan included an abundance of acting and drama courses, he was less than thrilled. Under no circumstances, he told his son to find a new schedule. His father didn't love it, didn't want his son pursuing that line of work, and he did not approve.
5. He Did the 9 to 5 Gig
Following his college graduation, he took the path his father guided him to take. He got a solid job with a company, and he went to work. He did not love working at a bank, but he did it. He was not there long, however, when he quit his job and he decided to follow his dreams after a comment was made by a friend about only needing to work for another four decades before retirement.
6. He Has Good Advice for Teens
If he could go back and do it all over again, he'd do a few things differently as a teenager. Namely, he'd make it a point to believe in himself sooner, and to embrace his passions and his choices a lot younger than he did in his own life. He knows now that being yourself and making your own choices is what makes life successful, but he did not know it then.
7. His Role as Kevin is Nothing Like His Personality
There is no denying the fact that White is a genius in this role, but he is nothing like his character. He calls the character of Kevin complex, and he calls himself not at all complex. He had to dig deep to find the character and to make the character feel like home to him.
8. He's Been Heartbroken
We don't know if he's ever been heartbroken by a woman, but we do know that he has been heartbroken over his college sports teams. Michigan has broken his heart time and time again during basketball season, and he's still not over some of the most disappointing moments. We get it. We've all been there.
9. He Had a Destination Wedding
When White married his lovely wife, he did so away from home. They chose not to have a local wedding at a local venue near their home or in either of their hometowns. They chose to get on a plane, fly to Jamaica, and they chose to focus on their wedding in a way that allowed them to really enjoy themselves.
10. Oprah Finds Him Handsome
But not without a beard. Well, she might – we don't know. He just remembers that when he began working with her and seeing her regularly, they interacted a lot. However, it was not until he'd decided to grow a beard that she approached him with a comment about not knowing when he decided to grow facial hair, but that he should keep it, and then she called him handsome. Of course, she's royalty, so that's a big deal.
Tell us what's wrong with this post? How could we improve it? :)
Let us improve this post!