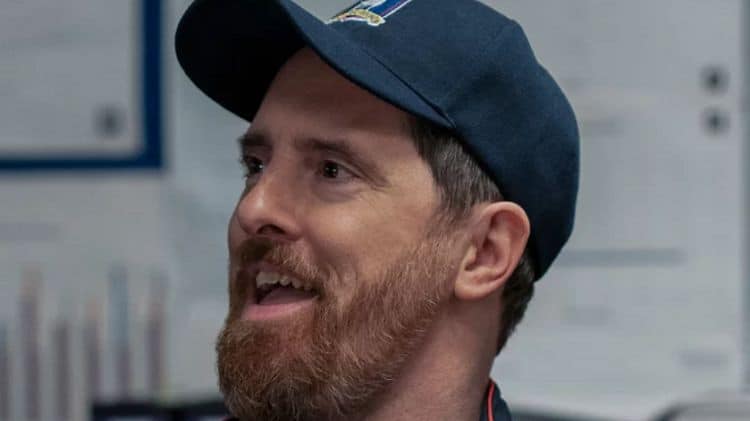 If you've ever seen Brendan Hunt perform, you'd probably agree that he was born to entertain. His ability to keep people engaged is something that not every actor has, and his creativity is unmatched. Throughout his career, Brendan has been a part of dozens of projects and he's earned a lot of respect along the way. Recently, he has been getting lots of attention for his role in the Apple TV series Ted Lasso which he also co-created. Even though he's been in the industry for more than 20 years, it appears that Brendan's career is still growing and there are a lot of things he still wants to share with the world. Here are 10 things you didn't know about Brendan Hunt.
1. He's From Chicago
Brendan was born and raised in the Chicago area and things weren't always easy for him when he was younger. His parents divorced when he was around two years old. His mother struggled to raise him and his sister as a single parent and they spent some time living with their grandmother.
2. He's Surprised By Ted Lasso's Success
Of course, every creator hopes that what they make will be successful, but sometimes they can't even fathom the amount of success something will have. That's definitely been the case for Brendan when it comes to Ted Lasso. During an interview with The New York Times, Brendan said, "We thought the show would be decent, because we had a pretty good writer's room, and we had a good time writing it. And once we were shooting it, it was like, "Oh, this cast is pretty good, actually." But this groundswell, and the fact that people don't just laugh at it, but it means a lot to them — hoo boy. None of that was foreseen."
3. He Has Behind-The-Scenes Experience
Brendan's work in front of the camera is what has gotten him the most mainstream attention, but he's also done a lot of great things behind it. In addition to writing and producing Ted Lasso, Brendan has also written for a handful of other projects over the years.
4. He's An Award Winner
In the entertainment industry, winning awards is one of the best ways to solidify your legacy. After all, that's one of the first things people will mention when they look back on your career. Brendan has already won several awards and there will likely be more on the way thanks to Ted Lasso's Primetime Emmy nominations.
5. He's Been In Video Games
One of the great things about Brendan's career is that he has always been open to doing different things. In addition to doing voice work for animated series, he has also had voice roles in video games. Some of his video game credits include Fallout 4 and Final Fantasy XV: Comrades.
6. He's A Soccer Fan
The soccer theme in Ted Lasso isn't something that Brendan got into strictly for the show. He is actually a soccer fan in real life. Although he didn't grow up with any interest in the sport, he started to follow it when he moved to Amsterdam during the 1990s. Now the sport has become a major part of his life.
7. He Likes To Read
There's no denying the fact that Brendan is a pro when it comes to telling stories, but sometimes he likes to be on the other side just like the rest of us. He enjoys reading during his free time and he occasionally keeps his social media followers in the loop with what he's reading.
8. He Became Interested In Acting In Middle School
Brendan isn't the type of actor who's known that he wanted to act since he was a little kid. Instead, he was almost a teenager when he developed an interest in acting during a field trip to Second City Theater while he was in 8th grade. Brendan told Pantagraph, "The show was called 'Jean-Paul Sartre and Ringo.' Bonnie Hunt was in the cast and she made the biggest impression on me. That show just blew me away. I couldn't believe these people were doing this. So that had a big effect on me. But also the same year, on another field trip, I saw 'A Midsummer Night's Dream' at Court Theatre, and I couldn't believe how much I loved it. That's when I started doing school plays and started an improv group".
9. He's A Proud Dad
For the most part, Brendan likes to keep the details of his personal life away from the public eye. However, he has made it very clear that he is all about his family. He is happily married to a woman named Shannon and the couple has one child together. Spending time with his loved ones is Brendan's favorite thing to do when he isn't working.
10. He Has Spoken Out Against Racism
Most of Brendan's work has been on the light-hearted side, but in real life he knows when it's time to get serious. Brendan has used his social media presence to help spread anti-racist messages and resources and he has also spoken out against police brutality.