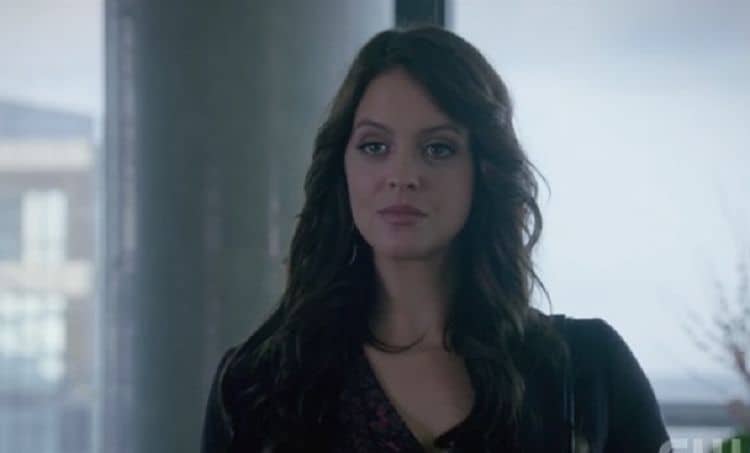 Gage Golightly might seem like a state name, but it's the birth name of the famous actress as far as we can tell. She's known for her roles in many different projects, but it's characters such as Erica Reyes in "Teen Wolf," that has fans excited. The young actress has been in the business since she was in the single digits, and that kind of experience shows in her work. She's not just good at taking a character and making it her own – she's exceptional. It makes her fans want to learn as much about her as possible.
1. She is Young
Gage Golightly is still young. She is a 90s baby born on September 5, 1993. She's been acting since the early 2000s (2002 to be precise) when she was only nine. She was born and raised in California. She grew up in a small town called Pine Valley.
2. She's the Baby
Her family is a large one, and she has the distinct honor of being the baby of the family. Her mother, a nurse, and her father, a plumber, are the parents of four kids. She was born last, and she was the one who gave them the biggest run for their money with her own health issues and diagnosis.
3. She Was Diagnosed with Apraxia
We wouldn't leave you hanging talking about a health issue and diagnosis and not elaborate. She was only two when her doctor diagnosed her with this health issue. Essentially, it means she struggled with development. Her condition is a neurodevelopment disorder that means her brain does not tell the body correctly what to do. For example, your brain tells your arm to move when you need to pick up the remote to change the channel, but her brain might not be able to get that message across in an appropriate manner.
4. She Suffered Speech Issues
Since Apraxia comes in many different forms (fine motor, gross motor, speech, etc.), there are many different versions. Hers, from what we can ascertain, appears to affect her own speech. We know this because Wikipedia tells us that her parents were required to spend the first years of her life communicating with her via sign language and that she was a child who went through speech therapy throughout her childhood.
5. She Did Suffer Motor Skill Issues
While we are uncertain of the extent of her diagnosis, Gage also mentions that she was a child who was quite clumsy. Her own motor skills were not up to par when she was a child. She suffered some impairment in that vein, too.
6. She Began Working at Eight
Lest you think that Golightly is the type of child who let her impairment get the best of her, she decided at the age of eight she'd become an actress. Her mother supported her choices, and that's when she landed her first role and a manager. She was nine when she starred in a movie called "Speakeasy," and the roles kept coming from there.
7. She's a Nick Kid
Every child dreams of being part of something big, and for many children in the entertainment industry, this means either something Disney related or something with Nickelodeon. Golightly landed the latter. She was "Hayley" in "The Troop," which is a Nickelodeon film released when she was younger. That role further propelled her into Nick fame with roles in shows such as True Jackson VP.
8. She Loves Animals
It's only natural that she does, too, because she did grow up on a 12-acre plot of land with all the animals you might imagine. She was outside often, she spent time with the animals as much as she could, and she loved it.
9. School Was Difficult
Gage suffered through school for as long as she can remember. Imagine being a child who cannot accurately tell another child how they are feeling and what they are experiencing. It's frustrating and difficult as an adult, but it must be even worse as a child. She remembers kids being mean to her, and she also remembers that she was still using sign language to communicate when she began school.
10. She's Also Dyslexic
In addition to her own diagnosis as a child, she is also dyslexic. School just challenged her in so many ways – and not in a way that made her feel good. She struggled to learn basic concepts such as cursive writing. She couldn't read it. It was a challenge for her, but she found her creative outlet in acting, and she's made a huge change in her own life.