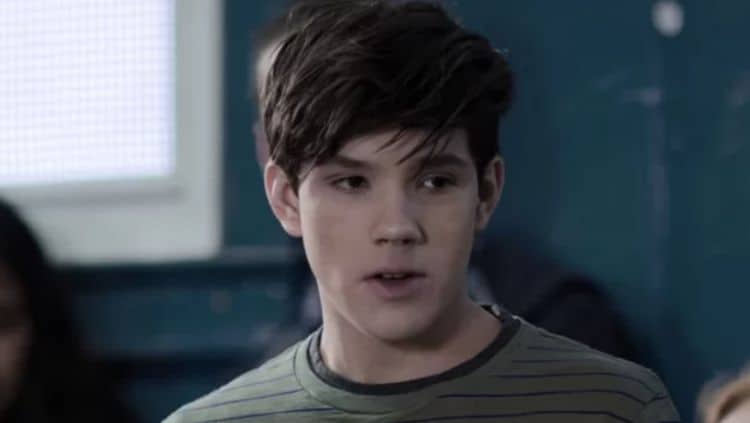 It's only been a few years since Ian Ousley made his on-screen debut, but the young actor is already on the brink of his big break. He has been getting a lot of attention for being cast as Sokka in the upcoming live-action version of the TV series Avatar: The Last Airbender. The role has the potential to change Ian's life (in a good way) and there is a lot of pressure on him to nail it. After all, it's never easy to come into a well-established franchise. However, Ian seems like he's more than ready to knock it out of the park. The show's release date hasn't been announced, but the anticipation is already building. Keep reading for 10 things you didn't know about Ian Ousley.
1. He's From Texas
Since Ian is relatively new to the entertainment industry, there isn't a lot of information about him floating around on the internet just yet. However, we do know that he is originally from Texas although we weren't able to find any details on his upbringing or family life.
2. He Was In 13 Reasons Why
Ian may not have a lot of experience just yet, but he has gotten the opportunity to be part of some successful projects. Between 2019 and 2020, he appeared in three episodes of the popular Netflix series 13 Reasons Why. Being part of such a major project was a great experience for him, especially so early in his career.
3. He Loves The Emotional Side Of Acting
Every actor has a different reason for why they decided to get into acting, and Ian's is fairly simple: he loves the emotional aspect. During an interview with Digital Journal, Ian said, "I started acting because I wanted people to have an emotional response to art. That's what got me into it…" This approach will likely have an impact on the kinds of roles he takes.
4. There Have Been Some Questions About His Ethnicity
Once news broke that Ian was cast as Sokka, some people raised concerns about a white person playing a non-white character. Although some people have suggested that Ian has Native American roots, there hasn't been any confirmation. An old profile on Explore Talent, however, lists his ethnicity as Caucasian.
5. He Loves Fashion
No matter what Ian is doing, you can bet that he's going to do it with style. He seems to have an interest in fashion and he has a knack for putting great outfits together. From very casual looks to something a bit more formal, Ian knows how to switch it up. On top of that, he also has the confidence to pull off any look he decides to try.
6. He Has Some Acrobatic Skills
Staying active is something that is very important to Ian and he's very good at a technique called tricking. According to Black Belt Magazine, "Tricking" is short for "martial arts tricking," the unique movement discipline which blends kicks derived from martial arts with gymnastic or abstract acrobatic techniques." We aren't sure how long Ian has been practicing tricking.
7. He's Very Private
As mentioned earlier, there isn't a lot of information out there about Ian at the moment. While this definitely has to do with his career being so new, it's also because he seems to be a very private person. He doesn't post about his personal life on social media and also hasn't said much in interviews.
8. He's A Big Music Fan
Based on Ian's Instagram activity, it's clear that music is something that he really enjoys. He loves a wide variety of artists and genres and he's always looking to add new things to his playlists. He has even asked some of his followers to share some music recommendations. It's unclear whether he's a musician himself.
9. Passion Is Important To Him
Acting isn't something that Ian does because it's going to make him rich, he genuinely loves the art form. He told Digital Journal, "Working to live is far better than living to work. If you are absolutely passionate about something, then I think you should chase that. You can enjoy life more if you set goals that you actually want to achieve instead of chasing monetary value."
10. He Likes To Write
Apparently, acting isn't the only way Ian likes to express himself. In a Q&A session on his Instagram profile, Ian shared that he spent a lot of time writing during quarantine. He didn't go into detail about what he wrote but hopefully, it's something he's going to share with the world someday.
Tell us what's wrong with this post? How could we improve it? :)
Let us improve this post!