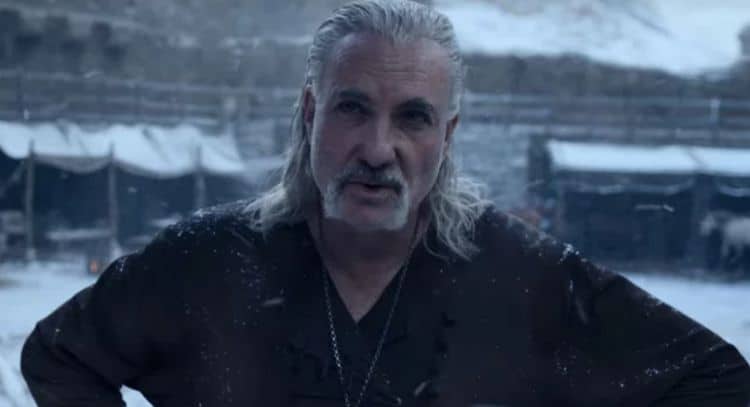 He's not a household name per se, but Kim Bodnia is a man people recognize. His portrayal of his character on the hit series, "The Witcher," has earned him that title and that right. He's quickly gaining fame around the world with this show, and so are the rest of the people who have taken a role in it. Perhaps no one thought this show would become such a hit, but here we are. He's done all he can to make things as good as possible, and he's killing it. Right now, he's a man worth getting to know a little more about. What's his game, and who is he?
1. He is in His 50s
He was born on April 12, 1965. He grew up in a much different time in a different part of the world, and much of his childhood can be attributed to his life today, his beliefs, and the way he raises his own children.
2. He is from Denmark
He was born in a place called Copenhagen, which is located in Denmark. However, he did not grow up there. He grew up in a place called Espergaerde. He was raised in a home with his family, and it was a big family with a lot of different cultures.
3. He is Jewish
He was born and raised Jewish, but he has a lot going on in his family. He is also Russian and Polish, but his family was most certainly Jewish. Otherwise, he considers himself fifty percent of everything else.
4. He's Not Religious
Despite the fact that he was raised in a very Jewish household, he does not consider himself an overly religious man. Rather, he focuses on things in life like the fact that he is a believer in nature. He's not a man who doesn't believe in religion, he is just a man who doesn't practice it regularly from what we can ascertain.
5. He Wasn't the Best School Kid
He's admittedly the kid who grew up being the class clown. He did not find much of an interest in school in his life, and he is not ashamed of that. He just didn't like it, and there is nothing wrong with that. He didn't focus on it, and he didn't have much to do in school other than being a clown. It wasn't his thing, and that's all right. A lot of kids don't have much of an interest in certain things like school – they're not as traditional.
6. He is Athletic
His interest was absolutely in sports growing up. He loved sports. He played them. He was always an athlete, and he would have rather been on a track or a field or a court of some type than in a classroom. He wasn't into learning, but he was into performing.
7. He is a Long Jumper
His own sport of choice was the long jump. He was part of his school's team, but he was more than that. He was a youth athlete recognized by the Zealand Youth Championship as the champion for many years of his childhood. It's a big deal, and it something he is quite proud of in his own life.
8. He Couldn't Pursue Sports
Unfortunately, he was unable to go to college and play sports or pursue them any further. He was a child who would have done just that, but an injury took that option away from him. His injury led him to become a goalkeeper for football, but it's something he didn't love the most. He injured his foot, and that kind of injury puts you on the sidelines when you are pursuing a career.
9. He's Been Married a Few Times
He married his first wife many years ago, and that did not work out. She is also an actress, and that may have had something to do with their divorce. Being busy all the time on both sides of the marriage cannot be good for it. His first wife was Lotte Andersen. His second wife is also an actress, but they are managing things a lot better. Her name is Rikke Louis Andersson.
10. He is A Father
He's been married twice, but he's had twice as many kids as he does wives. Does that math make sense? He had one child with his first wife. Together, they welcomed a son into the world. He and his second wife, however, welcomed three more children. He is the proud father