In some shows, animals are a good addition to the character list. Sometimes, they provide support to the human characters. On the other hand, they can also be the main characters in a movie featuring animals. Whatever the case might be, we may sometimes wonder what the breeds of the cats we see on television and online are, so we will attempt to learn 10 of such cats below
1. Azrael (Domestic Short-haired Cat)
Azrael appeared in The Smurfs comics and the movies based on them. Originally, Azrael was a female cat, but her appearance was changed later on, and is now appearing as a male cat in both the comics and the movies. He is the pet cat of the evil wizard Gargamel and can always be seen near him or in his laboratory. One can even argue that Azrael is smarter and more tactful than Gargamel.
He does not belong to any cat breed. Instead, he is your common tabby cat, thus the designation of the domestic short-haired.
2. The cat from Coraline (Oriental Shorthair)
The black cat from the movie did not have a name, and he even said that in the film. According to him, cats know each other that they do not need a random word to label one another to attract their attention.
Oriental shorthairs typically have dark-colored fur, sharp ears, and glaring, pointed eyes. Since these descriptions of the cat breed are similar to the description of the cat, it can be said that he is possibly an oriental shorthair.
3. Tom (Domestic Shorthair Tuxedo Cat)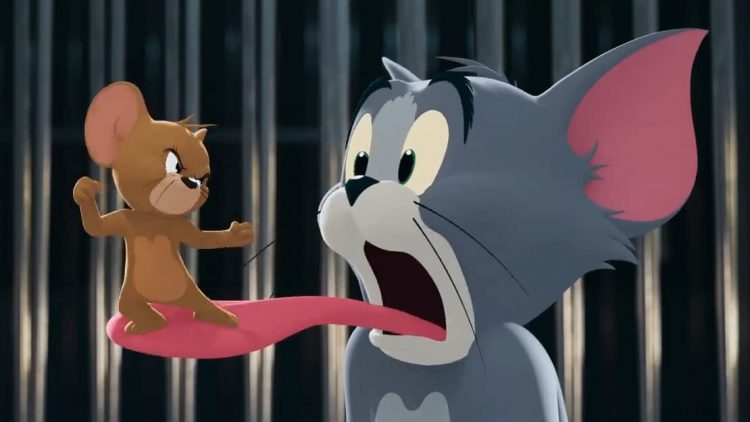 Tom is one of the protagonists of the cartoon series Tom and Jerry, which features the daily shenanigans of him, a cat, a mouse named Jerry, and sometimes, some human characters and animal characters (like Spike, the bulldog) alike.
A tuxedo cat is a cat that is usually bi-colored. Those two colors are primarily black and white fur, with the lighter color found starting from the cat's neck up to (possibly) the lower torso. This color placement made it look like the cat is wearing a tuxedo all the time.
4. Talking Tom (Grey Tabby)
Another famous Tom cat, Talking Tom, first appeared in a mobile application Talking Tom Cat. He is known for the applications he is featured in, where he usually repeats what the user is saying to him, complete even with the background noise.
Talking Tom is also your regular house cat or, sometimes, your common stray cat.
5. Garfield (Persian Tabby)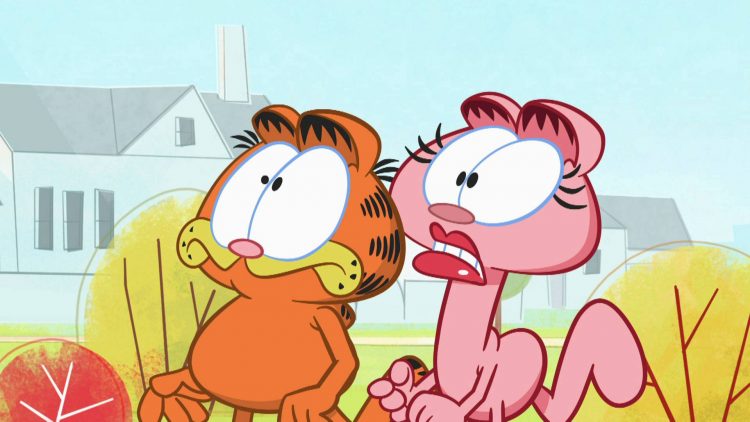 Garfield is perhaps one of the most famous fictional cats out there. He came from the comic strip that was named after him. He is an anthropomorphic cat who is comedically known to be a lasagna-loving cat. He is also characterized to be lazy and fat, which is pretty much the expected behavior of a tabby. He is more specified to be a Persian tabby because of his hairiness.
6. Chloe (Gray Tabby)
Chloe is a reserved pet tabby cat who is a character in The Secret Life of Pets franchise. In the second movie, she helped a dog enter a room full of cats to retrieve an object by teaching her the ways of the cat. Unlike Talking Tom, she is more on the chubbier side of the tabby cats.
7. Snowbell (Persian Cat)
Snowbell is a pet cat appearing in the Stuart Little franchise. He is the epitome of a Persian cat because of his hairiness and white fur.
In the franchise, he was initially hostile toward Stuart because he was a mouse. However, they liked each other and got each other's backs.
8. Sylvester (Tuxedo Cat)
If you're looking for what a decent tuxedo cat looks like in cartoons, look no further than Sylvester from Looney Tunes. He is only colored black and white (ignoring the nose), with the white part stretching from her lower torso up to his neck. The franchise also gave him a generous amount of white fur. He even had some up to his mouth and cheeks.
9. Diego (Smilodon)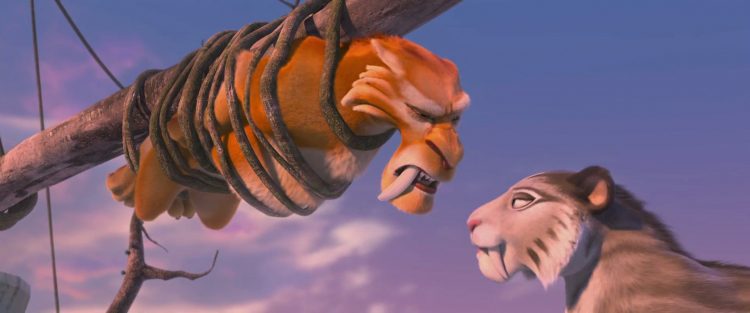 Diego is the antagonist of the first Ice Age movie until he comes to good terms with Manny and Sid. He is a saber-toothed cat.
10. Cheshire Cat (British Shorthair)
The Cheshire Cat, well-known for his grin, is not a Cheshire. It's not even the name of the breed!
Tell us what's wrong with this post? How could we improve it? :)
Let us improve this post!