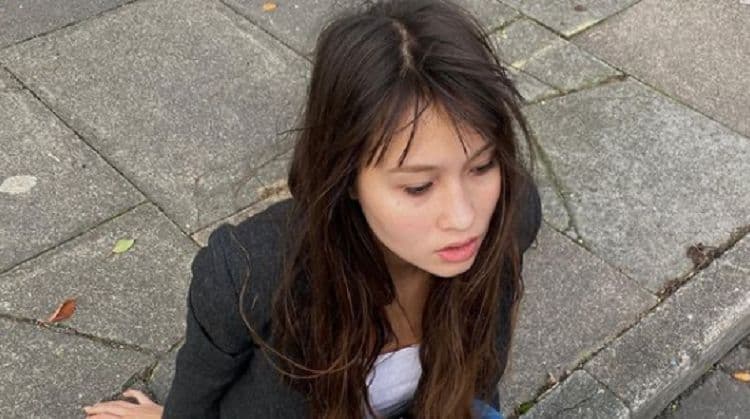 Angela Sari's name is one you may not have heard yet, but she has been working hard to change that. The up-and-coming actress is starting to make a name for herself after playing Lillian in the 2021 movie After We Fell. Although the movie was released about a year ago, it has gotten renewed attention after being added to Netflix. Although Angela isn't one of the stars of the movie, her role is the biggest of her career so far. Hopefully, the increased popularity will help open the doors for more opportunities for Angela. For now, though, there are lots of people who would love to find out more about her. Keep reading to learn 10 things you didn't know about Angela Sari.
1. She Only Has Two Acting Credits
One of the reasons you may not be familiar with Angela is because she doesn't have much professional acting experience. At the moment, she had just two acting credits. Prior to After We Fell, Angela appeared in three episodes of the TV series Hanna. She doesn't appear to have any upcoming projects in the works. Hopefully, however, we'll be seeing a lot more from Angela in the future.
2. She Loves Taking Pictures
Angela probably doesn't think of herself as a photographer, but her Instagram profile suggests that photography is something she might want to add to her resume. Angela is a natural when it comes to taking pictures and she seems to be drawn towards beautiful scenery.
3. She Is A Very Private Person
So far, it's clear that Angela isn't the kind of actress who plans to share all of her business with the world. At this point in her career, there is very little information out there about Angela. Not only does she not post about her personal life on social media, but she also hasn't done any interviews.
4. She Loves Learning New Things
Unfortunately, we weren't able to find any information on Angela's educational history. However, her Instagram bio lets us know that education — even if not in the traditional sense — is very important to her. Angela seems to be the type of person who isn't afraid to challenge herself by learning new things.
5. She Is Signed To A Talent Agency
For many actors, getting signed to an agency is one of the first steps on the road to success. Angela is proud to say that she's already crossed that bridge and she's found a great agency to work with. Angela is currently signed to a London-based talent agency called Tom Barrett Artists.
6. She Loves Relaxing Near The Water
Now that things have really started to take off with Angela's acting career, her schedule is probably busier than it's ever been. Still, though, she likes to make time for other things she enjoys. When she isn't busy working, she enjoys hanging out by the water and enjoying time in the sun.
7. She Likes To Dance
Acting is what Angela is best known for, but it's certainly not the only way she likes to express herself creatively. Angela also enjoys dancing. That said, dance appears to be something that Angela does as a hobby and there's nothing to suggest that she has plans to pursue dance on a professional level.
8. She Is Passionate About Her Roots
As mentioned earlier, very little is known about Angela's life. Two things we do know, though, are that she is currently based in England and she has Indonesian roots. Angela is very proud of where she comes from as well as the cultures that have come together to make her the woman she is. As her career grows, we hope to learn more about her background.
9. She Loves Animals
Let's face it, there's always something a little heartwarming about finding out that a person loves animals. Angela's fans will be happy to know that she has an extra special place in her heart for all kinds of animals. We weren't able to determine whether Angela has any pets, but we do know that she is a serious animal lover and she has lots of respect for nature as a whole.
10. It's Unclear If She's Had Formal Acting Training
Since there isn't a lot of information out there about Angela, we aren't sure what inspired her to get into acting in the first place. We also couldn't track down any details on whether or not she has ever had any kind of formal acting training or if she just decided to jump right into the audition process.
Tell us what's wrong with this post? How could we improve it? :)
Let us improve this post!