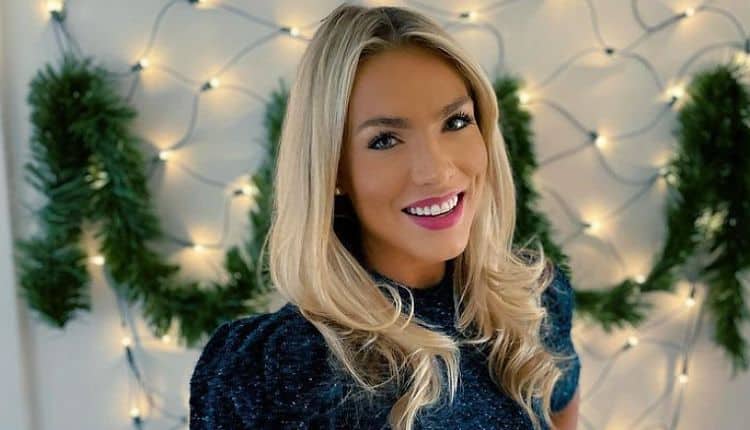 After years of trying (and failing) to find the perfect man for her, Elizabeth Corrigan is ready to do something new. Elizabeth is a contestant on season 26 of The Bachelor and is on a mission to win Clayton Echard's love. Even though this is going to be a serious challenge, Elizabeth isn't afraid of a little competition. She's ready to show Clayton, and the world, why she's the right woman for him. Viewers are going to have to tune in to see whether or not Elizabeth makes it to the end, but there are already some people who believe she has a pretty solid chance. Continue reading to learn 10 things you didn't know about Elizabeth Corrigan.
1. She Is 32 Years Old
Typically, shows like The Bachelor only cast people in their 20s. However, Elizabeth falls a little bit outside of that range. She is currently 32 years old and she's going to be 33 in March. This makes her a couple of years older than Clayton and one of — if not — the oldest women this season.
2. She Works In Real Estate
Elizabeth is an ambitious person who is always willing to go after what she wants. This had lead her to success in her career in the real estate industry. She currently works for Thrive Real Estate Group in the Denver area. Prior to that, she worked in banking/private wealth management. We weren't able to find any information on why she decided to make the switch to real estate.
3. She Speaks Several Languages
If you've ever tried to learn another language, you know how challenging it could be. Needless to say, there's something very impressive about people who can speak multiple languages. Elizabeth is proud to be among that group. According to her bio for The Bachelor, Elizabeth speaks a dozen languages although it's unclear what they are.
4. She Likes To Stay Active
When life gets hectic, working out is one of the first things that people start to neglect. However, Elizabeth always does her best to incorporate exercise into her regular routine. Not only does she love to keep herself in good shape, but exercise is also a great way to clear her head.
5. She Loves Home Decor and Design
Buying and selling aren't the only things that interest Elizabeth when it comes to homes. She is also a big fan of design and decor and she enjoys a variety of styles. If she ever has to help stage a property for her clients, they can trust that she has a great eye for putting things together.
6. She Is A Dog Person
For anyone out there who was wondering, Elizabeth is definitely a dog person. Based on her Instagram profile, it appears that she has a fur baby of her own. The good news is that Clayton is also a dog person. If she wins, they won't have to argue about whether they want a dog in the house.
7. She Is A Family Oriented Person
As with most of the other contestants on The Bachelor, there isn't much information out there on Elizabeth's family. However, it's clear that her loved ones play a major role in her life. She has shared photos on Instagram of several family members and she loves spending as much time with them as she can. Putting family first is probably a quality that Clayton will find attractive.
8. She Likes To Travel
Anyone who has ever gotten the opportunity to travel far from home knows that it's the kind of experience that nothing else can compare to. Elizabeth has been fortunate to do a good amount of traveling over the years both in the United States and in other parts of the world. Some of the countries she's been to include France and the Netherlands.
9. She Participated In Blackout Tuesday
From what we know about Elizabeth, she is the type of person who isn't afraid to stand up for what she believes in. In the summer of 2021, Elizabeth participated in a virtual protest called Blackout Tuesday which was created to show solidarity for the Black Lives Matter movement. Clayton also participated which shows there are on the same page about issues such as racism.
10. She Enjoys Taking Pictures
We didn't find anything to suggest that Elizabeth thinks of herself as a photographer, but it's obvious that she really likes to take pictures. On Instagram, she has shared several beautiful photos from her travels and other adventures. She is a natural when it comes to snapping beautiful moments and she seems very comfortable behind the camera.Clayton
Tell us what's wrong with this post? How could we improve it? :)
Let us improve this post!