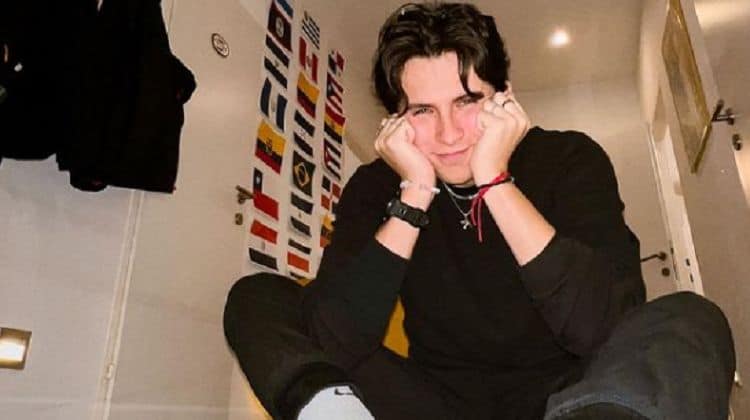 Alexis Omman is one of those social media influencers who make people laugh. His deal is all about pranks and doing things to other people that make the world laugh. He's the kind of guy who loves his job, and he's doing well. He's a TikTok star with millions upon millions of followers. His TikTok is his biggest channel, but his Instagram is one that also has a million followers, so he's not doing poorly on there, either. If you don't know much about him, here's what you need to know about the young 20-something who has managed to amass an impressive following of more than 10 million people across his platforms in two years.
1. He Has a Huge Following
With more than 9 million followers on just the TikTok platform, he's one of the most famous influencers on the platform. His fans love to watch him prank his family and his friends. He is not so much a comedian as he is a prankster, but it works for him and his channel.
2. He Has Been Online Since 2020
He's one of the most followed personalities online, but he's only been online for approximately two years. He began his account in January of 2020, and he began working on his prank videos then. They grew more and more popular each time one was shared, and now he is one of the most followed pranksters online.
3. He is Young
He was born at the beginning of the last year of the last century, so he is every bit a young man. His date of birth is February 2, 1999. He turned 23 at the beginning of 2022.
4. He's From Mexico
He was born and raised in Mexico. Specifically, he's from a town called Manzanillo, which is not as famous as other towns in the area, but it's his home. Spanish is his first language.
5. He is Excited
We don't know much about him or his life in a private manner, but we can tell he's an excited guy with a lot of energy. He brings a lot of energy to his videos and his page, and that is not the kind of energy you easily fake. He's clearly excited about life, and life is excited about him.
6. He Gives Back
He does a lot of giveaway type situations, and he seems to be the kind of guy who loves to be charitable. He's aware of how much he has, and he seems to want to be sure he is sharing the wealth.
7. He is Private
One thing that's amazing about this young man is that he is relatively private. He might share pretty much anything that pops into his brain, but he is not a man who shares anything about his personal life. Is he dating? We don't know. Does he have kids? We don't think so, but we also don't know. He's exceptionally private, and it works for him.
8. He Seems Close to His Mom
One thing we can tell about this guy is that he is close to his mom. He posts about her, he asks his fans to send her if they see her, and he requested during his North Pole photos that she come get him if she can see his message. It seems that they have a fun-loving relationship, and we love to see that. So many families who post online together are the best ones, and we are just huge fans of that and all that it entails.
9. He Seems Like A Dog Lover
He posts photos and videos of himself with dogs on a regular basis. He seems to be a dog person, and it works for him. Most of the best people in the world are dog people, and he is clearly bringing that to fruition. He is a dog guy, and that's one of his best features.
10. He is a Travel Fan
A lot of what he does is travel. He seems to love the concept of being able to see the world and make it a fun place to be, but he also seems to have a lot of passion for seeing the world. He's been to the North Pole, he is all over Mexico, and it appears that he is more the type to send himself to not-so-famous locations. He doesn't seem to be as interested in same areas everyone else is going. He seems happy to be where no one else is. The North Pole, anyone?