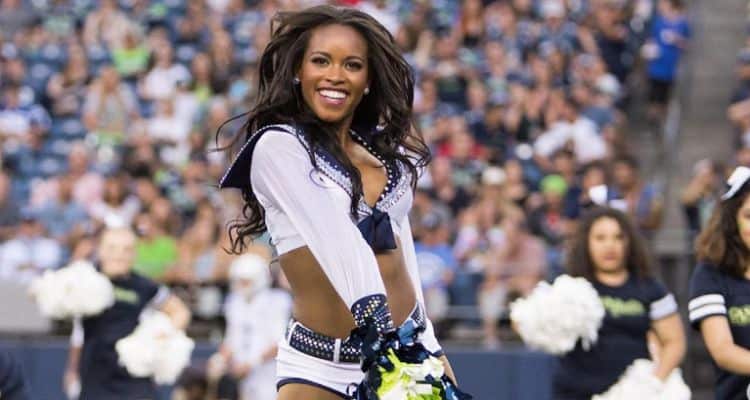 Reality dating shows are a dime a dozen, but there is a new one about to air that is a little different from the rest. The show is called The Courtship, and it features a lovely young woman by the name of Nicole Remy. She's a single gal in her mid-20s who is ready to find love. To find it, she flew all the way to England where she is living on an estate with her own court, her 16 suitors, and everyone is living their life as if they were in the 1800s. They are dressed as if they are from this era, they are living like it, and they are not even permitted to use phones – only pen and paper – and this is nothing like anything you've ever seen. Here is what we know about the new woman whose heart is going to find love with a man who wants to find his own forever.
1. She is Young
Nicole Remy is only 26. She is not quite old enough to have a lot of adult life experience behind her, but she is still old enough to know precisely what she wants and what she thinks will be her future husband. She is happy with this choice, and she is hopeful this particular show will help her find what she is looking for.
2. She Has A Court
This show is unlike any other in that she has a court, and they have to approve of her choices. Her court consists of her own parents, her sister, and her best friend. Her family and her best friend will help her find what she is looking for, and they will not stop until they do find it.
3. She is a Software Engineer
When she's not busy with reality television and finding the love of her life this way, she's busy with things like her day job. She is a software engineer, and she is currently working with an app as someone who codes for a living.
4. She is a College Grad
She's a former college student who earned her degree in sunny California. She was a student at the University of Southern California where she earned her degree, where she made her college memories, and where she was part of the dance team at the school. Dancing is something she has a passion for.
5. She is from Washington
She may have graduated from university in California, but she is actually from a place called Lakewood, which is located in Washington State. She is a Pacific Northwesterner, and she is very proud of her heritage and the area where she grew up.
6. She is a Sea Gal
Following her college years and prior to her time as a software engineer, she was a Sea Gal. If you've never heard of them, you don't seem like you'd be a Seattle Seahawks fan. She was a dancer for the Seahawks, though she is no longer a dancer. She left for various reasons, and we think one of them might have something to do with reality television.
7. She Was Cast for the Bachelor
Did you know she was cast to be part of Matt James' season of The Bachelor? She was, but you don't remember her from the show because she did not appear. We are unsure why she did not appear on the show despite being cast, but she is thankful that it did not work out in her favor.
8. She is a Hopeless Romantic
If you need to know one thing about her, it's that she is a hopeless romantic. She is looking for love with all of the necessary items such as hopeless romanticism. She wants to find someone who is loving her for her, who is happy with her, who goes out of his way to court her, and who is real and genuine.
9. She is Looking for Meaningful Connections
Men not looking or a meaningful connection need not apply. She's not interested in you if you are not interested in something deeper and more long-term than a quick Instagram follower gain and your 15 minutes of fame. Who can blame her?
10. She's Ready to Settle Down
What she is looking for right now is her life partner. She's not in this to see if she can find a man for now or for a good time. She wants someone who is serious enough about her and their future together that they will have what it takes to make it work long-term.BachelorBachelor