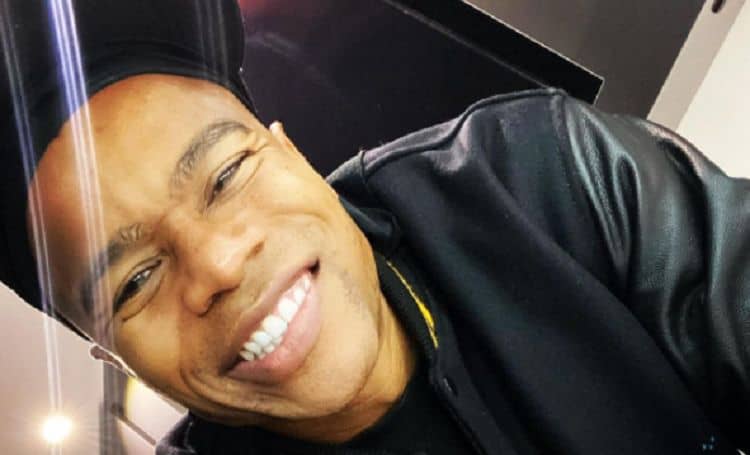 In the 20 years since making his on-screen debut, Marque Richardson has made it clear that he was born to be a star. Over the course of his career, he has been a part of several successful projects including True Blood and Dear White People (the show and the movie). Most recently, he has gotten attention for his role in the series Tell Me Your Secrets and Genius. His ability to play a variety of characters across multiple genres means that there are endless possibilities for his career. He's already accomplished a lot of great things, but the future is looking even brighter for Marque. Keep reading to learn 10 things you didn't know about Marque Richardson.
1. He Started Acting As A Child
Most four-year-olds only have two things on their minds: snack time and nap time. Marque, however, wasn't your average four-year-old. At that age, he was starting his professional acting career by appearing in commercials. It didn't take people long to see that he had some serious potential.
2. He Is A USC Alum
Despite the fact that Marque has been acting for most of his life, he decided that he wanted to study something completely different when he went to college. He attended the University of Southern California on a full scholarship from the Bill and Melinda Gates Foundation. He graduated with bachelor's degrees in public planning, business, and public policy.
3. He Has Behind The Scenes Experience
Marque has spent the bulk of his time in the entertainment industry focused on acting, but that isn't the only part of the process that he enjoys. In 2011, he wrote, directed, and produced a short film titled The Exam. He has also produced two other short film projects.
4. He Loved Working With Barry Jenkins
Marque has gotten to work with lots of talented people throughout the years, and one of them is critically acclaimed director, Barry Jenkins. When asked what it was like to work with Jenkins, Marque told Teen Vogue, "Barry is phe-nom-en-al. He is so smooth, so kind, so specific about what he wants….I love Barry."
5. He Interened For Will Smith
Although his college studies weren't focused on the arts, Marque always knew that he wanted to continue his career in the entertainment industry. After graduating from USC, Marque went on to intern at Will Smith's production company, Overbrook Entertainment.
6. He Is A Tap Dancer
The more you learn about Marque, the more it starts to seem like there isn't anything he can't do. In addition to his acting and behind-the-scenes work, he is also a very talented dancer. He was trained in tap and has performed for many years. His IMDB bio even says that he won awards for his tap dancing, but we weren't able to find any information on any specific recognition he's received.
7. He Is A Private Person
If you were hoping to find out lots of personal details about Marques' life, you're out of luck. Even after spending so much time in the industry, he has never bought into the part of celebrity culture that involves sharing every detail with the world. Instead, it appears that he likes to keep the attention he gets focused on his career.
8. He Loves Giving Back To The Community
Marque is the kind of person who doesn't intend to forget where he came from. He's all about helping those around him and he is a big believer in the importance of volunteering and giving back to the community. He has collaborated with well-established charity organizations such as Habitat for Humanity to help give back to those in need.
9. He Is Engaged
Sorry to all of the people out there who were hoping that Marques is single. Not only is he in a relationship, but he's engaged. His fiance is actress Tiffany Boone. Tiffany originally rose to popularity thanks to her role as Jerricka in the Showtime series The Chi. She then cemented her place in the industry when she played the young version of Mia Warren in the Hulu miniseries Little Fires Everywhere.
10. He Loves Food
People who work in the entertainment industry often face a lot of pressure to look a certain way. This often leads people to be embarrassed when their eating habits don't always align with what people consider healthy. There's no shame in Marques' game, though. During an interview with AALBC, Marque said, " I am a fatty, I love eating food, if I could eat, sleep and watch bad horror movies all day, I would."
Tell us what's wrong with this post? How could we improve it? :)
Let us improve this post!