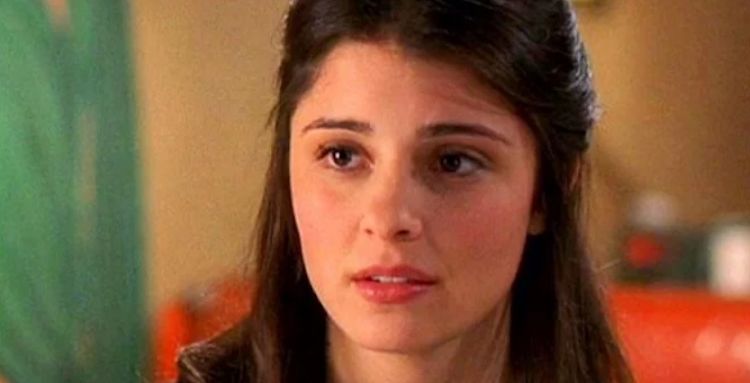 Shiri Appleby was born to be an actress. From an early age, she showed the world that she was destined to be a star and she's been shining ever since. From movies to TV shows, Shiri has shown that she can do a little bit of everything. Over the course of her career, Shiri has built an impressive resume that now includes nearly 100 acting credits and she's nowhere near finished yet. Some of her best-known roles include TV shows like Roswell and UnREAL. Any time you see Shiri's name attached to a project, you can trust that she's going to put on a memorable performance. Continue reading to learn 10 things you didn't know about Shiri Appleby.
1. She Is Jewish
Shiri was born and raised in Los Angeles. Both of her parents are Jewish although her mother was born in Israel and her father was born in the United States. Although she was raised in the faith, it's unclear whether religion continues to play a major role in her adult life.
2. She Is A Wife And Mother
From the outside looking in, it's easy to think that Shiri's work is the most important thing in her life. In reality, however, nothing means more to her than family. She has been married to chef Jon Shook since 2013. The couple now has two children together. When she isn't working, she loves spending as much time with her family as she can.
3. She Was An English Major
Since Shiri began her acting career at an early age, she decided that she wanted to experience something a little different by the time she was ready to go to college. Shiri went to the University of Southern California from 1998 to 1999 where she studied English. However, she left early due to new acting opportunities. In 2010, she returned to school and earned a degree in psychology from the University of Phoenix.
4. She Has Behind The Scenes Experience
Most people know Shiri best for the work she's done in front of the camera, but she's also found a lot of success on the other side of the camera. She is a talented director and producer who has worked on several successful projects. Most notably, she's directed episodes of shows such as New Amsterdam, Grown-ish, Roswell, New Mexico, and UnREAL.
5. She Loves Spending Time Outdoors
Just because Shiri has been in the entertainment industry for most of her life doesn't mean that she's totally Hollywood. She still loves the simple things in life which include spending time out in nature. She loves doing things like going hiking, biking, and hanging out by the water.
6. She Started Her Career With A Cereal Commercial
Shiri was just three years old when she began her professional acting career. Her first gig was in a commercial for Raisen Bran, but the advertisement never aired. She continued to land roles in commercials for internationally known brands including Cheerios and M&Ms.
7. She Was Afraid Of Dogs
If you've been following Shiri's career over the years, you may have noticed that she has a scar on her forehead. The mark is actually a result of a dog bite which she got from a neighbor's dog when she was young. The incident resulted in her developing a strong fear of dogs which she has since overcome. That said, she still seems to be more of a cat person.
8. She Loves To Travel
Traveling is one of the most memorable things a person can do. Thanks to all of the success Shiri has had over the years, she's gotten the opportunity to travel to places all over the world. Some of the countries she's been to include Italy, Mexico, and Canada.
9. She Worked With A Coach Before Every Episode of UnREAL
While it's clear that Shiri is incredibly talented, she is the type of actress who has never stopped working to improve her skills. An article from Vulture mentioned, that Shiri worked with a "coach before every episode of UnREAL to work through all the nuances of Rachel's scenes".
10. She Auditioned For Several Characters In Roswell
Playing Liz Parker in Roswell is easily one of Shiri's best-known roles. What many people don't realize, however, is that she actually auditioned for all three of the female roles on the show before finally being cast as Liz. At the time, it was probably a bummer not to get the other roles she auditioned for, but I think we can all agree that her being cast as Liz was the best possible outcome.Roswell, New Mexico
Tell us what's wrong with this post? How could we improve it? :)
Let us improve this post!