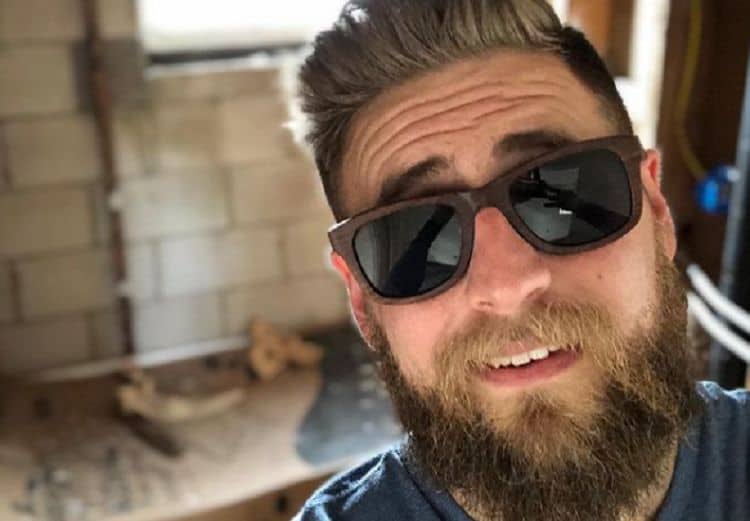 The thing about Justin Stamper is that real estate is his business – and it has always been his business. There isn't a time in his adult life when he was not busy flipping homes and making things work with his real estate business. He began when he was only 19, and he's only gotten better at his job since. He's one of the stars of A&E's "Zombie House Flipping," alongside his lovely partner in crime – Ashlee Casserly, and the two have created a real estate empire in Florida. He is proud of what he's accomplished over the years, and he is not going to slow down until he's reached the pinnacle of his success. Here is everything you should know about the real estate professional and reality television star.
1. He Started Flipping at 19
When he was only 19, he bought his first house to flip. It was his family's own foreclosure, and he was able to take it, fix it up, and sell it for a profit. Perhaps he did know in advance he would do this for a living, and perhaps he had no idea what this would turn into. Either way, it did work for him.
2. He Did the Auction Thing
Following the flip and sale of his first house – his family's house – he made the choice to do big things. He would stand on the steps of the local courthouse and pick up auction houses to flip. This is an exciting and sometimes dangerous game to play. You don't get to see the houses in person. You don't know what you're getting into, and you don't know what condition a home might be in prior to you taking over ownership.
3. He Owns a Company
Now that he's a bit older and a bit more experienced with his own life, he's taken it upon himself to do things that are even bigger. He's now a business owner. He co-owns his own business with his partner in crime. They own the Blueprint Real Estate Group. They are located in Orlando, Florida, where he has lived his entire life.
4. He is a Dog Man
He's got a dog that is his best friend and most trusted companion. He's got a chocolate lab whose name is Marley, and Marley is his everything. This is a dog that he's had for many years, and they go back a long way. Their bond is unbreakable.
5. He's into Good Drinks
In his free time, he's into having a few quality cocktails. He loves a good whiskey, to start. He also loves good craft beer, and he can be found sipping them all over the area looking for the next big thing. He's into the simple things in life, and we feel that.
6. He Likes his Music
We don't know what kind of music he likes, but we do know that he is that guy who has it turned up just a little bit too loud at times. He doesn't always realize it's loud, but he also does not mind when it is. He loves it. It is his thing.
7. He Admires People Who Are Themselves
When a person is 100 percent their true authentic self, he is super into that. He is not someone who is going to easily find that he can do that, and he struggles with it. It's why he admires those who are themselves all the time no matter what. He's not wrong. It is not easy, and it is not something that he is always good at doing because it is so difficult.
8. He Loves Conversations with Strangers
He's a man who loves good conversation, and he doesn't mind when the conversation is with a total stranger. Stamper is fascinated with getting to know the world, talking to those whose stories he's unfamiliar with, and getting to know the world. He is very much into talking about how wonderful life is, too. It's an amazing quality.
9. He Owns a Restaurant
In addition to his life as a realtor, he also owns a restaurant. It's called Johnny's Tap House Grill, and he knows up close just how much is going on in the restaurant world. He works hard in everything he does, but it's a true story that opening a restaurant is one of the most difficult and most challenging jobs anyone will do.
10. He is NOT Married to His Costar
There is an abundance of misinformation on the internet about his own relationship status at the moment. Fans are hardcore into believing that he is the man married to Ashlee Casserly – the woman with whom he owns a real estate business and stars on television – and that he is the father of her children. However, he is not. They are great friends, partners, and very happy to have the time together that they do have, but he is not married to Casserly. In, fact, we don't know if she is even married, but we do know that her children have a father whose name is Greg, and she features photos of him in her 'family' photos regularly on Instagram.
Tell us what's wrong with this post? How could we improve it? :)
Let us improve this post!