Matthew McConaughey is one of the greatest actors of his generation. Even though he started out his career as a go-to actor for romantic comedies, he's successfully transitioned into bigger, more serious roles. He's now an Academy Award-winning actor with an incredibly impressive portfolio of movies and TV shows.
McConaughey is most known for his Oscar-winning role in Dallas Buyers Club, but also for other astonishing performances such as True Detective, How to Lose a Guy in 10 Days, A Time to Kill, The Wolf of Wall Street, Dazed and Confused, etc. He steals the show wherever he appears, primarily due to his incredible talent and remarkable presence. So, here are nine facts you probably didn't know about Matthew McConaughey.
1. Matthew McConaughey is a Published Book Author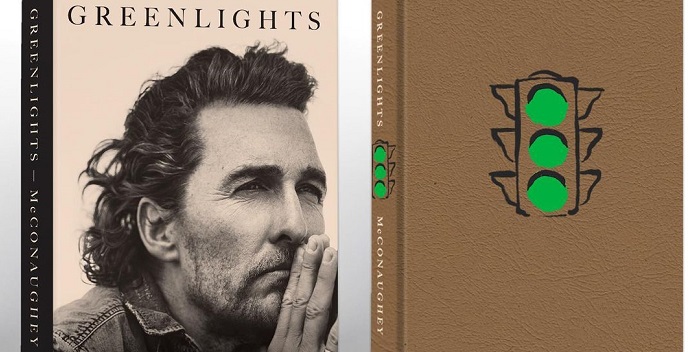 McConaughey is not just a spectacular actor. He's also a published book author. He wrote two books, a picture book called Just Because and a memoir called Greenlights. Greenlights is his first true writing accomplishment, as it's a deep self-reflection and a trip down memory lane for the talented actor. One of the most interesting things about the book is that McConaughey spent 52 days in isolation to focus on his craft. He exiled himself to the desert to write this incredible piece of art, where he included parts of his old diaries and journals. He described the autobiography as a collection of "stories, prayers, poems, people and places and a whole bunch of bumper stickers."
2. He Wanted to Become a Lawyer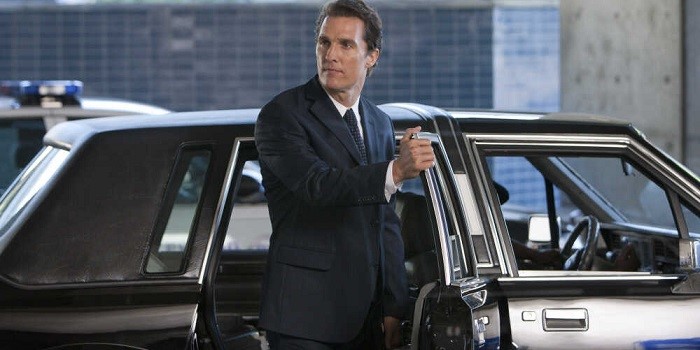 McConaughey played a lawyer in the critically acclaimed movie Lincoln Lawyer. To make things more interesting, the actor actually dreamt of becoming a professional lawyer when he was younger. He even went to the University of Texas to become a defense attorney, but life had other plans, and he switched over to acting later on.
3. Matthew McConaughey is a Film Professor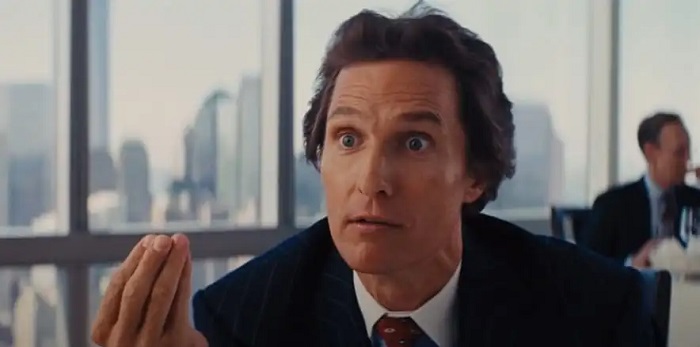 One of the most interesting facts about Matthew McConaughey is that he's currently a professor at the University of Texas. He started out as a visiting instructor but then became a regular professor of filmmaking. He's really passionate about his job. He said, "It's the class I wish I would have had when I was in film school. The elements of truth and genuine joy for the process are timeless. That will always be our classroom focus."
4. He Made One of the Most Successful Career Shifts in Hollywood History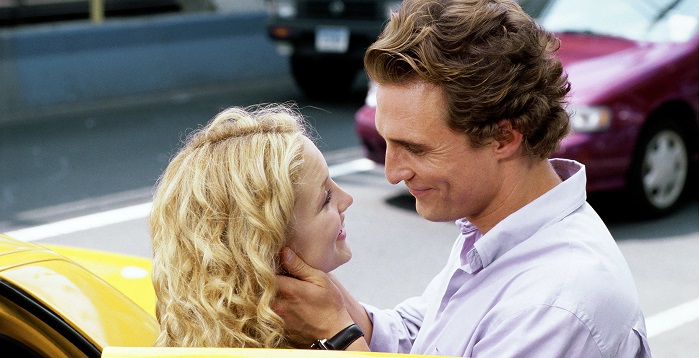 One of the most remarkable facts about Matthew McConaughey's career is how he managed to turn things around for himself. McConaughey went from being a regular leading man in romantic comedies to winning an Oscar and becoming one of the most respected actors in the business. His career transition went down in history as one of the greatest of all time. His portrayal of a real-life person and an AIDS patient in Dallas Buyers Club took the world by storm and cemented Matthew McConaughey's legacy.
5. He is Married to Camilla Alves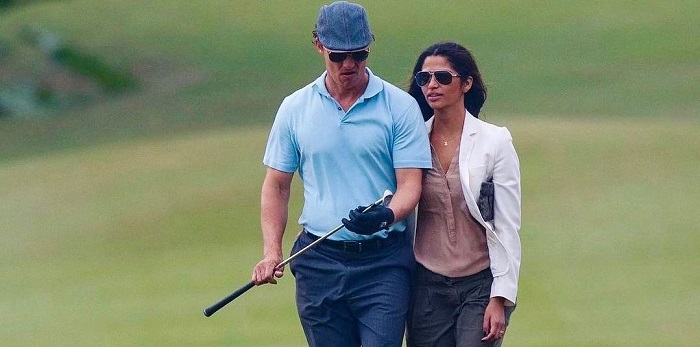 McConaughey is married to the Brazilian model and designer Camilla Alves. They met in 2006 and got married in 2012. The couple has three children together and are a picture-perfect family.
6. He Has an Impressive Portfolio of TV Shows and Movies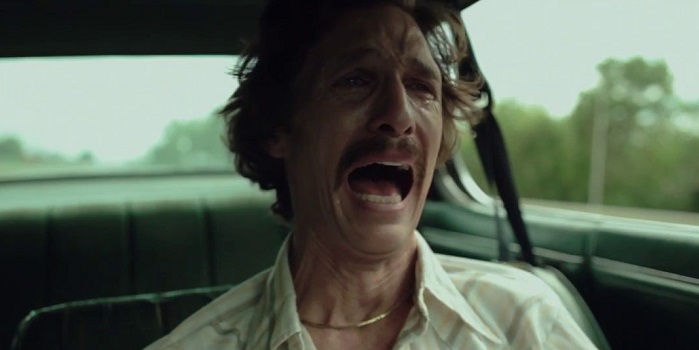 Matthew McConaughey has an out-of-this-world portfolio of movies. His first notable projects were Dazed and Confused, A Time to Kill, Larger than Life, and Amistad. He's become globally recognized as a romantic leading man in movies Wedding Planner, How to Lose a Guy in 10 Days, and the adventure movie Sahara. But then came his most significant roles, such as Dallas Buyers Club, True Detective, Wolf of Wall Street, and Interstellar. His other popular projects include Magic Mike, The Gentlemen, Kubo and the Two Strings, Sing, and many more.
7. He Made His Film Debut With Dazed and Confused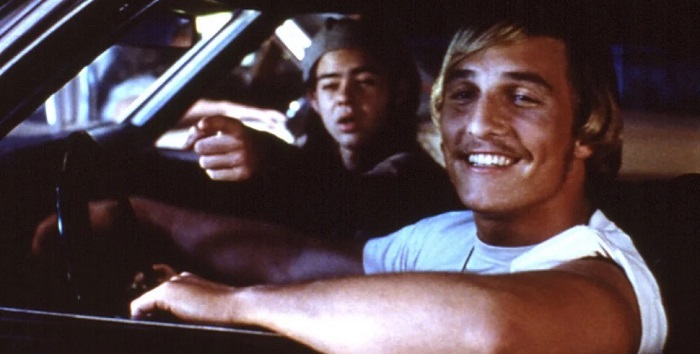 McConaughey got his big break in the 1993 coming-of-age comedy Dazed and Confused, directed by Richard Linklater. He played the chilled-out high-school graduate named Wooderson, and even though it wasn't such a big role, he managed to steal the show anyway. It was the foundation for the rest of his career, making it a crucial role for McConaughey.
8. Matthew McConaughey Almost Starred in Titanic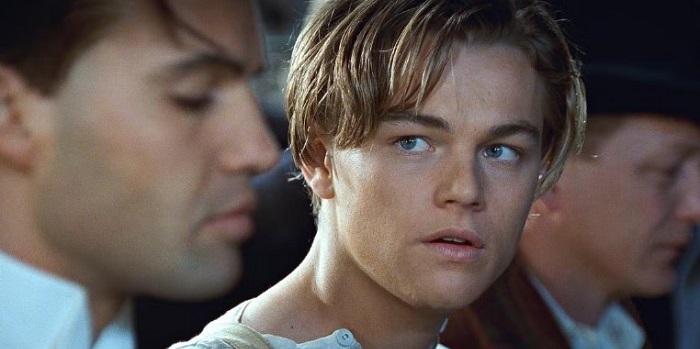 One of the lesser-known facts about Matthew McConaughey is that his career almost took another turn. He almost played the leading man in the iconic James Cameron movie Titanic. He even auditioned alongside Kate Winslet but was never offered the role. "I asked Cameron about this because the gossip over the years that I heard and would see written about me was that I had the role in Titanic and turned it down. Not factual," he recalls. "I did not get offered that role."
9. He Went Through Intense Preparation for His Oscar-Winning Role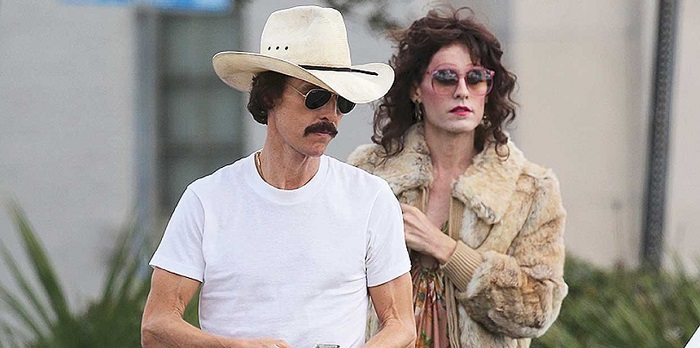 When Dallas Buyer Club was released, it was obvious to everyone that Matthew McConaughey had to lose a bunch of weight for his role as an AIDS patient. As a matter of fact, the actor lost 50 pounds by eating nothing but fish, egg whites, and tapioca pudding. It was an intense preparation, but McConaughey truly gave his all for this Oscar-winning performance.
Tell us what's wrong with this post? How could we improve it? :)
Let us improve this post!