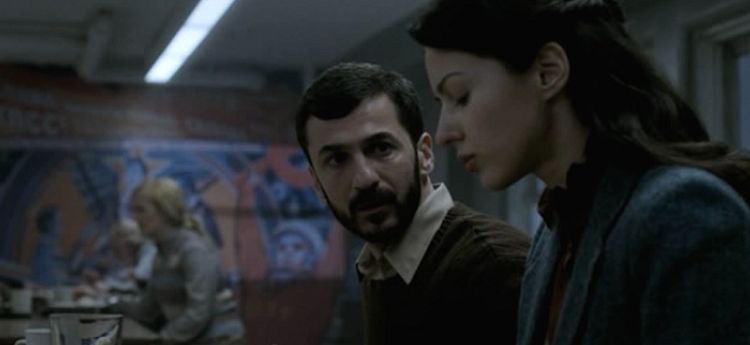 Michael Aronov has the type of acting talent that you simply don't see every day. His ability to authentically bring characters to life is something that has earned him the respect of people all over the world. No matter what kind of project he's working on, you can always trust that Michael is going to approach it with a high level of dedication. He is best known for being on shows like The Blacklist and The Americans. Recently, he has been getting a lot of attention for his role in the new Netflix series Hit & Run. He will also be in an upcoming series called The First Lady although the release date has yet to be announced. Continue reading to learn 10 things you didn't know about Michael Aronov.
1. He Grew Up In Florida
Michael was born in Uzbekistan, but he was raised in Miami. Although Miami is well-known for its beautiful beaches and warm weather, the realities of living there often aren't as glamorous as people would like to think. When Michael was growing up, he ran with a tough crowd and was no stranger to trouble.
2. He's A Tony Award Winner
Not only has Michael found a great deal of success on the screen, but he has also had a very successful theater career. He has been in several stage productions including the Broadway play, Oslo. His role in the play earned him a Tony Award for Best Featured Actor in a Play. He also won a Lucille Lortel Award and an Obie Award for his work in the play.
3. He's A Complex Person
During an interview with Friends We Love, Michael shared that he's always been interested in the polarities that exist within people and he's always felt a strong sense of duality about himself. This feeling has heavily influenced him personally and professionally.
4. He's Not Into Social Media
With all of the success Michael has had over the years, there are probably a lot of people who would love to follow him on social media. Unfortunately, they don't have that option. From what we can tell, he doesn't have any verified social media accounts and it's unclear if he ever has. The fact that he isn't on social media isn't that surprising considering the fact that he's a fairly private person.
5. He Studied At Southern Methodist University
We weren't able to find any information on what inspired Michael to get into acting, but we do know that it was something he was taking very seriously by the time he was a teenager. After high school, he went on to attend Southern Methodist University where he earned a BFA. He also studied acting at the New World School of the Arts.
6. He's A Poet
Acting isn't the only way Michael likes to express himself, he also enjoys writing. While talking to Friends We Love, Michael mentioned that he used to write poetry when he was younger. It's unclear if that's still something he does, but it doesn't appear that he's ever been published.
7. He's Been In Three Law & Order Series
Michael has been a part of many popular TV series over the course of his career, and that includes appearing on three shows within the Law & Order franchise. Michael was in Law & Order (three episodes), Law & Order: SVU (two episodes), and Law & Order: Criminal Intent (one episode).
8. Family Is Important To Him
Michael comes from a very close family and that closeness has continued throughout the years. That being said, Michael is a very private person and he hasn't shared many details about his family or his personal life in general. As far as we know, he has not started a family of his own.
9. He Created A One Man Show
The world may describe Michael as an actor, but he is truly a creator at heart. In 2010, he created and performed a one-man show called Manigma. Although Michael hasn't done any writing for TV or film at this point in his career, it'll be interesting to see if that's something he decides to get into.
10. He Likes Learning New Things
Michael's days as a traditional student may be over, but that doesn't mean he's done learning. Education has always been important to Michael and he's the type of person who has always loved learning new information. This mindset has probably been very helpful to him throughout his career. People who are constantly willing to learn typically don't shy away from opportunities that push them to be better.