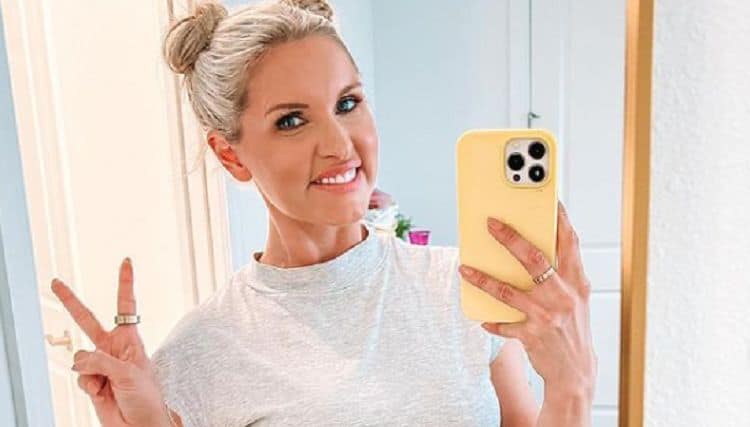 Rebecca Louise isn't just your average health and fitness guru. Her passion for helping others shines through in everything she does and as a result, she has built a massive online following. With hundreds of thousands of followers across multiple platforms, Rebecca has been able to touch the lives of people all over the world. Even if you're not someone who usually enjoys fitness content, you may still be drawn to what Rebecca has to offer. Not only have the last several years been huge for her, but she has a lot of great things she is still excited about sharing with the world. Continue reading to learn 10 things you didn't know about Rebecca Louise.
1. She Is Originally From The UK
Rebecca was born and raised in the United Kingdom, but she relocated to the United States when she was in her early 20s. Once she got to the Los Angeles area, she knew she was exactly where she wanted to be and she's been there ever since. Being in southern California has certainly been beneficial to her brand.
2. She Is A Published Author
The internet isn't the only place that Rebecca loves sharing information. She is also the author of a book titled It Takes Grit: The Go-To Guide to Level Up Your LifeStrengthen, Energize, Elevate, and Conquer which was released in 2020. The book ultimately became a best seller.
3. She Loves Hiking
When most people think about health and fitness, spending hours in the gym is the first thing that comes to mind. However, Rebecca is proof that going to the gym isn't the only way to stay active. She also enjoys spending time outdoors and hiking is one of her favorite things to do. She has gotten the chance to climb some serious mountains and she often shares photos of her experiences on social media.
4. She Is A Podcast Host
In this day and age, being able to do multiple things is one of the keys to success. That is something that Rebecca understands. She has expanded her brand across several platforms, and podcasting is one of them. She is the host of a podcast called It Takes Grit which is available on all major podcast platforms.
5. She Is a Dog Person
Rebecca genuinely loves what she does and she spends a lot of her time working, but when she does get time off you can usually find her spending it with her fur baby. Rebecca is a proud dog person and her dog has made several appearances on her Instagram profile over the years.
6. She Loves to Inspire People
There are lots of health and fitness influencers who mainly use their platforms to document their own fitness journies, but that isn't the case with Rebecca. While she does enjoy sharing glimpses into her journey, she is equally as passionate about inspiring others to know that they can do whatever they put their minds to.
7. She Struggled with an Eating Disorder
Rebecca's relationship with exercise and diet hasn't always been healthy. During an interview with Taylor Magazine, Rebecca said, "when I was a teenager I suffered from an eating disorder, so it's a subject that is very close to me. When I was around 15, I got down to about 86 pounds, but now there has been a real shift to a focus on fitness."
8. She Loves to Travel
Rebecca's platform has allowed her to do lots of cool things over the years. One of those things is traveling. She has gotten the opportunity to visit quite a few countries and she loves the experience of getting to learn about new people and places. There's no doubt that she'll be adding even more destinations to her list in the years to come.
9. She Is A Pilot
Rebecca has always been fascinated by flying. Her love for aviation is actually what brought her to the United States. When she came to the country, it was so that she could take the exam for her pilot's license. She completed the test in Long Beach, California. Eventually, however, she decided that flying wasn't what she was most passionate about.
10. She Loves to Dance
I wasn't exaggerating when I said that Rebecca is good at multiple things. On top of all of the other things she's known for, Rebecca enjoys dancing. In fact, according to her bio, she is a trained dancer. Even though dancing is only something she does for fun, it's a great way for her to express herself and let loose.