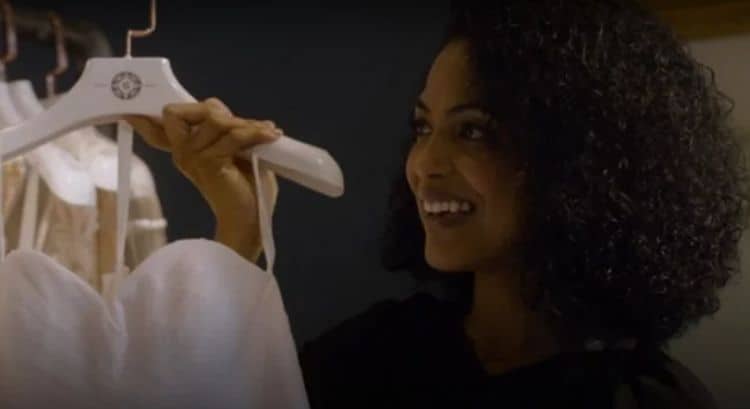 Christina Karis' professional acting journey has been full of ups and downs. Even though she has been in the business for well over a decade, it took a while for things to start taking off for her. However, the last few years have been a time that she will probably never forget. After landing guest and recurring roles in shows like The Walking Dead: World Beyond and The Resident, Christina got a career (and life) changing opportunity when she was cast as Dana Wheatley in Law & Order: Organized Crime. Joining the Law & Order family has allowed her to share her talents with a wide audience. As her star continues to shine, there is also a growing number of people who are very excited to see watch her career grow. Keep reading to learn 10 things you didn't know about Christina Karis.
1. She Comes From a Diverse Background
Christina was born in Ohio to a white mother and a Black father. She spent the first few years of her life in Ohio before moving to Alabama to live with her grandmother after her parents divorced. Both Alabama and Ohio will always have special places in Christina's heart, but she ultimately decided to move to Los Angeles to pursue her dreams.
2. She Has Behind-the-Scenes Experience
At this point in her career, Christina is most widely known for her work as an actress. However, many people don't realize that she has also flexed her creative muscle from the other side of the camera. She made her debut as a writer and producer in 2017 with a short film called Duality. She also produced another short film called Crush in 2019.
3. She Was In An Episode of This Is Us
If you look at Christina's resume you'll likely be surprised by the number of successful projects she's been a part of. While it's true that she hasn't always had the biggest roles, she always makes the most of every opportunity that comes her way. In 2018, she appeared in an episode of the popular series This Is Us.
4. She's a Formally Trained Actress
Christina fell in love with acting at an early age, but when she entered college she planned on following a different path. After enrolling at Alabama State University, Christina decided to major in communications. However, she eventually decided to switch her major to theatre arts. She also has a master's degree in acting.
5. She Is An AKA
Greek letter organizations have played a major role in the Black American community for more than a century. That is something that Christina is proud to be a part of. Christina is a member of Alpha Kappa Alpha Sorority, Inc. The organization has a long list of noteworthy members including Vice President of the United States, Kamala Harris.
6. She Almost Gave Up On Acting
Even though Christina developed an interest in acting when she was young, she wasn't always confident that an acting career was for her. She was even nervous to tell people about her acting dreams out of fear they would judge her. Christina almost let this fear stop her from going after what she wanted. Fortunately, she was able to regroup and go after what she wanted.
7. She's A Proud Mom
Christina is very proud of everything she's accomplished in her career, but nothing means as much to her as motherhood. She is a devoted mother of one and her daughter is her pride and joy. Unfortunately, Christina's daughter is a little too young to realize how cool her mom is.
8. She Values Her Privacy
Despite working in the entertainment industry, Christina isn't someone who likes to live her entire life in the spotlight. In fact, throughout her career, she has chosen to maintain a pretty high level of privacy. She doesn't like sharing personal information and she prefers to keep the focus on her work as an actress.
9. She Has Theater Experience
On top of the impressive on-screen resume she's built, Christina has been involved in several theater productions. According to her resume, some of her stage credits include For Colored Girls… and Steel Magnolias. Now that her TV career is taking off, that is likely where she will focus all of her attention.
10. She Has A Great Sense of Style
Fashion is another one of the ways that Christina likes to express herself, and it's proven to be a great outlet. She doesn't shy away from experimenting with different colors and patterns. Whether she's getting ready to hit the red carpet or she's hanging out with friends, Christina is going to do it with style.