His stellar performance in XO, Kitty, makes it hard to believe Sang Heon Lee is inexperienced in the performing arts. He began nurturing his acting skills back in high school, participating in school plays and taking drama classes. Lee went on to study drama in college before making his professional debut in 2023.
Mostly recognized for his portrayal of Min Ho in XO, Kitty, Sang Heon Lee is still in his budding stage as an actor, but things are already looking up for the South Korean star. He made his debut entrance in an internationally acclaimed project that put his name on the map. As such, his career is expected to pick up steam with more notable projects in the pipeline. Get to know more fascinating facts about Sang Heon Lee and the family he grew up with.
1. Sang Heon Lee Was Born In South Korea But Based In The United States
From his childhood to school and career exploits, Sang Heon Lee has lived in many cities. Lee was born in Seoul, South Korea, on May 21, 1996. Born into a multicultural background, he spent a little part of his childhood in South Korea before moving to Hong Kong with his family. His father's job in the construction industry kept them in Hong Kong throughout Lee's childhood and teenage years. He grew up with an older sister who goes by the stage name Gia Kim.
2. He Made His Acting Debut On XO, Kitty
After majoring in Drama in college, Sang Heon Lee went back to South Korea to serve his country through mandatory military service. After paying his dues, Lee began his career as a model while doing other jobs. He modeled for a year and a half before following his sister's advice to audition for XO, Kitty. Subsequently, Lee submitted his audition tape and got the role that didn't just mark his debut as an actor but became his breakout role.
Sang Heon Lee portrayed Min Ho in XO, Kitty to rave reviews and paved the way for more interesting adventures for him as an actor. Before XO, Kitty introduced him to international audiences, Lee worked as a background character in some projects. He also appeared as a reenactment actor in some documentaries he didn't get credit for. After XO, Kitty season 1, Lee scooped a minor role in Gran Turismo, a biopic starring Hollywood stars like David Harbour, Orlando Bloom, and others. While Gran Turismo is set for an August 11, 2023 release, Lee will reprise his role as Min Ho in XO, Kitty season 2.
3. Sang Heon Lee's Older Sister Plays A Main Character On XO, Kitty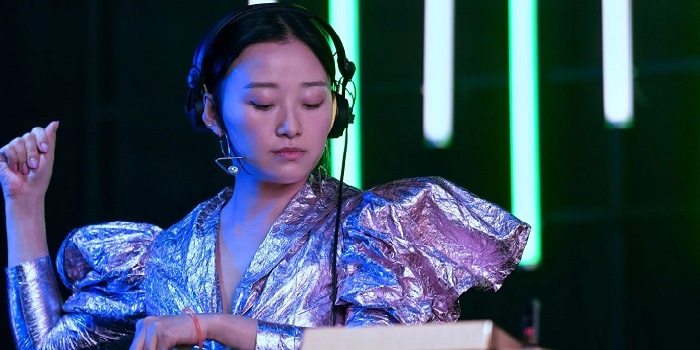 Sang Heon Lee seems pretty close to his sister, and they have done a lot of things together. This includes going to the same school and playing major roles in XO, Kitty. Gia Kim, who plays Yuri in XO, Kitty is Sang Heon Lee's older sister. She uses a stage name, thus their different last names. They went to the same high school and chose the same career path. Like Lee, Gia Kim got her breakthrough on XO, Kitty. Both siblings reside in the United States, where they are pursuing bigger career opportunities.
4. He Studied At The University of Northampton In England
Sang Heon Lee attended an international school in Hong Kong for his high school diploma. He also took drama classes during his high school years to master his craft. The interest he developed in acting led him to enroll to study Drama at the University of Northampton, England, in 2014. Lee graduated with a major in Drama in 2016 and formerly launched his acting career after rendering his two years of compulsory military service to his country.
5. Sang Heon Lee Has Some Interesting Hobbies, Including Cooking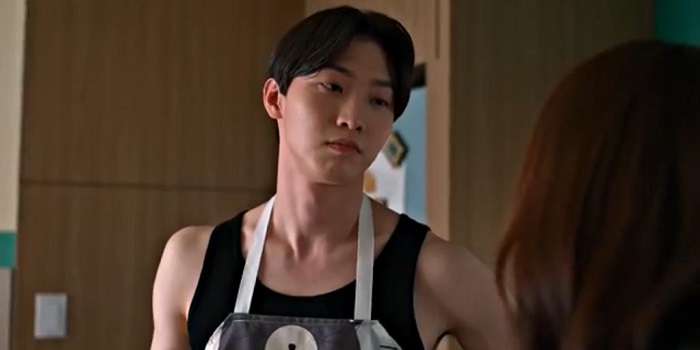 The South Korean actor shares a lot of things in common with his XO, Kitty character, Min Ho. Like Min Ho, Lee loves to cook and is very good at it. He learned how to cook during his days in college by watching the famous Gordon Ramsay on YouTube. As a foreign student in the United Kingdom at the time, he was trying to survive on a budget while eating healthy meals.
As a result, he cooked most of his meals as he continued to perfect his cooking skills. A self-professed foodie, Lee also loves to eat. Other things he has in common with Min Ho include traveling and a value for true friendship. Additionally, Lee is an enthusiastic rock climber with a separate Instagram account dedicated to this hobby of his.