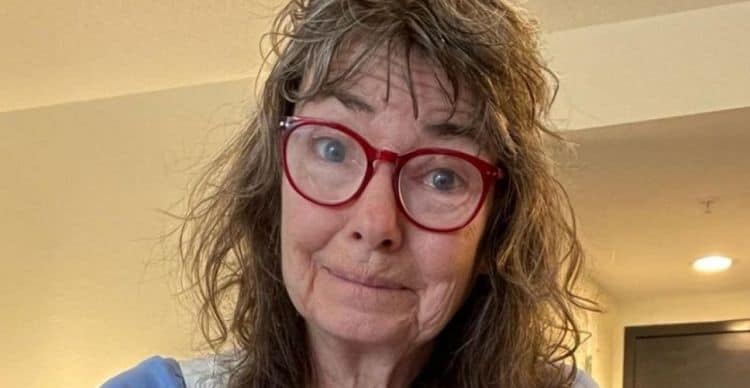 What can we even say about Sister Cindy except that she is a woman with a fascinating life behind her? She is a woman who heads to college campuses alongside her husband, Brother Jed, to preach to young men and women about finding the Lord, and her life is something we don't think you can even make up. Here's what you need to know about this new viral TikTok star you didn't see coming.
1. She's a Christian Preacher
One thing that many people don't expect to find online doing the entire TikTok thing is a woman who is a Christian campus preacher of the Evangelical faith. She's making videos about slut-shaming, and she is doing things that many people might not expect from a woman this age and of her particular career choice, and she may just be the gift that keeps on giving.
2. She's in Her 60s
Speaking of her age, she's a woman in her 60s. We cannot tell you which day of the year to wish her a happy birthday, but we can tell you that as of early May 2022, she's a woman of 63 who has been married a long time, doing this a long time, and focused on her faith for a long time.
3. She's Making Videos
Her fame came when she began making videos of kids on college campuses. She and her husband preach to college kids on school campuses and she found out that there were some kids making some videos which they share both Cindy and her husband during their preaching services on campus. That led her to create an account of her own in March of 2022, and the world is watching.
4. She Went to the University of Florida
What you might want to know about her is that she is a former Florida Gator. It's been about five decades since she was there, but she was a girl who was doing things on campus that she was not well-liked for. She was a bad girl, in her own words, and she wasn't someone who was particularly well-liked as a result.
5. She is Reformed
She says it herself – she is no longer the same girl she was back then. She is a different woman now. She is no longer a college campus bad girl doing things that she would be ashamed of herself for doing right now. In fact, she is a woman doing things that are big in her own life and able to showcase her reformation.
6. She is Asking Her Fans to Do Big Things
It might not seem like a big deal to some, but she is literally asking the girls who follow along on her journey to be a 'ho no mo,' and the entire concept has really caught on. She's been making big changes in her life, and it's showing us just how much she is willing to do things to make sure she can make the world a better place.
7. She Knows How to Influence
She knows how to win the hearts of everyone around her. If she is going to be an effective change in the way young people are living their own lives, she has to be one of them. She has to go to their own platforms and use their own ways to make sure they are listening to her. It might not be the standard way of preaching, but she's got a large audience – and it might be working.
8. She Had a Crazy College Life
While she was at the University of Florida in 1977, she was a journalism major who just so happened to attend one of her current husband's, Brother Jed, own sermons. She found herself interested, but she does say that she went right back to her ways of sexual immortality and partying. She used drugs and drank too much, and she was not her best self. By the time Brother Jed was back more than a year later, he was able to get to her and help her change her ways.
9. Her Husband Wouldn't Have Lunch With Her if She didn't Wear a Skirt
Not just any skirt. It was 1978, and he was there to preach to her and to help her find the Lord. However, when she was willing to listen to him and go on a lunch date with him to preach, he refused. He said he would only go if she wore a modest skirt and top – and he would not make any exceptions to the rule.
10. She Tried to Tempt Brother Jed
She was into him, but he would not give in to the temptation of what she was offering. She had to change her life, follow the Lord, join the church, and then she and Brother Jed fell in love and were married. However, it was not until well after she was Baptized and devoted to the Lord.
Tell us what's wrong with this post? How could we improve it? :)
Let us improve this post!