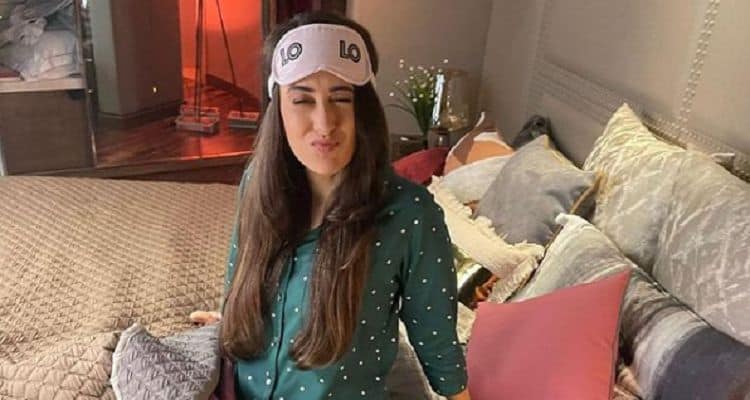 If you're from the United States, you may not be very familiar with the name Karisma Kapoor. However, in her home country of India, and in other parts of the world, she's a very big deal. Karisma has been acting professionally for more than half of her life, and she has covered a lot of ground during that time. Not only has she built a strong resume, but she has earned the respect and admiration of fans and fellow actors alike. After taking a bit of a hiatus, Karisma returned to the screen in 2020 and she is looking forward to continuing to do what she loves for many years to come. Keep reading for 10 things you didn't know about Karisma Kapoor.
1. She Comes from a Family of Actors
Karisma's decision to pursue a career as an actress isn't too surprising considering the fact that she comes from a very creative family. Both of her grandfathers were actors, and her parents decided to follow in their footsteps. On top of that, Karisma also has a younger sister who is an actress.
2. She Took a Break from Acting to Focus on Family
In the mid-2000s, Karisma took a break from acting and lots of people couldn't help but wonder why. According to India.com, Karisma said, "It was out of my choice that I didn't do any film because my kids were very young. It was out of choice that I wanted to be at home with my family and children". However, she always knew that she would eventually return to the screen.
3. She's Won Nearly Two Dozen Awards
Winning awards is something that almost every actor hopes to do. After all, an actor's legacy is typically measured by the number of awards they've won. That being said, it's safe to say that Karisma's legacy has already been cemented. She has won 20 awards throughout her career and she will likely be taking home more in the future.
4. She Loves Fashion
We already know that Karisma loves to express herself through acting, but fashion is another one of her favorite ways to share who she is with the world. She has a great sense of style and she loves getting creative with her looks. Whether she's going to a formal event or just hanging out with friends for the day, Karisma loves to look her best.
5. She's All About Positivity
Even though Karisma has had lots of success over the years, her journey hasn't been without its bumps. However, no matter what kinds of obstacles she's had to face, Karisma has always found ways to keep going and she's done her best to maintain a positive attitude through it all. She also encourages others to see the positives.
6. She Has More than 60 Acting Credits
One of the things that can be stressful about the entertainment industry is the fact that work is never guaranteed. Still, however, Karisma has managed to work fairly consistently throughout her career. According to IMDB, Karisma has 63 on-screen credits. If she decides to start acting full force again, she could easily reach 100 credits in the next few years.
7. She Dropped Out of College
After high school, Karisma went on to attend Sophia College in India. She ultimately decided to leave early because she wanted to focus on her acting career and didn't want to miss any opportunities to make money. It's unclear if she's ever undergone any kind of formal acting training.
8. She Likes to Travel
Anyone who has gotten the chance to do lots of traveling will probably tell you that it's one of the best experiences a person can have. Karisma has been fortunate to do lots of traveling over the years. Some of the places she's visited include Italy and the United States. No matter where she goes, though, India will always be her favorite place.
9. She's a Brand Ambassador
Thanks to all of the success she's had on screen, Karisma has been able to build a large online following that consists of more than 7 million people. That large audience has made her an attractive partner for brands that want to market their products, and she has gotten to work as a brand ambassador.
10. She Feels She Was Treated Unfairly Early in Her Career
When Karisma started her acting career, she felt like people were harder on her than other young stars due to the fact that she came from a famous family. According to an article from Mid Day, she said, "When I first entered the industry, things were made tough for me. I am not saying that I was singled out. I think every star kid has to go through this. Everyone was so unfair to me. Other newcomers were praised for every little achievement, but I was not given an iota of acknowledgement. When it came to me, it was always, 'Okay, she has done well, but what's the big deal about her?' Nobody gave a 17-year-old credit for doing my job reasonably well".