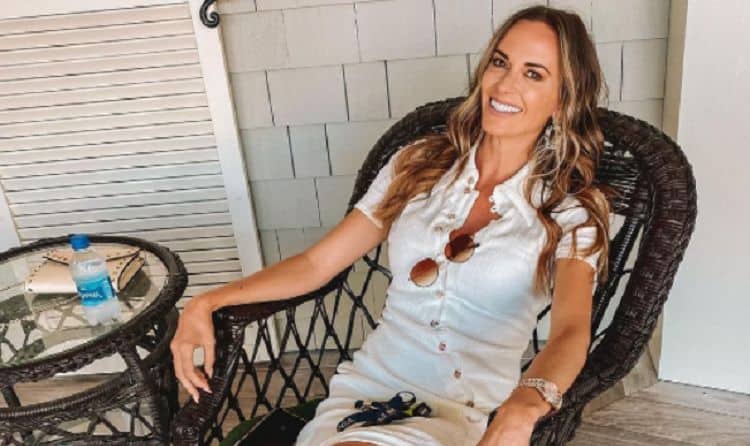 There are some people who are just naturally good at grabbing people's attention, and Jena Sims has always been one of them. Her combination of good looks, talent, and hard work, has allowed her to accomplish a lot of different things over the years. Most people, however, will be familiar with her for the work she's done as an actress. She has made dozens of on-screen appearances over the years and she is best known for her roles in two of the Sharknado movies. While they're certainly not the most serious films, Jena has never been the type to play around when it comes to her craft. Keep reading to learn 10 things you didn't know about Jena Sims.
1. She Is A Georgia Native
Jena Sims is the true definition of a southern belle. She was born and raised in a small town in Georgia called Winder. It was there where she got her start and she remains very proud of her southern roots. These days, she lives between Florida and Los Angeles.
2. She Loves To Travel
Even though Jena is from a small town, she has never had a small-town mindset. She's always been the type of person who wants to get out and see as much of the world as she can. She has been very fortunate to be in a position that has allowed her to see lots of different places. Some of the countries she's visisted include Maldives and the Bahamas.
3. She Was A Pageant Queen
Many people who are familiar with Jena know her best for the work she's done as an actress. However, she actually got her start by doing beauty pageants. In 2004, she was crowned Miss Georgia Junior National Teenager and she went on to compete in several other pageants including Miss Teen USA in 2007.
4. She Started A Non-Profit
Helping those in need is something that Jena has always been passionate about. She is the founder of a non-profit organization called The Pageant of Hope. According to the organization's website, "The Pageant of Hope™ aims to raise awareness and support in giving children and teenagers who face serious challenges the opportunity to shine and be celebrated for who they are. The main takeaway the participants receive is tremendous confidence, self-esteem, and appreciation of their own inner-beauty."
5. She Is A Producer
It's no secret that Jena is a natural when it comes to being on screen. Whenever she steps in front of a camera, she has the ability to captivate viewers. However, that isn't the only thing she's good at. She has recently gotten into behind-the-scenes work as the producer of a TV show called Valet Boys. There's a good chance she'll do more production work in the future.
6. She Works In Real Estate
To say that Jena is a woman of many talents might not be a strong enough phrase to encompass all the things she's done over the years. On top of running a non-profit and working in the entertainment industry, Jena also works in real estate as a co-owner and marketing manager for Beach Blanket House.
7. She Is A Dog Mom
Jena doesn't have any children, and it's unclear if she and her fiance, Brooks Koepka, plan to have any. However, they're getting their parenting on in another way. Jena is a very proud dog mom who loves spending time with (and spoiling) her adorable black lab named Cove.
8. She Loves Krispy Kreme
Jena is very serious about taking care of her body, so most people naturally assume that she doesn't like to indulge in junk food. But that's not exactly true. There's one sweet snack that Jena can never get enough of and that's Krispy Kreme doughnuts. According to the bio on Jena's website, "One of her hidden talents is the ability to eat an entire box of Krispy Kreme doughnuts in one sitting"
9. She Is A Brand Ambassador
Jena has built a solid Instagram following over the last few years that now includes 230,000 followers. Thanks to their engagement, Jena has gotten the chance to partner with several companies. As her following continues to grow, there will probably be even more opportunities.
10. She Loves Fashion
Anybody can put an outfit on, but not everybody can make it look good. Jena is one of the people who can do both. She has always had a great sense of style and a keen eye for fashion. No matter what the occasion is, you can bet that Jena is going to pull up looking good.