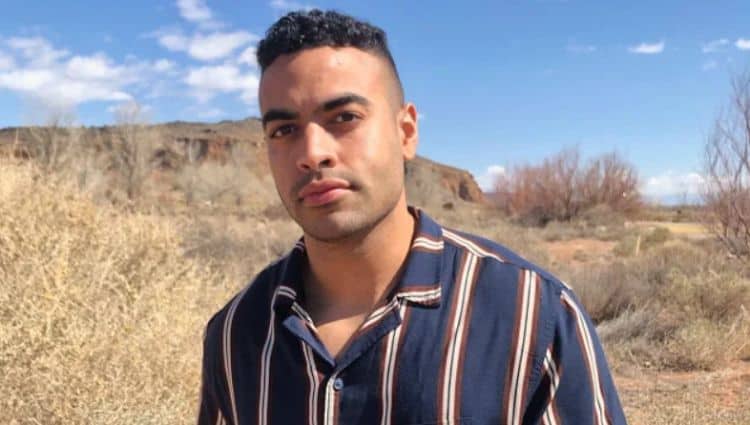 Justin Glaze is handsome, smart, successful, and talented and he's hoping that will be enough to help him get the woman of his dreams. Justin is a contestant on season 17 of The Bachelorette and he's ready to do whatever it takes to get a shot at real love. It goes without saying that he's up against some other equally impressive contestants but he's hoping to form a solid connection with bachelorette Katie Thurston. Some people may think looking for love on national TV isn't the best idea, but it might just end up being the perfect opportunity for Justin to build a long-lasting relationship. Continue reading to learn 10 things you didn't know about Justin Glaze.
1. He Is A Baltimore Native
Justin was born and raised in the Baltimore area, and he still lives there today. He's very proud of his mid-Atlantic roots. This could end up being a challenge if he and Katie end up together. She is originally from the Pacific Northwest and she currently lives in Seattle.
2. He Is An Artist
Katie will likely be very happy to learn that Justin has a creative side. Justin is a very talented artist who specializes in drawing and painting. He especially enjoys drawing portraits. Maybe we'll even get to see him paint a picture of Katie at some point in the season.
3. He Was A College Athlete
Justin is all about keeping himself in good shape, and sports have always played a very important role in his life. Justin attended the University of Maryland Baltimore County where he majored in business technology administration and minored in visual arts. While in college, he was also a member of the track and field team. Although his days as a competitive athlete are over, Justin still likes to keep himself in good shape.
4. He Works In Sales
I wasn't joking when I said that Justin is successful. He has worked very hard over the years and he currently works for a company called T. Rowe Price where he is a sales consultant. He has been with the company for almost five years and he has been working through the ranks.
5. He Loves Giving Back To Others
Justin is the kind of person who really enjoys helping people as much as he can. According to his LinkedIn profile, he has done a good amount of volunteer work over the years. Most notably, he has been volunteering with an organization called Art with a Heart since the summer of 2019. According to the organization's website, "Art with a Heart's mission is to enhance the lives of people in need through visual art."
6. He Is A Private Person
So far, Justin appears to be a very private person. He has an Instagram account, but it doesn't provide much insight into his personal life. However, he will likely start revealing more about himself once the show is over. Typically, contestants on The Bachelorette sign non-disclosure agreements that prevent them from sharing certain kinds of information.
7. The Bachelorette Is His Only TV Experience
Every season, there seems to be at least one person on The Bachelorette (or The Bachelor) who seems to be using the show as a way to get their faces seen on TV. That doesn't seem to be the case with Justin, though. He has no other connections to the entertainment industry and there's nothing to suggest that he's tried to get on other shows in the past.
8. He Likes To Travel
Justin loves experiencing new things, and traveling is one of his favorite ways to do that. After all, traveling is one of the most memorable things a person can do. In his travels, he has gotten to visit places all over the world including Germany, Switzerland, and France. He hopes to add even more stamps to his passport in the future.
9. He Comes From A Close Family
Despite the fact that Justin is very private and there isn't much information about his family, his Instagram posts have suggested that he is very closed to his loved ones. This is a quality that will likely be very attractive to Katie since being family-oriented is something that a lot of people look for in a partner.
10. He Is 26
When it comes to the contestants on The Bachelorette, there's always a wide age range. The group usually includes people in their early 20s all the way to people in their early to mid-30s. Justin Glaze falls right in the middle. Justin is currently 26-years-old which makes him four years younger than Katie. That said, most people would agree that a four-year age gap usually isn't very significant.