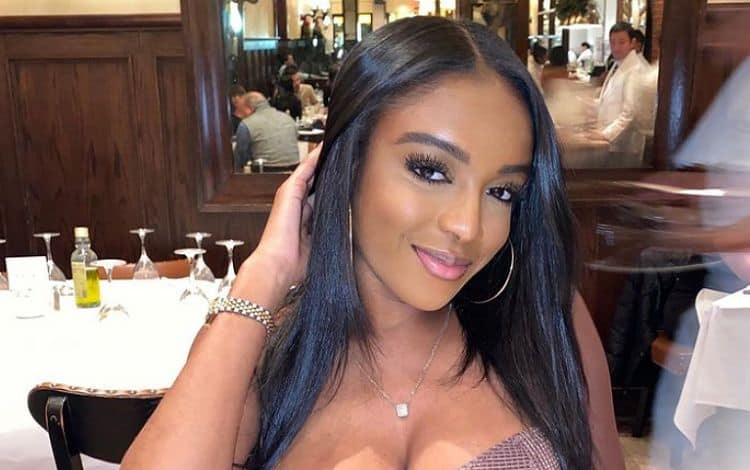 For lots of people, the idea of going on TV and competing for love sounds a little ridiculous. However, for the contestants on The Bachelor, it seems like a great opportunity after trying other dating methods that simply didn't work out. Daria Rose is among the latest women to join the cast and she is hoping to win the final rose from Clayton Echard. While Daria might seem like just another pretty face, she has a lot to offer and she is going to be fierce competition for the rest of the women on the show. Only time will tell if Daria ends up being the one to steal Clayton's heart, but for now, fans are dying to know as much about her as possible. Keep reading to learn 10 things you didn't know about Daria Rose.
1. Her Home Was Destroyed In Hurricane Sandy
When Hurricane Sandy swept through in 2012, it devastated many parts of the northeastern United States. Unfortunately for Daria, she and her family were directly impacted by the storm. The family's home was completely ruined which added extra stress to Daria's sophomore year in high school.
2. She Has An Ivy League Education
Education has always been one of Daria's top priorities, and she has put in lots of hard work to achieve her goals. When she was in high school, she was accepted to seven Ivy League schools. Daria wrote about her experience with Hurricane Sandy for her college essays. She ultimately chose to attend Harvard. She is currently a law student at Yale University in New Haven, Connecticut.
3. She Doesn't Like Sushi
Sushi is loved by people all over the world, but Daria isn't one of them. However, that doesn't mean that she doesn't enjoy trying new foods. Hopefully, Clayton won't come up with any date ideas for Daria that involve sushi, because she probably won't be too happy about that.
4. She Loves To Travel
Daria is a very adventurous person who isn't afraid to step outside of her comfort zone. Traveling is one of her favorite things to do and she has gotten the opportunity to visit lots of places all over the world. Some of the countries she's been to include Spain, England, and Barbados.
5. Family Is Important To Her
At the moment, Daria hasn't revealed much information about her personal life, but it's clear that family is one of the most important things to her. She appears to have close relationships with her loved ones and they are a big part of what motivates her to accomplish all of her goals.
6. She Wants To Become A Children's Book Author
Although there's a very good chance that Daria is going to have a very successful career in the legal field, that isn't the only thing she wants to accomplish. According to her bio for The Bachelor, she also hopes to write a children's book at some point. There's no information on what she wants the book to be about.
7. She's An AKA
Greek letter organizations have been an important part of the Black American community for more than 100 years. Daria is a proud member of Alpha Kappa Alpha Sorority, Inc. which was founded at Howard University in 1913. The sorority has a long list of notable members including the current Vice President of the United States, Kamala Harris.
8. She's Very Stylish
If there's one thing you can always count on Daria to do, it's show up and show out. She loves fashion and she's a natural when it comes to putting together great outfits. No matter what the occasion is, Daria knows exactly which look to serve. She also isn't afraid to experiment with different colors.
9. The Bachelor Is Her First TV Show
Making the decision to do a reality TV show is a big deal, and there are lots of reasons why a person might want that experience. For some, getting in front of the camera is part of a larger goal. However, Daria doesn't appear to be someone who is hoping to use her time on The Bachelor to further a career in the entertainment industry. As far as we know, she has never been on any other TV shows and it doesn't look like she has any interest in doing so.
10. She's Passionate About Women's Rights
Throughout her life, Daria has been inspired by many of the women around her. As a result, Daria is all about women's empowerment. As her platform continues to grow, she will likely use it as a way to spread awareness about issues that impact women.
Tell us what's wrong with this post? How could we improve it? :)
Let us improve this post!