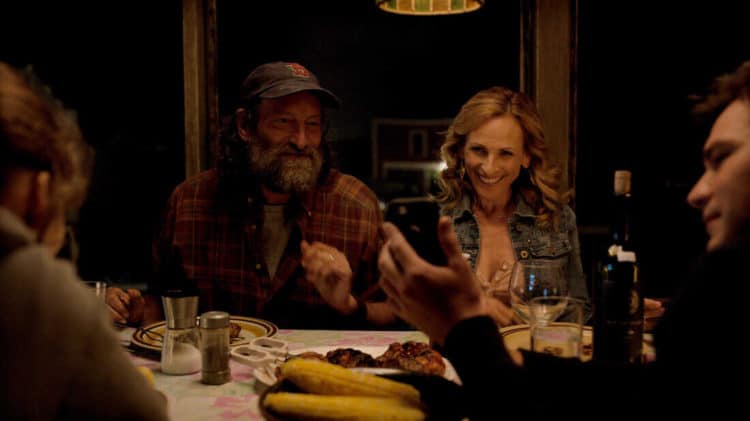 Troy Kotsur didn't grow up thinking he was going to become a famous actor. But as we all know, life has a funny way of working things out. Although Troy was born deaf, he never let that hold him back from going after the things he wants. Not only has his hard work and dedication allowed him to have a successful acting career, but he has also become a major inspiration to countless other deaf people – especially those who want to pursue careers in entertainment. Recently, Troy has been getting a lot of attention for his role in the new Apple TV+ movie CODA and it's yet another example of just how talented he is. Keep reading to learn 10 things you didn't know about Troy Kotsur.
1. He Is From Arizona
Troy was born and raised in Arizona. We weren't able to locate much information about his upbringing or his family. However, we do know that he attended the Phoenix Day School for the Deaf although he graduated from a different school. He then went on to study at Gallaudet University.
2. He's A Big Star Wars Fan
Like lots of actors, Troy can remember the moment when he knew that he wanted to be on a screen one day. In an interview with NPR, Troy said, "What changed my life so much is when I saw Star Wars, the original one, when I was 8 years old. I saw it 28 times. It was so visual, the costumes, it just blew me away. I watched it again and again. And it got me hoping that someday I could make a movie."
3. He Is A Director
All of Troy's fans are aware of the fact that he's a great actor, but some don't know that he's also taken his talents to the other side of the camera. He made his directorial debut in 2013 with a film called No Ordinary Hero: The SuperDeafy Movie. To date, that is his only behind-the-scenes credit.
4. He Is A Family Man
Troy feels fortunate that he's able to make a living doing something he loves, but nothing means more to him than his family. He has been happily married to Deanne Bray since 2001. The couple has one child together. Deanne Bray has also had a successful acting career.
5. He Enjoys Playing The Bad Guy
Troy has gotten the opportunity to play all kinds of characters during his time in the industry, but playing villains is one of the things he enjoys the most. He told NPR, "I like to play villains, then have police officers chase after me, which I did in Criminal Minds".
6. He Likes To Fish
No matter how much a person loves their job, finding the time to do other things is always important. Sometimes it's nice to be able to step away and recharge. Fishing is one of Troy's favorite hobbies and he looks forward to getting out on the water as much as possible.
7. He Believes Deaf Actors Deserve More Opportunities
Although the entertainment industry has gotten much more diverse over the last several years, there are still fewer opportunities for people who don't fall into certain categories. Members of the deaf community often find themselves being overlooked for roles, and Troy is hoping this changes. He knows that there are lots of talented deaf actors out there and he hopes they get opportunities to shine.
8. He Was In The Mandalorian
As a lifelong Star Wars fan, Troy has always dreamed of the day when he could join the franchise. Luckily, that day came in 2019 when he was cast for an episode of The Mandalorian. Even though his role was very small, it was still a dream come true for Troy personally and professionally
9. He Has Theater Experience
Movie and TV roles are what have gotten Troy the most attention, but some people may not realize that his roots are in theater. He has been involved in several plays throughout the years and he is very talented when it comes to lighting up the stage. In fact, the work he did on stage it was opened the doors for him when it comes to his TV roles.
10. He Likes Sports
The arts certainly aren't the only thing that interests Troy. Sports have always had a special place in his heart and he grew up playing basketball and appears to have been a pretty talented player. Troy may not play sports anymore, be he still likes to find ways to keep himself active.deaf