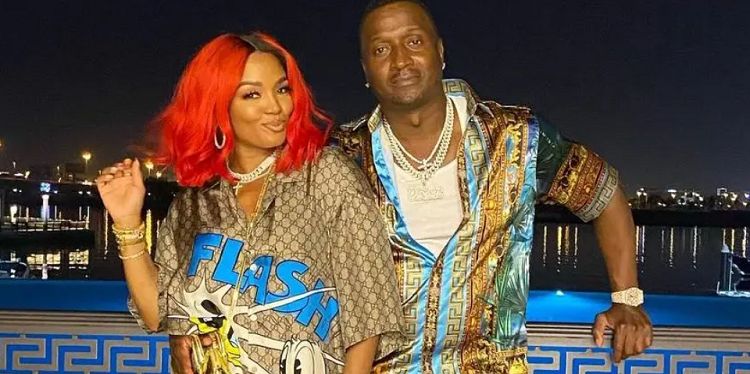 Initially famous for being a rapper, Rasheeda Frost achieved moderate success in the early/mid-2000s. She is probably best known for her singles "Do It", "Got That Good (My Bubble Gum)", and "Marry Me". In recent years, however, she has successfully transitioned into a career as a reality TV star. As a longtime fixture in the Love and Hip Hop franchise, viewers have watched Rasheeda go through lots of ups and downs over the years. It's gotten to the point that many people genuinely feel like they know Rasheeda and her family. In reality, though, there is much more to Rasheeda than what we've all seen on TV. Continue reading to learn 10 things you didn't know about Rasheeda Frost.
1. She's A Lifelong GA Resident
There are lots of people who can't wait to get away from their home state as soon as they can, but Rasheeda has never felt that way. She was born in Decatur, GA and has lived in the Atlanta area for almost all of her life. There's just something about Georgia that she can't get enough of.
2. She's Done Some Acting
When people think of Rasheeda being on TV, Love and Hip Hop is the first thing that comes to mind. However, many people will be surprised to know that reality TV isn't her only on-screen experience. In 2015, she has a guest role in an episode of the TV show Rosewood. It wouldn't be surprising if Rasheeda decided to do more acting in the future.
3. She Loves To Cook
Cooking is usually one of the first things to fall to the wayside when people feel like they're running low on time. After all, ordering food is easier than ever before. Even though Rasheeda's schedule can probably get pretty hectic at times, she still likes to make time to get in the kitchen and cook. She enjoys experimenting with different recipes and she often shares photos and videos of the dishes she makes.
4. She Was In A Group
As a rapper, Rasheeda was most widely known as a solo artist, but she actually started her career as part of a group. Rasheeda was a member of a rap group called Da Kaperz which consisted of three members. Da Kaperz formed in Georgia during the late 1990s. They were signed to Rasheeda's now husband's record label, D-Lo Entertainment.
5. She Started Rapping As a Kid
Music has been a part of Rasheeda's life for almost as long as she can remember. During an interview with Rap Industry, Rasheeda shared that she got into rap at a very early age. After watching music videos and hearing other rappers talk about their lives, she realized that she wanted to tell her story, too.
6. She's A Brand Ambassador
Thanks to the success of Love and Hip Hop, Rasheeda has also become very popular on social media. She currently has more than 10 million followers on Instagram which has made her a very attractive partner for brands looking to market their products. She has gotten several opportunities to get paid to post items on Instagram.
7. She Likes To Stay Active
With as much time as Rasheeda spends in front of the camera, it's no surprise that she always wants to make sure that she looks her best. Exercise is an important part of her regular routine and she always makes it a point to get a good sweat in. Not only does exercise have lots of physical benefits, but it's great for her mental health as well.
8. She Would Love To Work With Andre 3000
Rasheeda has gotten the chance to work with some very big names in hip hop, and there are a few more she would love to add to the list. While talking to Rap Industry, Rasheeda shared that she would love to collaborate with Andre 3000. However, at this point in her career, it doesn't appear that she's focused on putting out new music.
9. She Likes To Travel
Just because Rasheeda has lived in Georgia for her whole life doesn't mean that she hasn't gotten to experience other places. Over the years, Rasheeda has been fortunate to be in a position that has allowed her to see places all over the world. Some of the countries she's been to include Dubai and The Bahamas.
10. She's A Step Mother
If you've ever tuned into Love and Hip Hop, you probably know that Rasheeda is a proud mother of two. However, what some people don't realize is that she's also a stepmother to five children. Her husband, Kirk Frost, has two daughters and three songs from previous relationships.
Tell us what's wrong with this post? How could we improve it? :)
Let us improve this post!