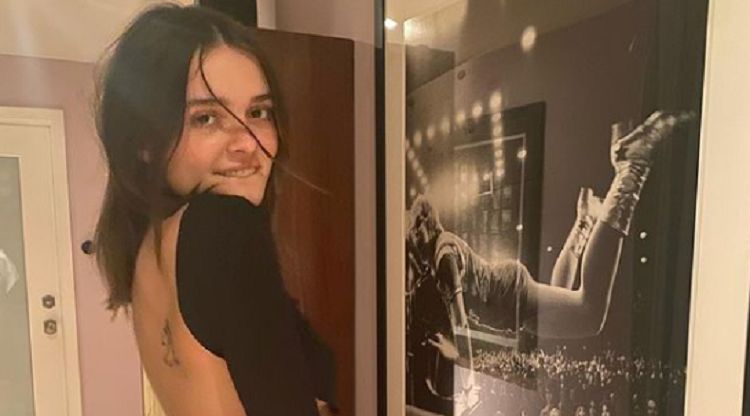 Charlotte Lawrence is still in her early 20s, but she's already well on the way toward making a name for herself. The talented musician has been releasing music for nearly a decade, and she's ready to show the world that she's here to stay. Although she's yet to release a full-length project, Charlotte has put out two EPs and they've definitely helped her generate a buzz. Her sound is unique and familiar at the same time, and her music has resonated with people from a variety of backgrounds. Even though her name may not be widely known yet, that won't be the case for much longer. Keep reading to learn 10 things you didn't know about Charlotte Lawrence.
1. She's a Los Angeles Native
Each year, countless people flock to the Los Angeles area in hopes of starting a career in the entertainment industry. Fortunately for Charlotte, that's one more she's never had to make. She was born and raised in the Los Angeles area and it didn't take long for her to find her way into the spotlight.
2. She Grew Up Playing Sports
At this point in her life, Charlotte is all about performing. However, before her music career took off there was something else that got a good amount of her attention: sports. Charlotte played several sports when she was younger and went on to play basketball and volleyball in high school.
3. She Enjoys Being Near the Water
As someone who is originally from the Los Angeles area, it's probably not much of a surprise that Charlotte loves being by the water. Whether she's simply soaking up some sun by the pool or relaxing near the ocean, being close to water has become a great way for Charlotte to clear her head.
4. She Likes to Travel
Being a rising artist in the music industry comes with lots of perks. However, one of the biggest ones is probably the opportunity to travel. Charlotte has gotten to visit places across the United States and in other parts of the world. No matter where she goes, though, L.A. will always have a special place in her heart.
5. She's a Fairly Private Person
The media is well known for getting involved in people's business, and this can be a very hard thing for people in the entertainment industry to avoid. So far, however, Charlotte has done a good job of separating her personal life from her work. She is very selective about what she shares with the public and that probably isn't going to change.
6. She's Dealt With Anxiety
Mental health is a topic that a lot of people don't feel comfortable discussing. Many fear that they will be judged if they open up about their mental health struggles. Charlotte, however, has used her music as a way to express some of the things she's dealt with including anxiety.
7. She Contracted COVID-19
The COVID-19 virus has affected countless people across the globe, and Charlotte Lawrence is one of them. Charlotte caught the virus fairly early on in the pandemic but she was very fortunate to recover. It doesn't appear that she has any long-lasting siblings.
8. She's a Dog Mom
As far as we can tell, Charlotte does not have any children of her own. However, if you thought that was going to stop her, from getting a taste of motherhood you might want to think twice. She adopted a dog during the pandemic and she has really been enjoying her role as a pet parent.
9. She Isn't Afraid to Get a Little Political
It goes without saying that politics are always a very sensitive subject. As a result, it's one that many people avoid discussing in mixed company. Charlotte, however, isn't shy about letting the world know where she stands when it comes to politics. In an interview with Cosmopolitan in the fall of 2020, Charlotte said, "Our president is a morally corrupt human being. His views—on women's rights, on immigrants, on everything—sadden me. It's been upsetting every day for four years, and I know I don't want to live through four more years of this. But we can't just expect it to go our way. That's why it's so, so important for young people to vote. You can't get what you want unless you step up."
10. She Has a Large Social Media Following
Building a large audience on social media can be instrumental in helping someone pursue a career in the entertainment industry. Charlotte has always gotten that part down to a science. She has 862,000 followers on Instagram and more than 81,000 on TikTok.
Tell us what's wrong with this post? How could we improve it? :)
Let us improve this post!