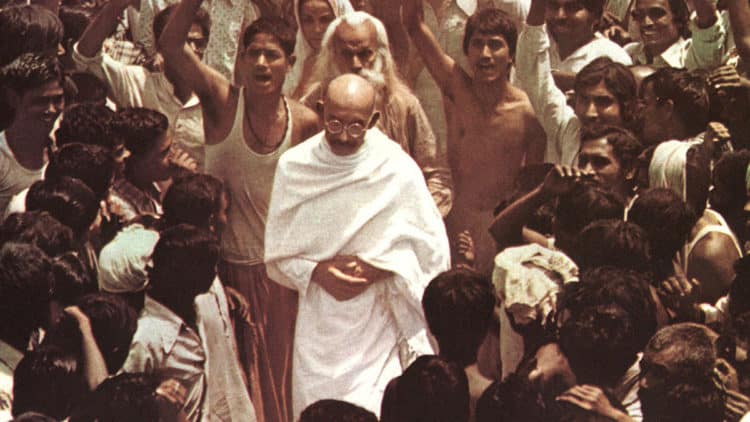 India! Well, we all know by now that there's a lot more to this great nation immersed in traditional glory than just elephants and bearded holy men. And movies have certainly played a massive part in showing the world the many colors that come together to create a nation the world has come to love — Incredible India! While the movies from around the globe are no match to the non-stop churning of movies that Bollywood — the Hollywood namesake in Mumbai, India — boasts of, this list we bring you certainly makes for quite a lavish parade. So, without further ado, let's say Namaste to some of the greatest internationally acclaimed movies to hit the screen with deep insights into the various complexities that make India an enigma in the eyes of the world.
10. Million Dollar Arm
The life and blood of a nation that shuts down every time there is a match being played, cricket is more than just a sport in India. It is a religion. Cricket can unite enemies and divide families, make villains out of heroes with just the drop of a catch, and change the fortunes of players with only a swing of the bat. And although it is funny that so few international movies have tried to capture the essence of this cricket-crazy nation's obsession with the game, we are glad the movie Million Dollar Arm at least came close! Directed by Craig Gillespie, this one finds its way into our list for the different take it has on the otherwise worn-out plot of a sports agent looking for glorious talent in unknown corners of the sports world. This time around, J B Bernstein, played by the versatile and dashing Jon Hamm, reaches India in the hope of transforming some of the famed fast bowlers of the land into first-class baseball pitchers. Thus begins the telling of the saga that eventually saw the real-life Rinku Singh and Dinesh Patel join the Pittsburgh Pirates as the first Indians to make it into a Major League team. Rinku's 136-mph pitch even saw him winning the Million Dollar Arm Trophy. A quirky tale of grit and determination, this one is a must-watch for those who love baseball, cricket, or just about anything sports!
9. A Passage to India
Yet another masterpiece from David Lean, the maker of other evergreen classics such as Lawrence of Arabia and The Bridge on the River Kwai, A Passage to India is based on the book by the same name, written by E M Forster. This was Lean's final film. Set in the fictional Indian city of Chandrapore, the film uses the canvas of a troubled subcontinent as the tumultuous yet gripping backdrop of the story. An accusation of attempted rape gives further rise to already simmering tensions between the British and the natives and testing the bonds of friends belonging to very different backgrounds. It paints a gripping picture and speaks of the courage of both, a young Indian man who finds himself surrounded by the atrocities of the enemy, and a young English woman suffering physical and mental trauma in a foreign land. Rewarded with 11 Academy Award nominations, A Passage to India went on to win Oscars for Best Supporting Actress (Peggy Ashcroft) and Best Original Score (Maurice Jarre).
8. Eat Pray Love
The beautiful and talented Julia Roberts leads the way in this romantic drama that has the female protagonist eating in Italy, praying in India, and loving in Indonesia. Quite a trip around the world indeed! Directed by Ryan Murphy and making headlines for grossing more than $200 million in box office collections worldwide, despite not quite hitting it off with critics, the movie offers a fleeting yet deep glimpse into the many experiences that India offers. While there are many who turn to India to find their true spiritual selves, only a few find it in them to traverse the length and breadth of the country to truly experience all that it has to offer. With Julia Roberts joining the legion of Hollywood and international celebrities enamored by everything India, Eat Pray Love made headlines for more reasons than one.
And for those who thought the traditional Indian sari could only be worn with elegance by the country's women, one look at how stunning and elegant Julia Roberts looks in the sari throughout this Indian wedding sequence in the movie will tell you otherwise.
7. The Darjeeling Unlimited
Owen Wilson, Adrien Brody, and Jason Schwartzman. If you think this list of cast members is impressive, wait till you watch the movie these brilliant actors played a role in together. a comedy-drama based on a series of mishappenings in India, The Darjeeling Unlimited takes viewers through the winding streets of a nation where it is as easy to get lost as it is to find oneself. A tale of three brothers who haven't seen each other since their father's funeral a year ago, this one explores the hidden vibes in familial relationships and couples it perfectly with the intricate twists and turns one can only experience while traveling the Indian subcontinent. Direct by Wes Anderson, this 2007 US film wrapped up most of its shooting schedules in the scenic locales of the state of Rajasthan, the desert state of India, with only a sprinkling of scenes shot in Long Island City. If the workings of this unusual combination of an American comedy-drama set against an Indian backdrop is any indication, Hollywood should certainly draw more inspiration and make more of these!
6. Victoria & Abdul
If off the beaten path is what you're aiming for on a quiet evening by the fire, there's no better comedy-drama to keep you company than the quirky and scandalous Victoria & Abdul. Based on the book, Victoria & Abdul: The True Story of the Queen's Closest Confidant, this offbeat drama, led by the marvelous Judi Dench and the talented Indian actor Ali Fazal, brings to the fore one of the most essential lessons one can learn from life — true friendship goes beyond caste, color, age, creed, religion, and nationality, and in this particular case, even the rules of monarchy! Directed by Stephen Frears, the storyline follows the unique event of a common functionary from India who was chosen to travel all the way to Britain and present a commemorative coin to Queen Victoria. Striking a surprising but genuine friendship, the odd duo then goes on to question several thoughtless and even humorous norms associated with the crown of England. A movie based on one of the most unconventional relationships to scandalize the British monarchy, this one is a must-watch for simply covering a story that is unique in every way. More than anything else, it tells you how endearing the people of India can be. After all, winning over the loyalty and friendship of a queen is no small feat!
5. Lion
Yet another brilliant piece of work led by the acting prowess of Dev Patel, Lion is an emotionally charged journey that sends you hurtling into the depths of despair and then saves you from sinking further by offering little else than a few glimmers of hope. Depicting a son's struggle of being torn between his love and yearning between the two lives he has touched pulls at your heartstrings from the very first scene. And the struggles of two loving mothers — one waiting endlessly for her lost son and the other, hoping she wouldn't lose the son she has raised — pull you even deeper into an already gripping storyline. Directed by Garth Davis, the movie offers audiences a brilliant cast led by Patel and backed up with heart-wrenching performances from Nicole Kidman and Priyanka Bose. Add to it the young but talented forms of Sunny Pawar and Abhishek Barate, and you have a lost and found story that is anything but run of the mill. Drenched in vivid emotions ranging from despair to guilt and then hope and salvation, this one explores all the hues of how one's past can weigh heavy on one's mind no matter how blessed the present may be. Haunting and exhilarating at the same time, this one's a must-watch for those who can handle a story interspersed with melancholy and hope.
4. Salaam Bombay!
A raw, bold, and an in-the-face salute to the undying spirit of erstwhile Bombay — the world knows this city by the name Mumbai now — Salaam Bombay! is as real as the city itself. Unapologetically loud, and at the same time, too beautiful to pass by without falling in love, the movie offers viewers a glimpse into the underbelly of a city that is as dark and shallow as it is glamorous and fiery. Directed by the famed Mira Nair and backed up by brilliant portrayals from India's finest stage actors such as Nana Patekar, Irrfan Khan, Raghubir Yadav, Shafiz Sayed, and Anita Kanwar, the movie takes the audience through a saga that has every human emotion woven into it. At the end of it all, you know you can hate the city or love it, but you can certainly never walk by it without peeking in to see how so many colors can be painted onto a single canvas. The film rightfully earned nominations at the Academy Awards, the Golden Globes, and the British Academy Film Awards.
3. Gandhi
A lot has been written about the Indian freedom struggle and how the nation wept and bled before the British finally left the country. If you know all this, you probably know just how Mohandas Karamchand Gandhi, the man we all have come to know as Mahatma Gandhi, played an instrumental role in this quest for freedom. Well, if you want it all in a nutshell — and a beautifully crafted one at that — all you have to do is watch the masterpiece that is Gandhi. Directed by Richard Attenborough, this 1982 classic is more than just a lesson in history. It is an aesthetically directed feature film that depicts the struggles of not just one man but an entire nation. A captivating, and even more importantly, convincing performance by Ben Kingsley saw the movie take the audience through the rugged lives of the Indian populace, struggling to find a destiny filled with hope and free from British rule. The underlining theme of non-violence impressed an audience that saw how only a frail man dressed in little else than loincloth forced an empire to heed to his countrymen's demands.
2. Life of Pi
With towering performances by the late Irrfan Khan, who portrayed the role of an adult Pi Patel, and Suraj Sharma, matching the skills of stalwarts with his portrayal of a younger Pi, Life of Pi was magical in every sense of the word. Opening a window to a whole new world filled with awe and despair in equal measures, this at times wise and at times playful extravaganza proved to be a hit with international audiences. Directed by Ang Lee, the cinematography of this visual masterpiece was exquisite and magical in every way and did complete justice to the fame and awards it garnered. With hidden messages and philosophies in every sequence, the film reveals something new every time you watch it. The unfolding drama onscreen matches the thoughts that emerge from your own heart, and often, the movie enables you to understand it through your own independent perspective. One can draw different meanings from some of the most poignant scenes from the movie, and this remains the most enigmatic reality the work offers viewers.
1. Slumdog Millionaire
You probably knew this one was coming! And we all know there was no other way we could have wrapped up this list. This Oscar-winning saga takes you on a rollercoaster ride into the darkest holes that are as much a part of India as the country's heavenly experiences. From one melodramatic turn of events to another, this movie offers you a glimpse into all the heart-thumping emotions that make up this subcontinent with the evergreen storyline of hopes and dreams coming true. With bloodthirsty villains and egotistic celebrities on the prowl, the movie offered viewers tickets to a window seat for an over-the-top yet close-to-the-ground journey and also took them through the jerks and bumps that define an actual train journey across the country. This one truly deserved every Oscar it was nominated for and eventually took home. From the foot-tapping music of musical maestro A R Rahman to the scintillating screenplay of Simon Beaufoy, this Danny Boyle extravaganza touched all the right chords, and then some more. Oh, and the movie catapulted a deserving Dev Patel to the elite list of fine international actors too.
Let's Call That a Wrap, Shall We?
Well, that may have brought us to the end of this list but it certainly does not bring us to the end of the line of movies that offer audiences more than a glimpse of India. With all the hues and emotions that make up this beautiful nation, you are sure to see more movies added to this list soon!
Tell us what's wrong with this post? How could we improve it? :)
Let us improve this post!