Christian Bale is one of the most talented actors in Hollywood. Also, as one of the bankable actors in the industry, Bale is known for his leading man roles in numerous box-office hits. Beyond his remarkable versatility as an actor, Bale is renowned for his physical transformations for his roles.
For years, colleagues and audiences have been in awe of Bale's commitment to his characters. The English actor's dedication to the craft also hasn't gone without notice. Bale is a recipient of an Academy Award, two Golden Globe Awards, two SAG Awards, and three People's Choice Awards. In recognition of his artistic performances, here are the top Christian Bale movies with his greatest physical transformations.
American Psycho (2000)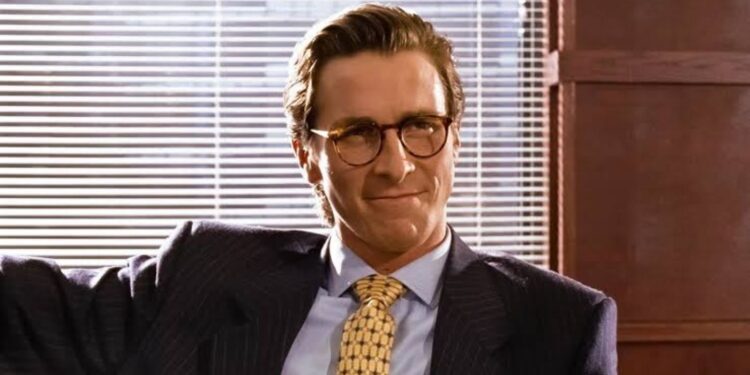 Before the release of American Psycho (2000), Christian Bale wasn't exactly a household name. However, his performances in his previous films were already catching the attention of studios and critics like Robert Ebert. Although Leonardo DiCaprio was initially cast to play investment banker Patrick Bateman. American Psycho was the first film in which Bale actively altered his physique or transformed to play a character.
Bale had to add weight to achieve Patrick Bateman's weight of 180 pounds. To also play into the superficialities of the character, Bale capped his teeth. To achieve his weight gain and buffed-up appearance, Bale trained for hours daily with an on-set trainer. He was also on a diet that required him to eat chicken breasts (a meal he reportedly admitted after production that he was sick of eating).
Bale was so dedicated to the role, the English actor continued with his American accent even when the camera wasn't rolling. To allow him and others to work well with the character, Bale distanced himself from other cast and crew members to make Bateman more mysterious. After being hired for the role, Bale insisted he meet with author Bret Easton Ellis, whose book the film was based on, for Ellis' approval. Christian Bale chose to come to the meeting dressed as Patrick Bateman and his mannerisms. Minutes into the meeting, Ellis became unsettled sitting beside a psycho character he had written. His hands soon began to tremble. He had to plead with Bale to snap out of character.
Batman Begins (2005)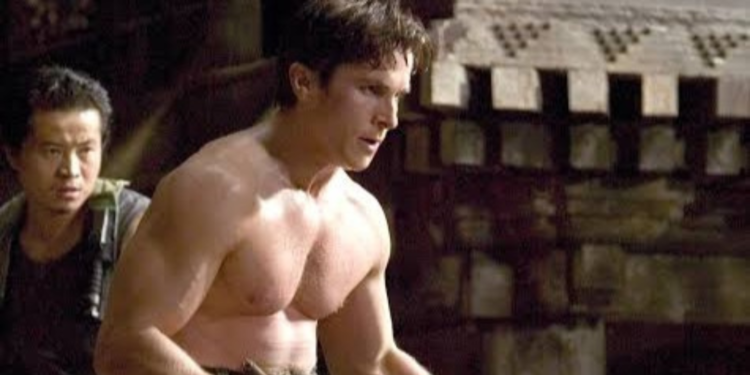 Christian Bale first appeared as Bruce Wayne/Batman in Christopher Nolan's Batman Begins (2005), which kicked off Nolan's trilogy of Batman movies. While the movie became a critical and commercial success, many audiences were unaware of the extreme physical transformation Bale had to undergo to play Batman/Bruce Wayne. For context, he had just finished production on Brad Anderson's The Machinist (2004) when he got hired for Batman Begins.
Bale had to go from 120 pounds to 220 pounds in six months. He underwent intense exercise and diet regimen at that time, and shocked everyone. He became slightly overweight for the role (DC puts Batman's weight at 210 pounds) and was jokingly called "Fatman" on set. Bale had to shed off a little weight again to meet the target. Bale also altered his voice for the role. As a result, he reportedly lost his voice three times during production.
Rescue Dawn (2006)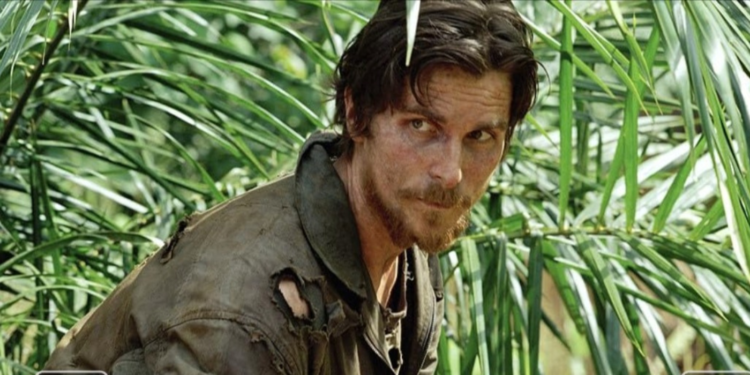 Werner Herzog cast Christian Bale to play the lead role of Lt. Dieter Dengler in the most epic war movies ever, Rescue Dawn. The story is based on the true life story and events of German-American POW Dieter Dengler. The movie is set during the American military campaign in the Vietnam War. As a Prisoner of War, Bale had to lose weight for the role.
Although not the only cast member to lose weight, Bale lost the most weight, losing 55 pounds. As a result of his weight loss, Rescue Dawn had to be filmed in reverse from when Dieter Dengler was a prisoner to the start of the movie when he was still a soldier. Bale performed all his stunts except when Vietnamese forces shot Dengler's plane down. Also, the worms the character eats in the film are maggots, and Bale truly eats them.
The Fighter (2010)
The Fighter was David O. Russell's 2010 biographical sports drama based on professional boxer Micky Ward and Dicky Eklund, former boxer and Micky's half-brother. Christian Bale played Dick "Dicky" Eklund alongside Mark Wahlberg (Micky Ward) and Amy Adams (Charlene Fleming). Bale's character was a cocaine addict and had to lose 30 pounds to portray the character. For his performance, Bale won the Academy Award for Best Supporting Actor, Golden Globe Award for Best Supporting Actor – Motion Picture, and SAG Award for Outstanding Performance by a Male Actor in a Supporting Role.
American Hustle (2013)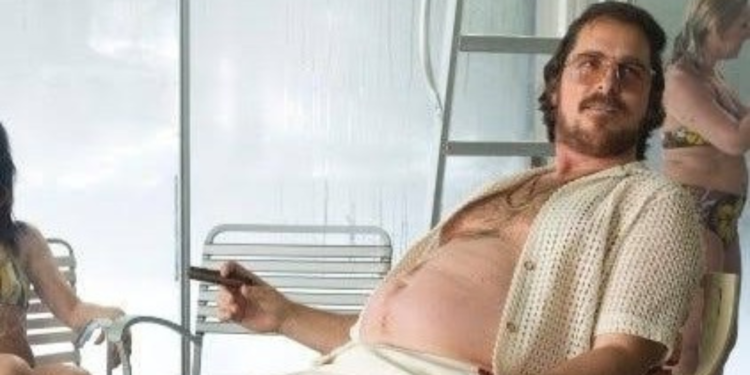 Three years after playing skinny Dicky Eklund, Christian Bale gained weight to portray Irving Rosenfeld in another of David O. Russell's films, American Hustle (2013). Bale was so unrecognizable at first that when Robert De Niro came in to play his uncredited cameo as Victor Tellegio, he had to ask Russell who Bale was.
Bale added an incredible 43 pounds for the role and shaved his hair. To reduce his height for the character, Bale maintained a slouched posture. This led to him herniating two of his spinal discs. Bale's weight gain from the movie almost made him lose out on playing Moses in Exodus: Gods and Kings (2014). He had to shed the weight quickly and return to his normal weight in time. Christian Bale was once again rewarded for his dedication to his movies, as Bale's performance earned him nominations at the Academy Award, British Academy Film Award, and Golden Globe Award.
Vice (2018)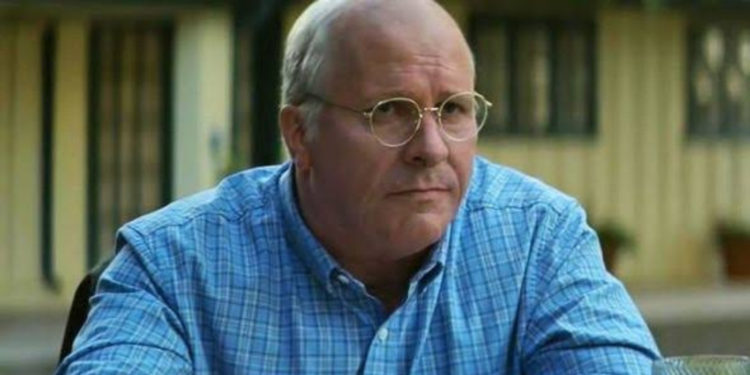 In Adam McKay's biographical political satire black comedy-drama Vice (2018), Christian Bale played U.S. Vice President Dick Cheney. Besides watching hundreds of hours of his interventions and interview footage, Bale gained 45 pounds for the role. It was also the first time Bale worked with a nutritionist to gain weight. This was because he was beginning to have concerns about his health as he grew older. For his brilliant performance, Bale received nominations for Best Actor at the Academy Awards, Best Actor in a Leading Role at the British Academy Film Award, and Outstanding Performance by a Male Actor in a Leading Role at the SAG Awards. He won his nomination for Best Actor – Motion Picture Musical or Comedy at the Golden Globe Awards.
Ford v Ferrari (2019)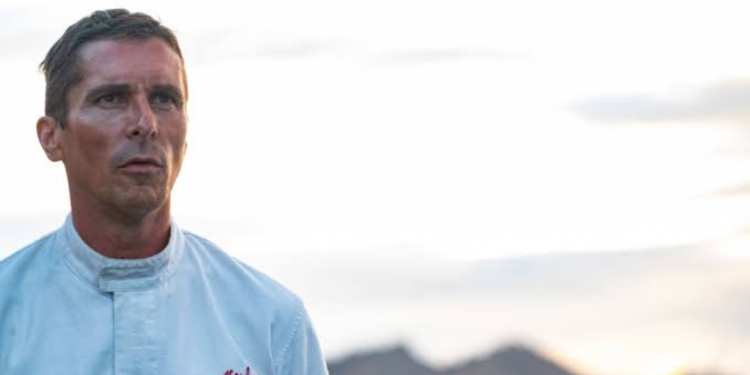 Christian Bale played British race car driver Ken Miles in the James Mangold-directed biographical sports drama Ford v Ferrari (2019). After landing the role, Bale had to lose the 70 pounds he gained from playing Dick Cheney in Vice (2018). With seven months between the films, Bale burned it down to play the skinny Ken Miles. When his co-star Matt Damon asked how he achieved it, Bale admitted he just didn't eat. His performance earned him nominations at the Golden Globe Award and SAG Awards.
The Machinist (2004)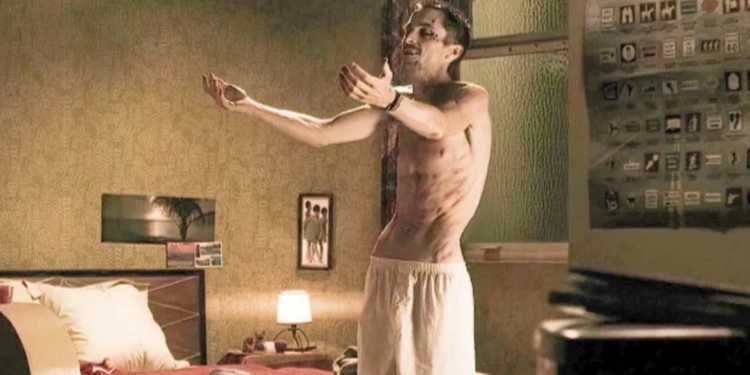 If ever there was any doubt about the level of transformation Christian Bale would go to better depict his character, Brad Anderson's psychological thriller The Machinist (2004) erases it all. Even Anderson was shocked when he first saw Bale on the first day of filming. Although he had asked the actor to shed some weight for the role, he never expected it to be so drastic. For one of his most iconic movies, Christian Bale reportedly lost 63 pounds, dropping from 173 pounds to 110 pounds.
Bale played the lead character, Trevor Reznik, who lost an enormous amount of weight because of his paranoia and delusions. Bale's weight loss target had been 100 pounds but had to be stopped by the movie's producers for fear of his health. Bale used a crash diet of tuna and an apple daily to shed weight quickly. He supplemented by taking up smoking to curb his appetite. Christian Bale's drastic weight loss for The Mechanist remains a record for actors, especially since he had to regain it and add more for Batman Begins (2005).