Leonardo DiCaprio has firmly established himself as one of the most highly acclaimed actors in the world. From his early days as a child star, appearing in television commercials and sitcoms, DiCaprio has evolved into an astonishing performer, known for his dedication to his craft and selective approach to choosing film projects. Renowned for his meticulousness, he typically takes on only one movie per year, allowing himself ample time to immerse himself in the role and deliver extraordinary performances.
Moreover, DiCaprio's passion for the environment has been equally influential in shaping his career. He devotes extended breaks to work tirelessly on his efforts with climate change, displaying a commitment that extends far beyond the silver screen. While he may not make frequent appearances on the big screen, when he does, Leonardo DiCaprio mesmerizes audiences with his exceptional talent. As a result, he has garnered numerous accolades, most notably six Academy Awards nominations and a long-awaited win in 2016 for his performance in The Revenant. So, with his name in serious contention for the 2024 Oscars, these are Leonardo DiCaprio's previous Oscar nominated roles ranked.
6. The Aviator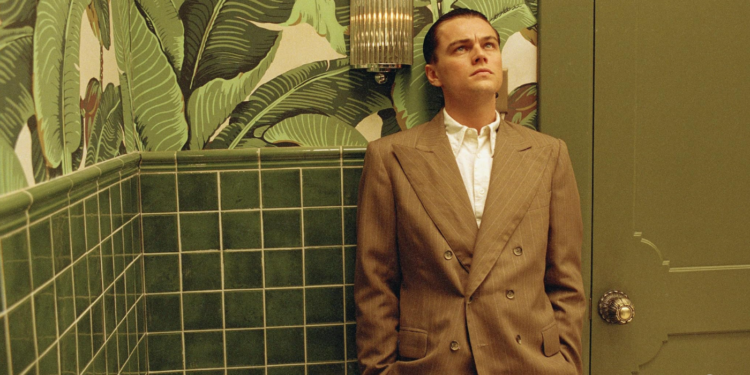 Martin Scorsese's The Aviator tells the story of the legendary pilot and filmmaker, Howard Hughes. The film charts his rise to fame in the 1930s and 1940s as well as his struggles with mental health. Furthermore, The Aviator follows Hughes as he attempts to navigate his personal and professional life, from his relationships with Hollywood actresses to his innovative work in aviation.
Leonardo DiCaprio's portrayal of Hughes captivated audiences, showcasing a remarkable range of emotions, including Hughes' debilitating OCD and his passion for aviation. The Aviator was the second time DiCaprio worked with Scorsese after their first collaboration in Gangs of New York. Despite his incredible performance, many felt DiCaprio was snubbed for a well-deserved Oscar nomination for the latter, making his role in The Aviator even more impressive, and his nomination even more celebrated.
5. What's Eating Gilbert Grape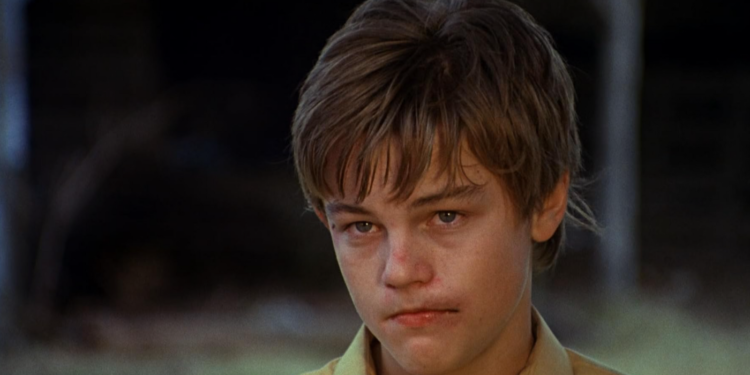 At the tender age of 19, Leonardo DiCaprio delivered a truly remarkable performance in What's Eating Gilbert Grape. To that, the role would foreshadow his incredible success in Hollywood and still stands out as one of the finest Hollywood performances from a young actor. In the movie, Dicaprio portrays Arnie Grape, a developmentally disabled teenager who is under the care of his older brother. With a poignant and authentic portrayal, DiCaprio captured the innocence, vulnerability, and child-like wonder of Arnie in a masterful and unforgettable way. However, although his subsequent roles would continue to improve and outshine his earlier works, Leonardo DiCaprio's performance in What's Eating Gilbert Grape remains one of his most exceptional achievements.
4. Once Upon a Time in Hollywood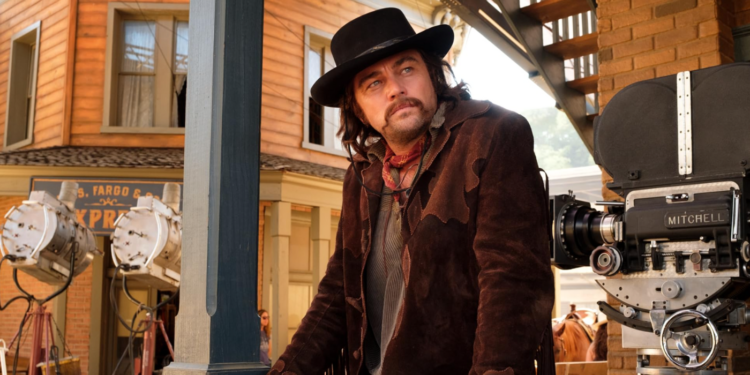 Once Upon a Time in Hollywood is Quentin Tarantino's ninth directorial effort that takes place in the Manson Family era of the late 1960s. The plot revolves around a fading Hollywood actor, Rick Dalton (Leonardo DiCaprio), and his stunt double and best friend, Cliff Booth (Brad Pitt). The film explores their struggles with an ever-changing Hollywood, as Dalton tries to remain pertinent while Booth battles personal demons.
Amongst the star-studded cast, including Margot Robbie as Sharon Tate, DiCaprio commands the screen in a nuanced performance of a man battling his inflated ego as he loses fame and relevance. His portrayal of Dalton's insecurity and self-doubt is both poignant and guileless. If it wasn't for the utterly compelling performance of Joaquin Phoenix in Joker, it's hard to believe that DiCaprio would have not taken home the Oscar in 2020. Nonetheless, Leonardo DiCaprio's captivating turn in Once Upon a Time in Hollywood solidified his position as one of the great actors of his generation and was worthy of his Oscar nomination.
3. Blood Diamond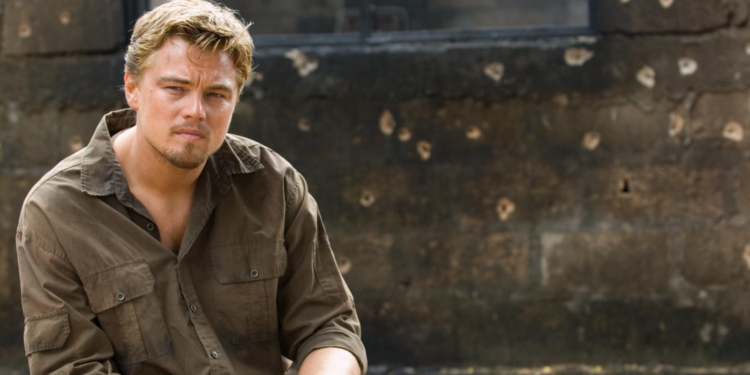 Blood Diamond is a gripping film that tells the story of a diamond smuggler and a fisherman, who inadvertently find themselves in the middle of civil war in Sierra Leone. The film highlights the ruthless diamond trade industry in Africa and its link to financing war and conflict in the region. Despite the film being packed with intense action sequences, Leonardo DiCaprio's immersive performance as a rogue smuggler named Danny Archer was the highlight. He portrayed the character with a South African accent, which he mastered beautifully, and blended top-class action with dramatic themes to deliver an iconic performance. His portrayal of the complex character earned him critical acclaim and an Oscar nomination. However, he lost the gold this year to Forest Whitaker in The Last King of Scotland.
2. The Revenant (Winning Performance)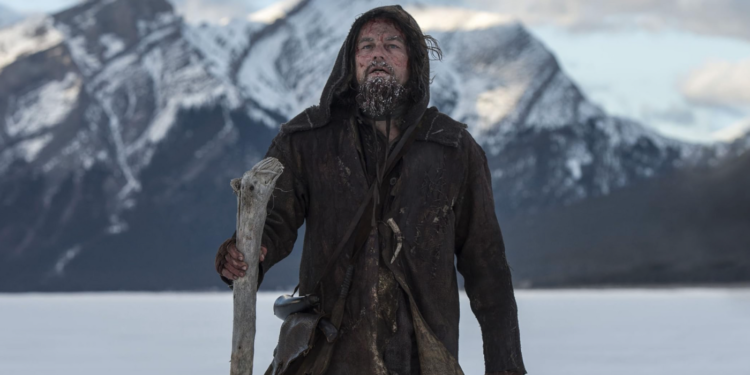 The Revenant is a gripping tale of survival and revenge that follows the harrowing journey of frontiersman Hugh Glass (Leonardo DiCaprio). The heart of the story lies with Glass' quest through the American wilderness as he seeks vengeance against those who left him for dead murdered his son. The visually stunning cinematography elevates the film to new heights, with breathtaking shots of the natural landscape. What's more, its intense action sequences pull the audience into the heart of Glass' plight. With that said, The Revenant received widespread critical acclaim upon its release and cemented DiCaprio's status as one of Hollywood's most talented actors. Furthermore, the film earned Leonardo DiCaprio his first Oscar Award after being nominated four times previously.
1. The Wolf of Wall Street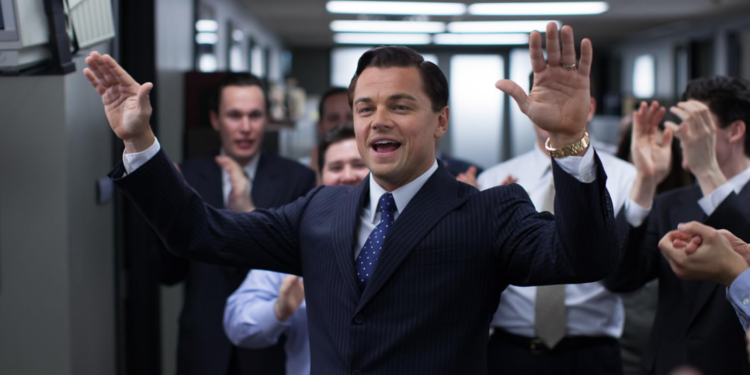 Out of all of Leonardo DiCaprio's Oscar nominated roles, his performance in The Wolf of Wall Street stands out as the biggest snub of his career. In the movie, DiCaprio stars as real-life figure, Jordan Belfort, a former stockbroker and motivational speaker who founded the brokerage firm Stratton Oakmont, which became infamous for defrauding investors and conducting unethical business practices. Belfort would end up facing prison time when his empire came crumbling down.
In 2013, Leonardo DiCaprio teamed up with legendary director Martin Scorsese for the fifth time to bring the story of Jordan Belfort to life on the big screen. DiCaprio's commitment to portraying Belfort and his lifestyle was evident in the countless hours he spent in Belfort's company, carefully studying his personality, mannerisms and values. This dedication paid off in the incredible performance that he delivered in the film, bringing Belfort to life in a way that captivated audiences. The movie seamlessly blends comedy and drama, with Scorsese and DiCaprio showcasing their immense talents and delivering one of their best works to date.
Tell us what's wrong with this post? How could we improve it? :)
Let us improve this post!