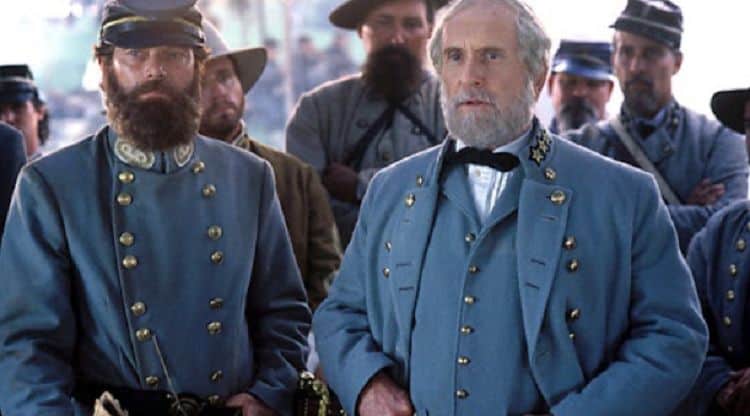 Keep in mind, not every movie on the list actually put the studios that made them out of business, but every one of them lost money to the degree that the studios might have folded up, or were forced to watch their reputation plummet in a way that wouldn't be reversed. A movie has to be more than unlikable to run the chance of not only losing money but also putting a studio out of business since there are a lot of people out there that will be at least somewhat forgiving of various movies that critics roast and other fans turn their backs on. But there are those movies that people just can't get behind for one reason or another that will tend to drag a studio down and if they were what the studio was betting on to be a big hit, they'll do even worse than that. It's tough to say it, but some movies probably shouldn't have been made, if only because they might have been better off being left on the cutting room floor so that other ideas might have been more successful could be pushed through. But hey, that's hindsight.
Here are a few movies that damaged the reputation or put their studios out of business.
5. Masters of the Universe
In all fairness, this movie was one of a few that helped to nearly close down The Cannon Group. Over the Top, Superman IV: The Quest for Peace, and Masters of the Universe were all commercial flops that in some way gained a cult following over the years, but were deemed as a truly problematic bunch when they were released. One could go on and on about what was wrong with these movies, from the fact that one is about arm-wrestling and how competitive it really is to the fact that another was a movie that was better off not being made. Masters of the Universe was kind of a mess really since it barely followed the original story, but it was also a costly mistake apparently.
4. Gods and Generals
You wouldn't think that anything with Ted Turner's name on it would have any chance of flopping this horribly, especially since critics did manage to point out plenty of things about the movie that were actually fairly well done. But the idea of pulling them all together to form a coherent plot wasn't a priority and it showed. Plus, the idea that it didn't even bring back half of its budget in sales was a huge mark against it. One big problem when making historical pieces is that there's so much that can go wrong, despite the fact that people are working from a written and documented history that should be able to offer a roadmap from any perspective.
3. The Golden Compass
At one point it felt as though New Line Cinema was an absolute giant and couldn't possibly be toppled since they'd been a part of so many great movies up to this point. But this movie bombed pretty hard despite the fact that it did make back its budget. There were still so many mistakes made that trying to call this a success would bring a tirade of cruel and mocking laughter that would likely fit quite well with the story, as little else appeared to. But while the adaptation of the novel that made this possible was abhorred, the series that came out has thankfully done far better in adapting what people wanted to see.
2. Cutthroat Island
How many people actually remember this movie? Something about Geena Davis on a pirate ship just doesn't track that well and to be fair, Matthew Modine is about the same way since he doesn't appear to fit the role. But the claim that this movie put folks off of pirate adventures for a while until the Pirates of the Caribbean movies came about is what really stings since it's kind of true. One could say that's a bit of skill, to get people to shy away from a genre as well as damage a studio's reputation beyond reckoning, but it's not a skill that a lot would want to think about cultivating, if only because it's not good for business.
1. Heaven's Gate
Plenty of people in the business are perfectionists, especially when it comes to directors. The movie tends to come off the better for it but in this case Michael Cimino kind of went overboard and it shows since United Artists felt this hammer blow in a big and very telling way. Heaven's Gate was a flop from the word go, and while some people might want to defend it, trying to justify that defense with such a horrible box office return is like trying to defend a castle with several gaping holes in the walls.
Not every movie is perfect, but some are beyond all hope and tend to drag others down with them.