Coyote Ugly (2000) is widely regarded as one of the classics of the early 2000s and was seen as a great way to welcome comedy-drama audiences into the new millennium. Produced by Jerry Bruckheimer and directed by David McNally, Coyote Ugly was far from being critics' favorite. However, movie audiences thought otherwise, making Coyote Ugly a commercial success. With a production budget of $45 million, it grossed above $113.9 million at the Box Office.
Since its release in August 2000, Coyote Ugly has become a cult classic. Beyond its screenplay and visually appealing characters was its amazing cast. Most of them have gone on to have successful careers. These are the top cast members of Coyote Ugly and what they have achieved in their careers so far.
Piper Perabo as Violet Sanford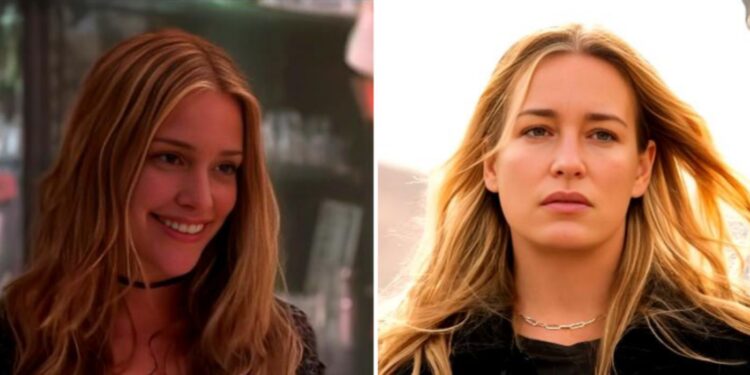 Piper Perabo was cast as the protagonist in Coyote Ugly, Violet Sanford. Violet is a young lady from South Amboy, New Jersey, who moves to New York City to pursue her dreams of becoming a songwriter. Things don't exactly go according to plans, as she's forced to find work at a bar called Coyote Ugly. After a series of misfortunes, luck smiles on her as she finally fulfills her dream. Despite Coyote Ugly receiving mostly negative reviews, Piper Perabo's performance was praised, even by film critic Roger Ebert.
Actress Piper Perabo went on to have a successful film and television career. In film, she starred in Cheaper by the Dozen (2003) and its sequel, Cheaper by the Dozen 2 (2005), as Nora Baker. Perabo also played Julia McCullough in The Prestige (2006), Leah Banning in Angel Has Fallen (2019), and Angela Carlyle in Spontaneous (2020). In television, she was nominated for Best Actress in a Drama Series at the Golden Globe Awards for her performance in Covert Affairs (2010–2014). She also starred in Notorious (2016), Turn Up Charlie (2019), Penny Dreadful: City of Angels (2020), The Big Leap (2021), and Billions (2022). Perabo currently plays Summer Higgins on the Paramount Network neo-Western drama Yellowstone.
Adam Garcia as Kevin O'Donnell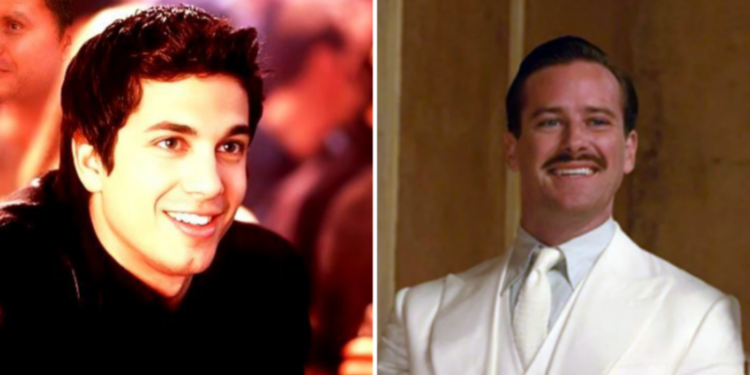 Adam Garcia played Kevin O'Donnell, Piper Perabo's character's love interest. The two first met when Violet mistakes Kevin for the bar's manager. They later became friends as he helped her overcome her stage fright and write songs. The Australian actor has continued acting on stage, film, and television. Although he has yet to land a major role in film and television, Garcia has been active through the years.
Post-Coyote Ugly, Garcia starred in movies like Confessions of a Teenage Drama Queen (2004), Murder on the Orient Express (2017), and Death on the Nile (2022). However, he played the leading role in Nativity 3: Dude, Where's My Donkey? (2014). In television, he was a judge in Dancing with the Stars from 2013–2014, Got to Dance (2014), and Dance Boss (2018). On The Masked Dancer (British Series 2), he finished as a Runner-up as Onomatopoeia.
John Goodman as William James "Bill" Sanford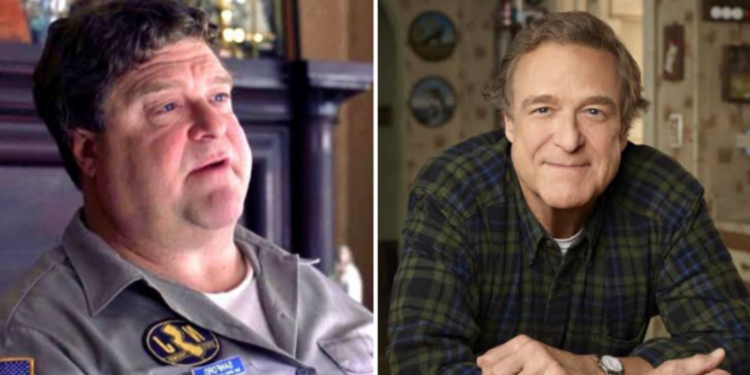 Bill Sanford was Violet Sanford's daughter and a local police officer at South Amboy, New Jersey. He reluctantly agreed to let his daughter move to New York City to pursue her songwriting dreams. He's upset when he pays her a surprise and discovers she works at Coyote Ugly. After a near-death accident, he supports her choices and urges her to pursue her dreams. John Goodman played the character of Bill Sanford.
A veteran actor, Goodman starred in several popular movies as an actor and voice actor. Some of his works in film since Coyote Ugly include The Emperor's New Groove (2000), Monsters, Inc. (2001), The Jungle Book 2 (2003), Evan Almighty (2007), Confessions of a Shopaholic (2009), Argo (2012), The Hangover Part III (2013), Transformers: Age of Extinction (2014) and its sequel, Kong: Skull Island (2017), and Atomic Blonde (2017). In television, he continued playing Dan Conner in Roseanne until 2018. He also starred in Treme (2010–2011), Damages (2011), and Alpha House (2013–2014). Goodman's active work in television is in The Conners and The Righteous Gemstones.
Maria Bello as Lil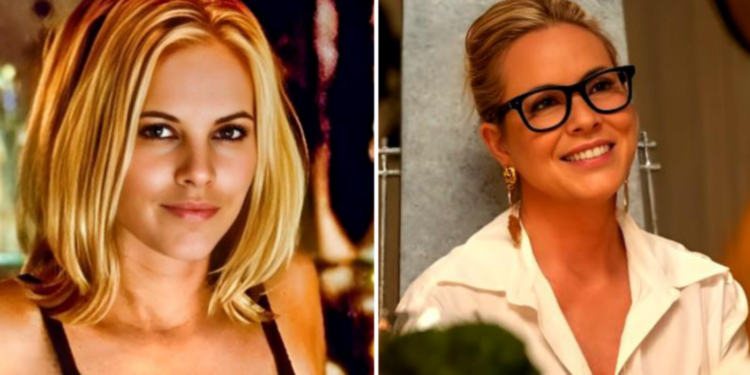 Maria Bello was cast as Lil in Coyote Ugly. The character was the proprietor of the Coyote Ugly bar Violet Sanford worked in. After Violet fails her audition for the job, she reconsiders and hires her after helping to break up a fight. Since then, Maria Bello has written and produced several films.
As an actress, Bello starred in Assault on Precinct 13 (2005), World Trade Center (2006), The Mummy: Tomb of the Dragon Emperor (2008), Grown Ups (2010) and it's sequel, Max Steel (2016), and The Water Man (2020). Bello co-produced and co-wrote the story for the historical action-adventure film, The Woman King (2022). As a television actress, she starred in Prime Suspect (2011–2012), Touch (2012–2013), and NCIS (2017–2021). She recently played Jordan Forster on Netflix's Beef (2023).
Melanie Lynskey as Gloria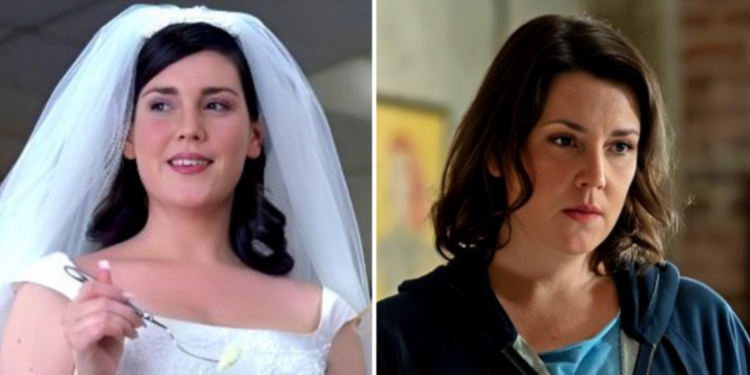 Melanie Lynskey was cast as Gloria in Coyote Ugly. The character is the best friend of Violet Sanford, who she lives behind to chase her dreams in New York. Recently, Lynskey sadly revealed she was body-shamed while filming the movie. The New Zealand actress is more popularly known for her role as Rose in Two and a Half Men (2003–2015). She also starred in Togetherness (2015–2016), Castle Rock (2018), and Mrs. America (2020). She plays Shauna in Yellowjackets. Lynskey has also had a busy film career, starring in movies like The Perks of Being a Wallflower (2012), Lady of the Manor (2021), and Don't Look Up (2021).
Tyra Banks as Zoe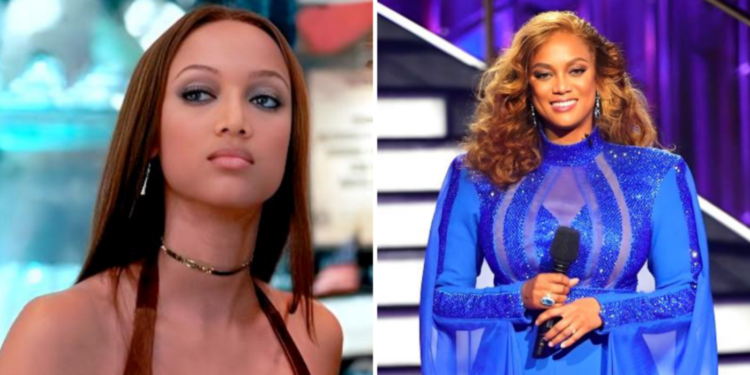 One of the interesting characters in Coyote Ugly was Zoe. Played by Tyra Banks, she's one of the girls who entices Violet Sanford to work in Coyote Ugly. Since Coyote Ugly, Tyra Banks has worked more as an actress, TV personality, producer, as well as being a model. Besides Halloween: Resurrection (2002), Banks has mostly appeared as herself in films. Banks was the host of America's Next Top Model from 2003–2018, The Tyra Banks Show (2005–2010), FABLife (2015–2016), America's Got Talent (2017–2018), and Dancing with the Stars (2020–2022).
Izabella Miko as Cammie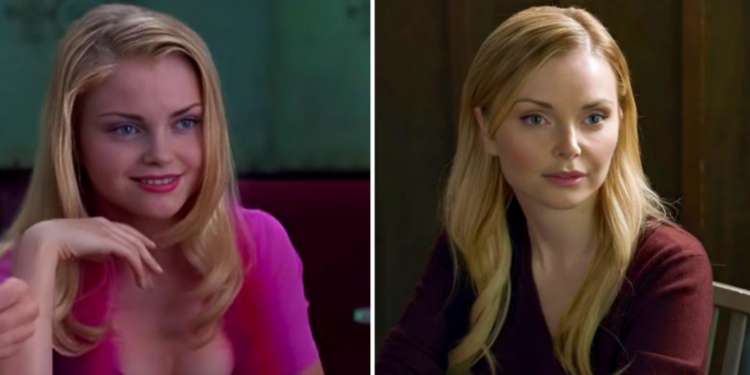 Like Zoe, Cammie was one of the girls at the Coyote Ugly bar. Polish actress and dancer Izabella Miko played the character. The movie was also her American film debut. Since Coyote Ugly, Miko has starred in movies like Save the Last Dance 2 (2006), Clash of the Titans (2010), Step Up: All In (2014), and The Frontier (2015). In television, she has had recurring roles in shows like The Cape (2011) and Chicago Fire (2015). She has guest-starred in Law & Order: Special Victims Unit (2011), Anger Management (2014), Criminal Minds (2018), NCIS: Los Angeles (2020), The Flight Attendant (2022), and NCIS: Hawaiʻi (2022).
Bridget Moynahan as Rachel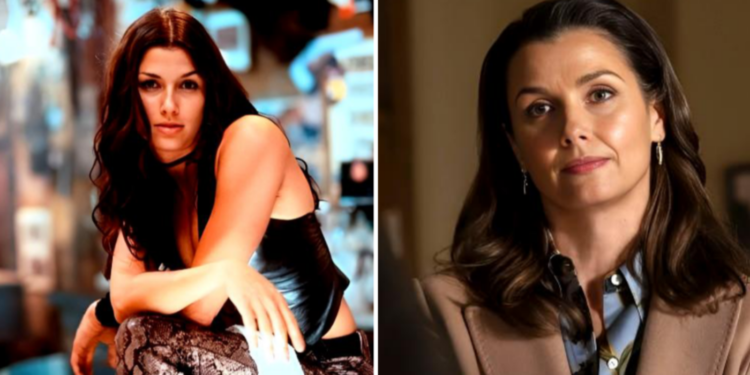 Besides Zoe and Cammie, Rachel is the third girl Violet Sanford sees flaunting their tips from working at Coyote Ugly. Bridget Moynahan breathed life into the character, and it became one of her earliest breakthrough roles in film. After Coyote Ugly, Moynahan starred in other notable movies like Serendipity (2001), I, Robot (2004), Lord of War (2005), John Wick (2014) and its sequel, John Wick: Chapter 2 (2017). Moynahan's notable television credits after Coyote Ugly are Six Degrees (2006–2007) and Blue Bloods.